To add an EAP to your list of insurance payers, go to My Account > Settings > Insurance and click Add Insurance Payer.

Then enter the name, address, and coverage type for the EAP.
For EAP plans, leave the coverage type set to OTHER.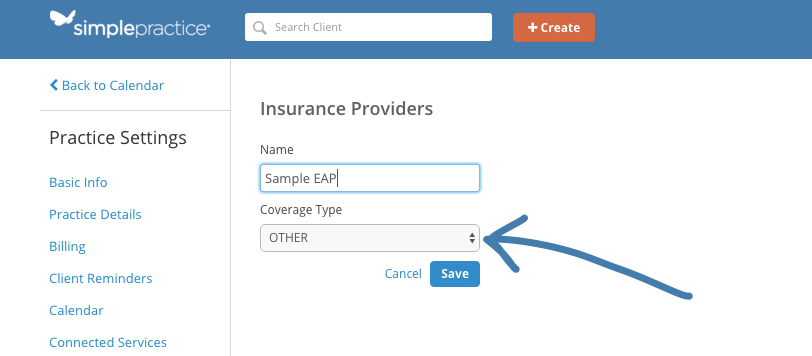 Once you've entered this information and clicked Save, the EAP will show up in the insurance payer lists throughout your account.