It's easy to customize the hours displayed on the calendar! Just go to My Account > Settings > Calendar. From Calendar Display, choose the hours and days you want displayed.
You can choose to have the entire week, Monday - Saturday, or only Monday - Friday showing.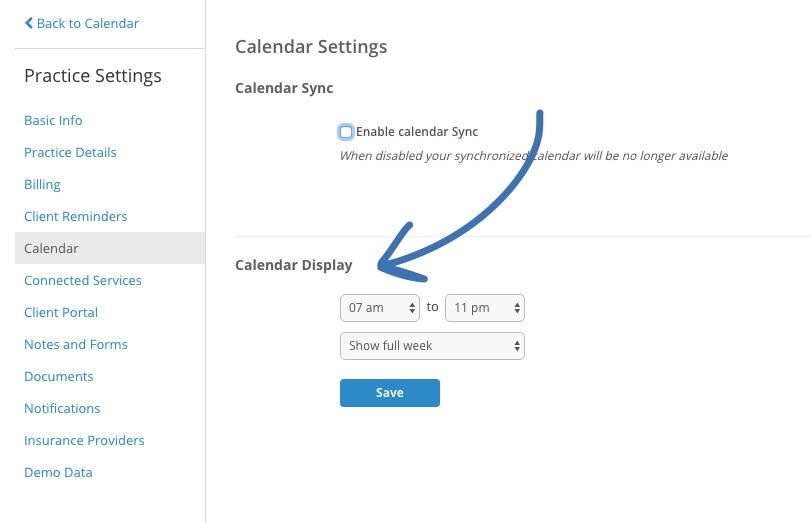 *The calendar hours you set are fixed, meaning you won't be able to scroll earlier or later than the times you have set. If you'd like to have more calendar access, just expand your calendar hours.