You are probably a monthly biller if:
You don't want to manage financial transactions immediately before, after, or in session
You prefer a more hands-off approach to billing
You want to generate a monthly invoice that you can easily send out to your clients
You only want to collect payment once per month from a client
You want a way to notify your clients easily when their invoice is more than 30 days past due
If this is you, let us walk you through the easiest way to manage monthly billing!
In this article
---
Step 1. Adjusting your Billing Settings for monthly invoice generation
Go to Settings > Billing and Services > Automatic Billing Document Generation
Make sure the Invoices box is checked.
Select the option: Monthly: Automatically create invoices on the first day of the month, as shown below.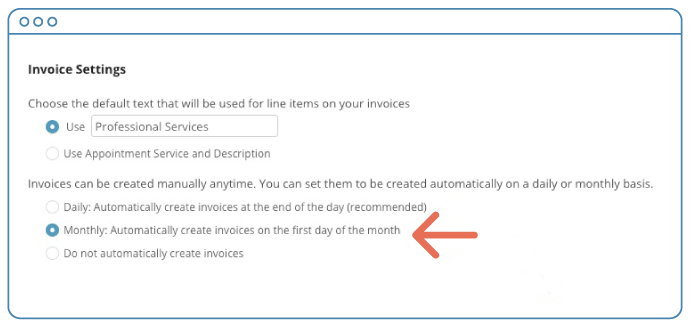 Note: If your client needs insurance reimbursement, you can also select to auto-generate to send superbills as well just below the Invoice settings.
---
Step 2. Selecting the default delivery method for new clients
To automate the process and reduce additional steps, you can select email or client portal. This delivery method will determine how your new clients receive their billing documents. You can always change this setting later for individual clients.
If you select manual, the invoice will be created, and then you will be required to print or email the documents manually.
Read more about Billing Settings at the practice level.
---
Step 3. Setting up your appointments in the calendar as usual
Remember that until sessions are added to an invoice, the client's balance will reflect "uninvoiced sessions."
Example: You bill $150 per session on Nov. 2, Nov. 9, Nov. 16, and Nov. 23. As those sessions pass, the "uninvoiced" amount will increase, as shown below.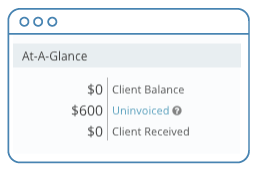 However, on the 1st of the following month, after the invoice is generated, your client's balance will now increase to $600 and the uninvoiced amount will return to $0.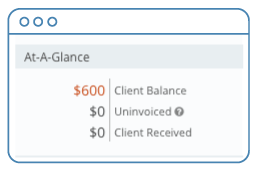 If you have selected to have the invoice automatically delivered via email, the invoice will be sent as an email attachment to the client.
If you've selected to have the invoice automatically delivered via client portal, an email notification will now be sent to your client notifying them that there's a new billing document available to them in the client portal. 
---
Generating invoices manually
Finally, if you plan to generate invoices manually, you can choose to print and mail the invoice. Here's how:
Go to Billing > Billing Documents.
Select the type of billing document you wish to send: Invoice, Statement, and/or Superbill.
Click Apply Filters.
Check the boxes next to the individual documents you want to generate.
Click Export PDF to download the billing documents to your computer for printing and/or mailing.