Client statements are a record of all fees and payments within a given period of time. They are intended for record-keeping and tax purposes. They are not intended for insurance reimbursement.
Note: If you'd like to learn more about the different billing documents available in your SimplePractice account, please see this guide: Understanding invoices, statements, and superbills
You have the option to automate the process of creating and delivering statements for individual clients. However, you can create them manually if you choose.
How to manually create a Statement
Go to your client's Overview page > Billing tab, select the date range for which you'd like to create a statement, and then click New > Statement.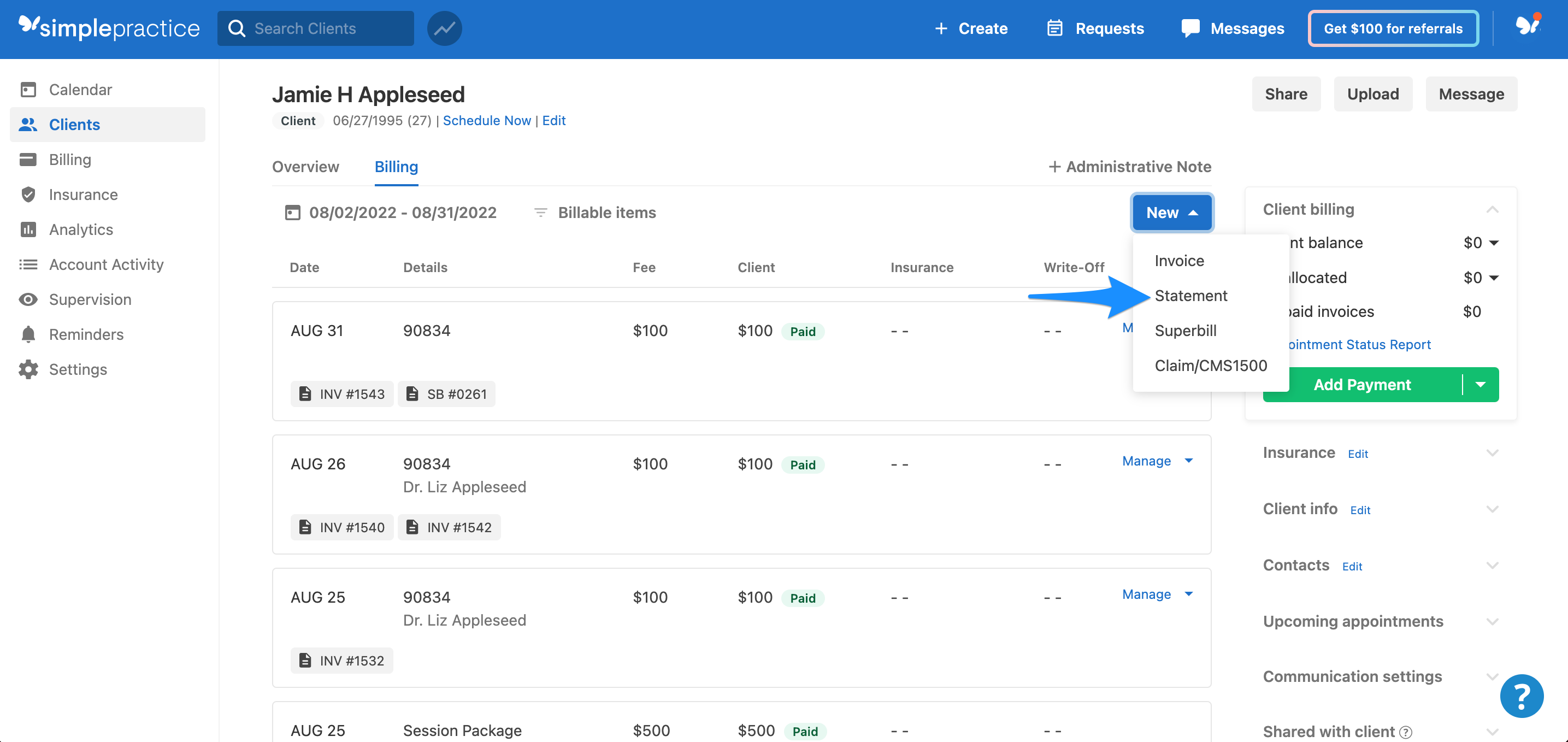 You'll then see your newly created statement and you'll have the option to print, email, download it as a PDF, or delete the document.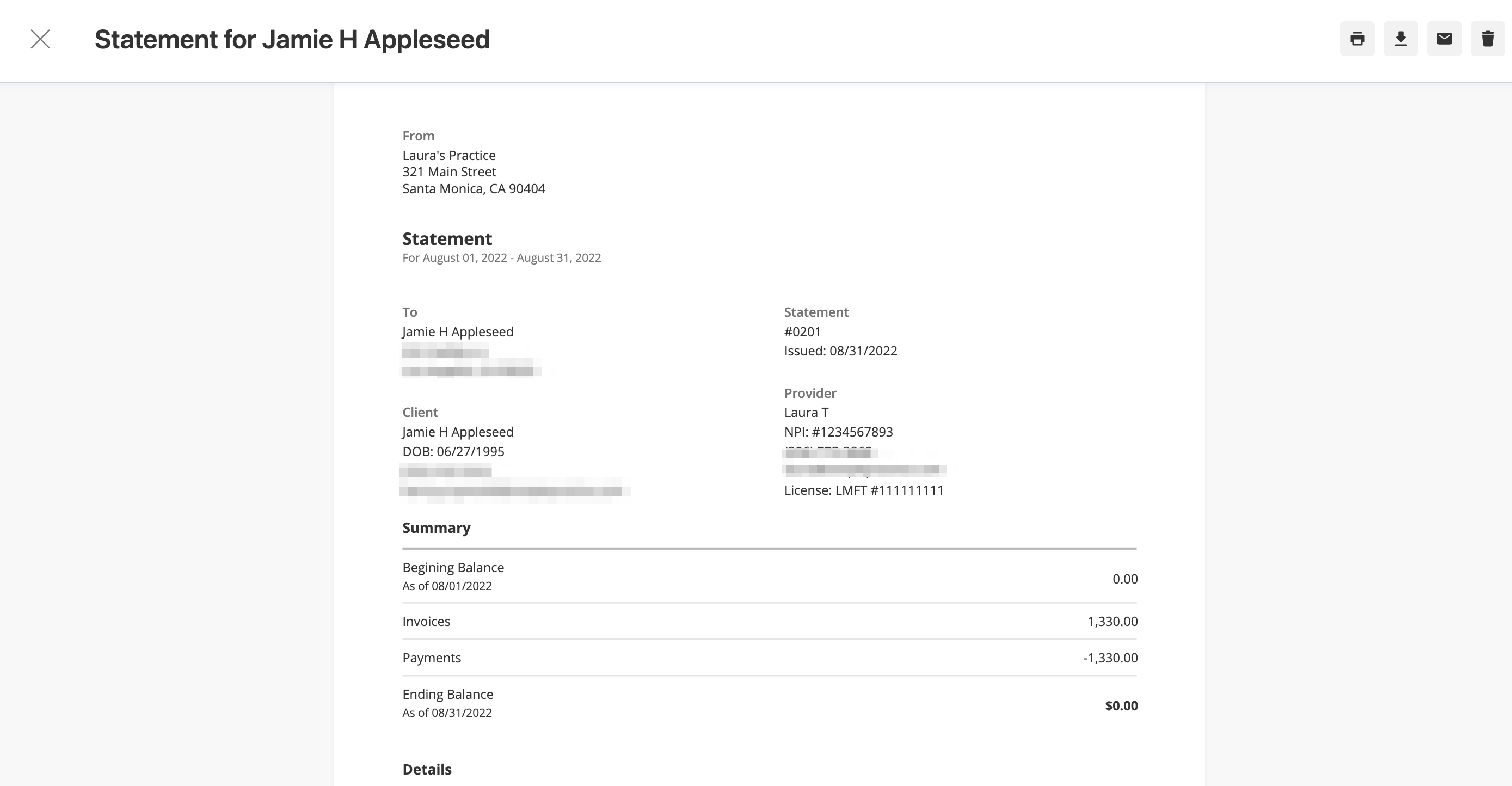 Note: Statements contain billing information only associated with the date range selected.
You'll find this statement and all previously created statements stored in the lower right panel in the Billing documents box.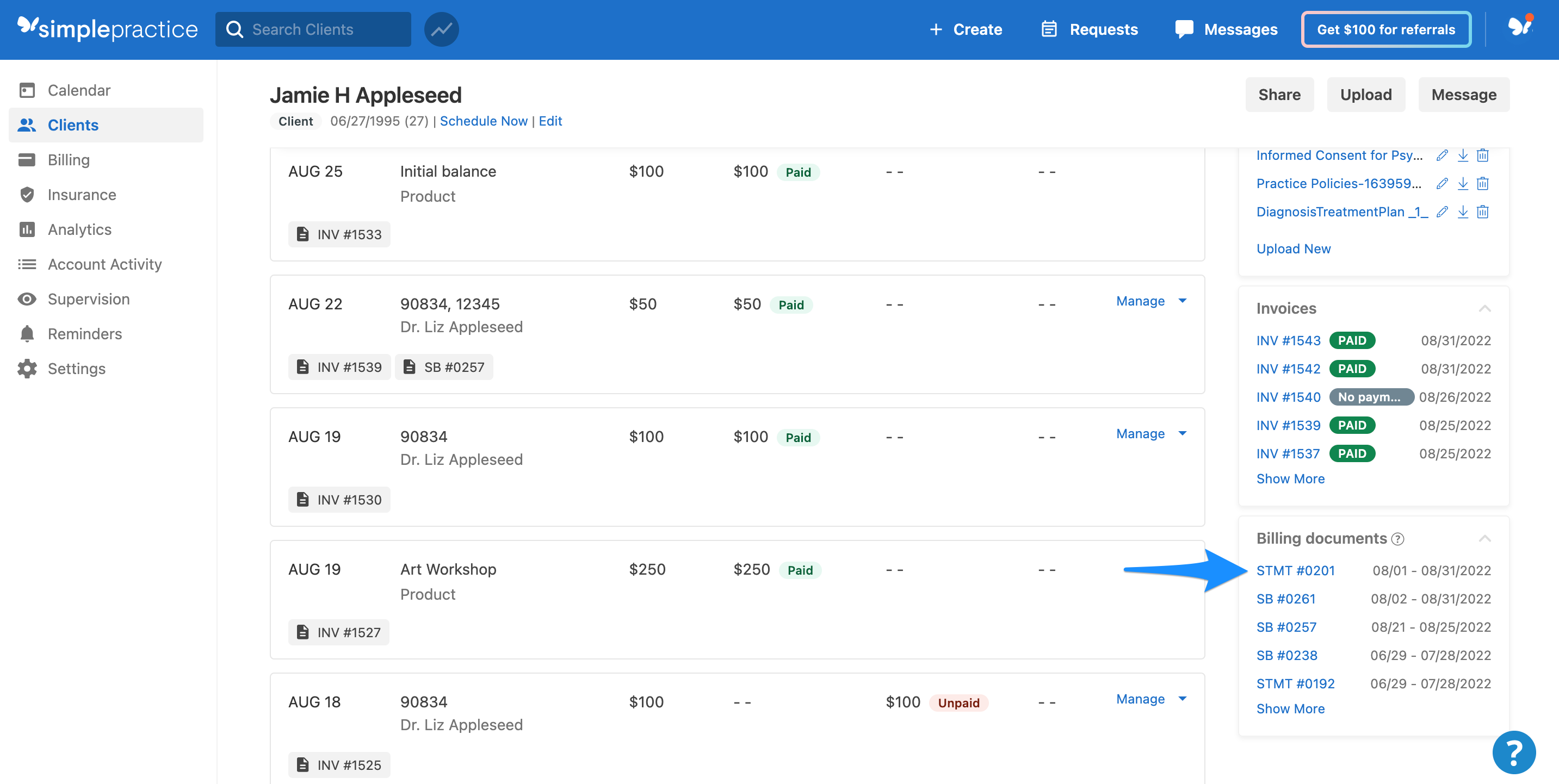 Important: If you make changes to appointments or payments, be aware that any previously created statements will not reflect these changes automatically. You will need to create a new statement to include the updated information.