You'll need to have a valid credit card on file for the client to enable AutoPay for them. Click here to learn how to add a credit card for your client.
You can enable AutoPay for a client in two places:
1. Billing and Services Settings. If AutoPay is enabled, you'll see a list of clients in your AutoPay settings. If the checkbox is deselected, the client is not enrolled. To enable, just select the box, then click on the blue Save button at the bottom of the page.
2. Client Overview. Navigate to the client's overview page. Click on edit client info then click on the Billing tab. If the client already has a credit card on file, you can select the AutoPay Enrolled checkbox, then scroll down and click Save.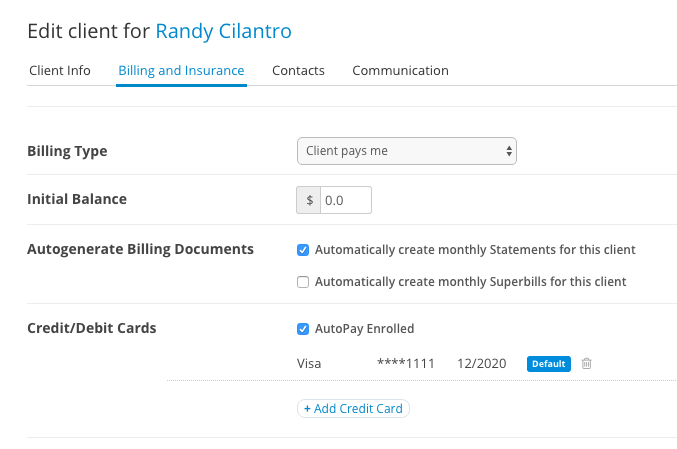 Have more questions about AutoPay? Click here for answers to your questions.
Still have more questions? Click here to ask an expert!