Select the + Create button at the top of the page and select Create a Session or just click directly on the calendar. 
In the New Appointment window, select an existing client or select the + New Client button (you will be prompted to enter new client info)
Set the date, time, duration and any recurring appointment settings.  You can either type the time, or use the TimePicker up/down arrows to create the appointment.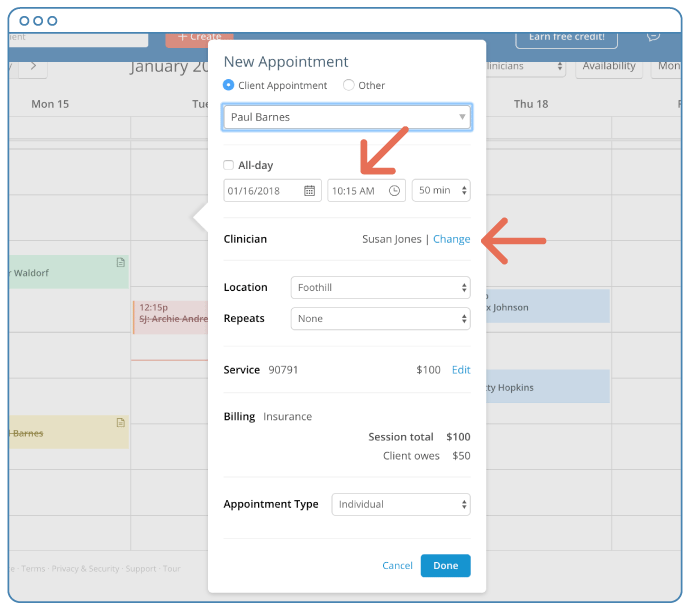 If you have multiple clinicians, your session will default to the primary clinician assigned to this client. If you would like to switch to a different clinician for this session, click "change" then select the clinician's name from the dropdown menu. 
Note: the clinician assigned to this session will also receive payment for this session. 
Make sure the service code and rate is correct.  Click "edit" next to the session fee to make any changes.  
Select the appointment type (individual or couple)
Select Done.  
To edit existing sessions, from the Calendar page, click on an appointment to view the details
Edit any of the appointment information and click Done
If the appointment is part of a recurring series, you will be asked if your changes should be applied to just the one appointment you are editing or to all appointments in the series.