To change or set the time zone for your practice, you'll want to head to your account settings. 
1. Click on My Account then click on Settings.
2. Click on Practice Details.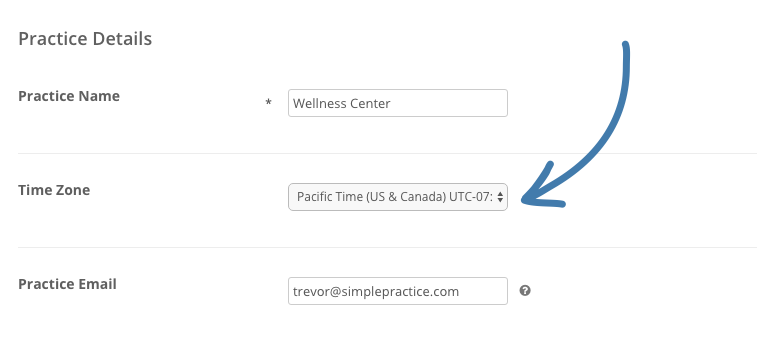 3. The second item in Practice Details is the Time Zone, just below the Practice Name. Click on the drop down and select your time zone.
4. Scroll down to the bottom of the page and click on Save.
Daylight Saving Time will automatically change in SimplePractice. 

You can select one time zone for your practice. This setting is at the practice level, so clinicians can't select different time zones for the

mselves

.

If you are using the mobile app, sessions will display in the time zone where you're using the phone. This won't affect your Practice Time Zone.