In SimplePractice, you're able to edit your practice time zone. The time zone you use will show in the Client Portal and will determine when appointment reminders are sent to clients. 
Note: Only one time zone can be used for a practice. This setting is practice-wide, so clinicians can't select different time zones for themselves. If the practice-wide time zone is changed, this change will impact all team members. 
---
Changing your time zone
To change the time zone for your practice: 
Navigate to Settings > My Practice
Under Time Zone

, use the dropdown to select the correct time zone for your practice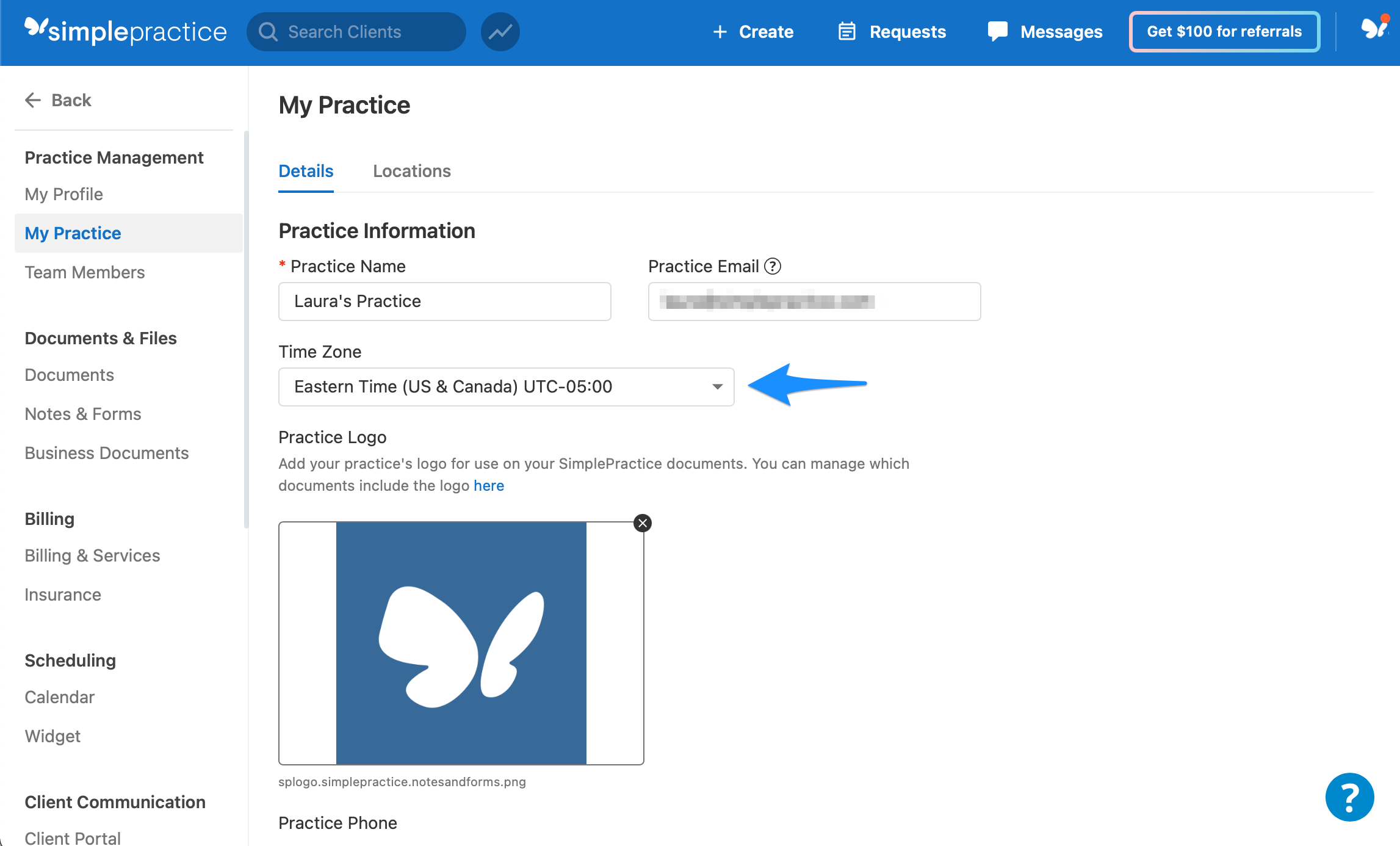 Note: Daylight Saving Time will automatically update in SimplePractice. 
---
Working with clients in different time zones
By default, clients requesting appointments through the Client Portal will see the practice time zone set in your account. Appointment reminders sent to your clients will also reflect the  time zone chosen at Settings > My Practice. 
Clients can click Change when requesting an appointment in the Client Portal to see availability based on their time zone.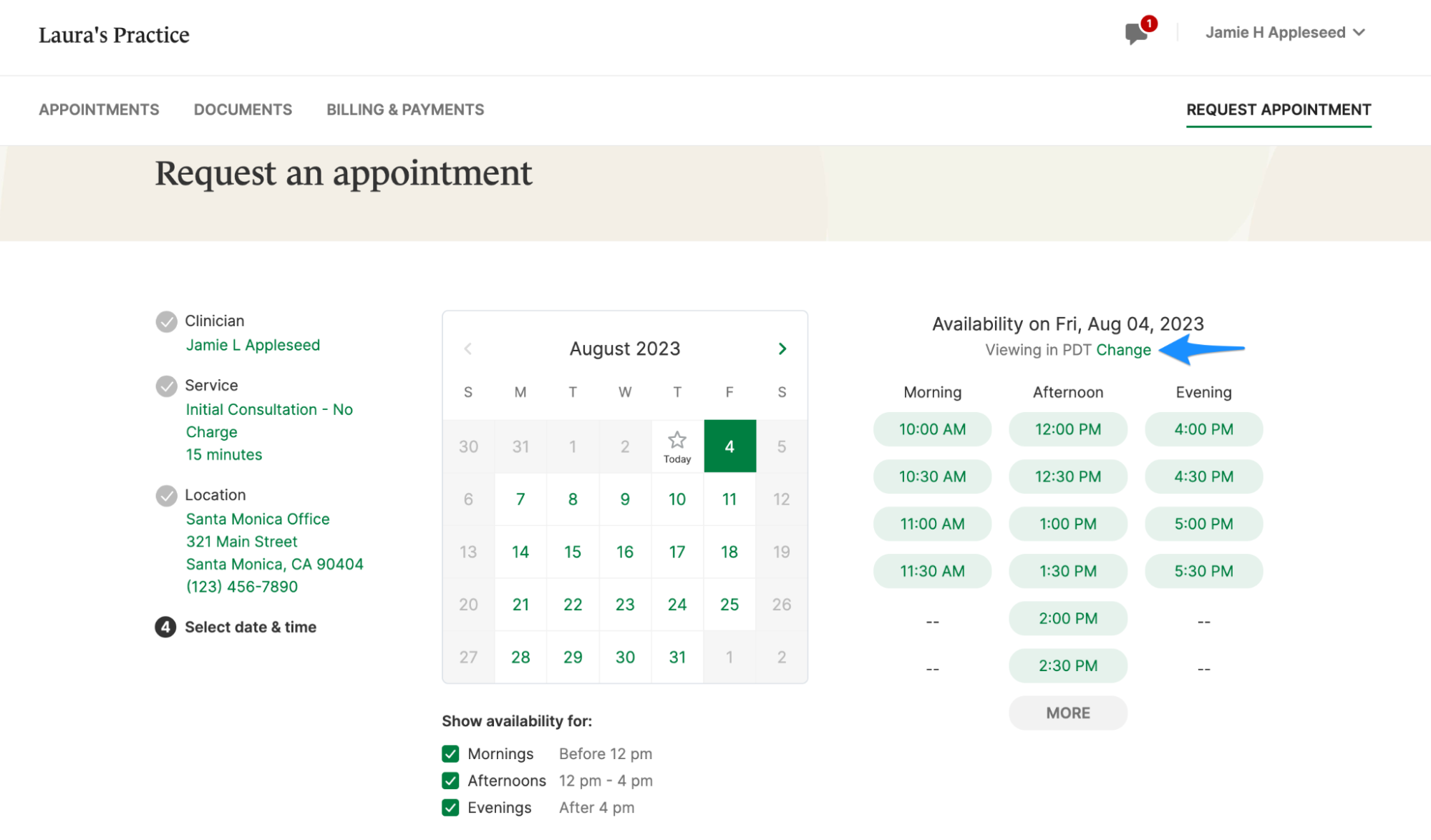 When clients request an appointment, the appointment request will be in the time zone you've set for your practice.
This same functionality isn't supported for appointment reminders. If you work with clients in different time zones and would like to make them aware of the time zone used in appointment reminders, you can make a note of this in your appointment reminder templates. For more information, see How to set up appointment and time of scheduling reminders.
If a client is receiving appointment reminders stating that their appointment is at a time that isn't the same as your practice time zone, it's possible their email is connected to an external calendar. This is common for clients who use Gmail, and in this scenario, the calendar invite will show the appointment time in their time zone at the top of the email, and the appointment time based on your practice time zone in the body of the email. You can remind clients to always refer to the session time shown in the body of the email.
---
Time zone changes in the mobile app
The web version of SimplePractice doesn't change time zones based on your location. Meaning, if you're traveling and using the web app, you don't need to edit your time zone. 
If you're using the mobile app, you have the option to either lock your practice time zone or set the app to match your device settings. To do this: 
Open the settings bar on the top left of your screen
Tap Settings
Leave the toggle on if you'd like to stay in your set time zone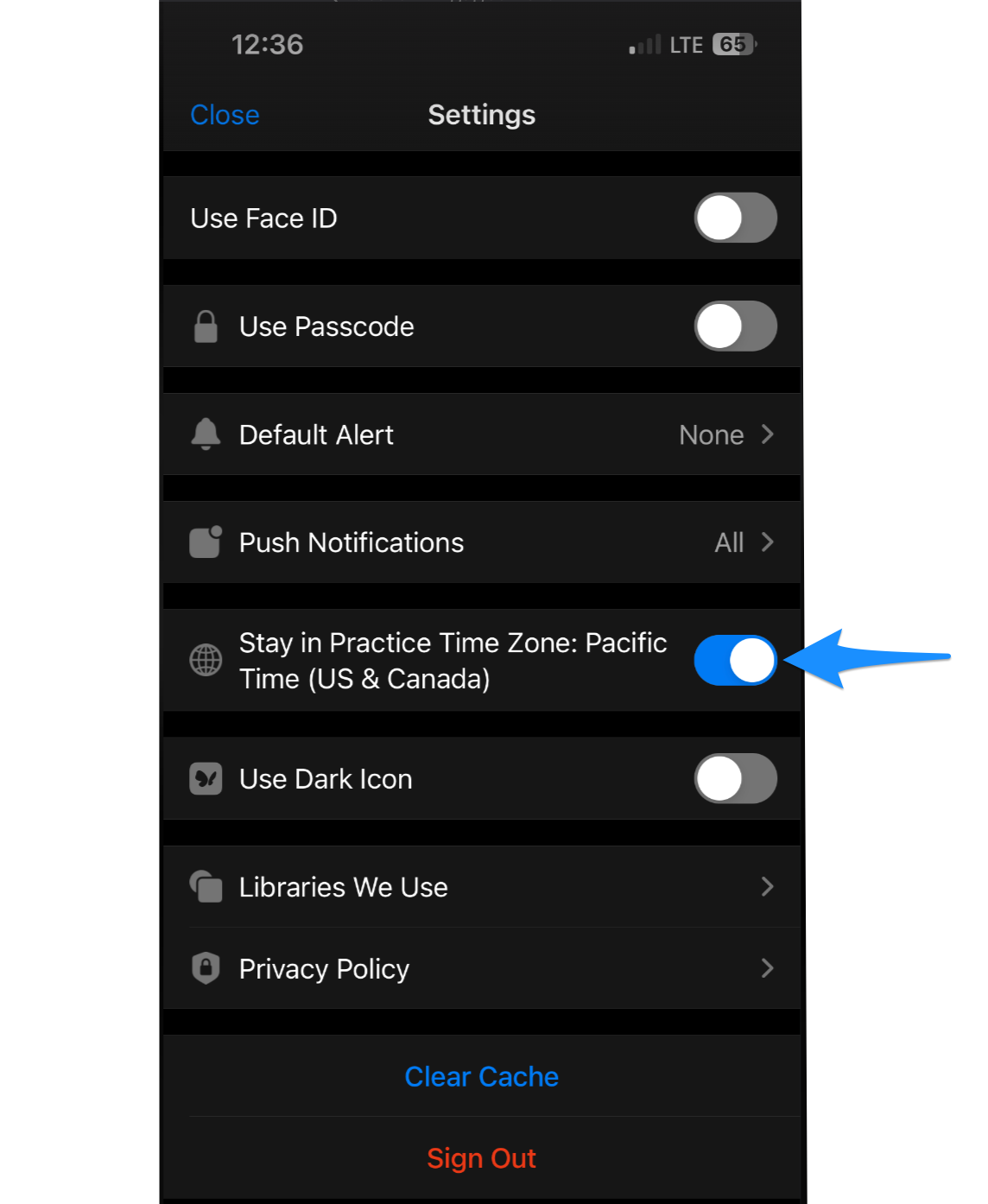 Turn the toggle off to use your device's time zone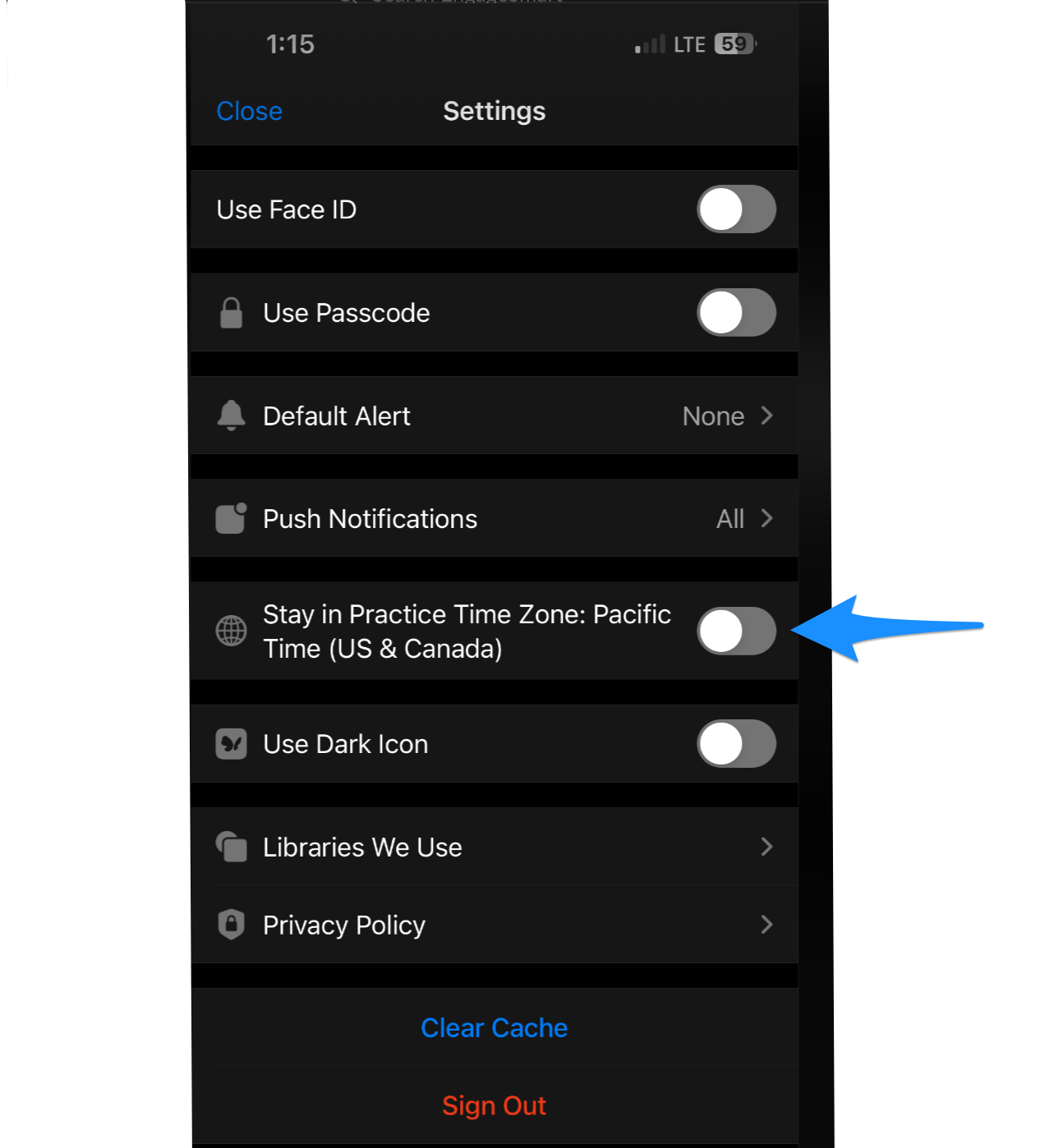 For more information on using the mobile app, see Getting started with the SimplePractice mobile app.