We've streamlined the process for logging in to simplify your workflow. You only need to login once to access your SP accounts, help requests, and the Help Center. This means that once you log into one of these applications, you will automatically be logged into all of them.


Having one sign-in saves you time and effort because it:
Creates a personal portal for you where you can initiate, follow up on, and even track the history of your communications with SP - no more solely relying on email or dealing with lost help responses.

Immediately identifies you and your practice information in SP - this will speed up response times even more and allows our team to better focus our efforts faster.

Increases the security of your SP account - we've gone an extra step to secure the exchange of your data.
Signing in

For current SimplePractice members, the only thing you need to do is sign in using the information associated with your SP account.
Accessing your SP communications
To see and manage the full history of your communications with SP, you will need to access the Sign in button found on most pages of the Help Center: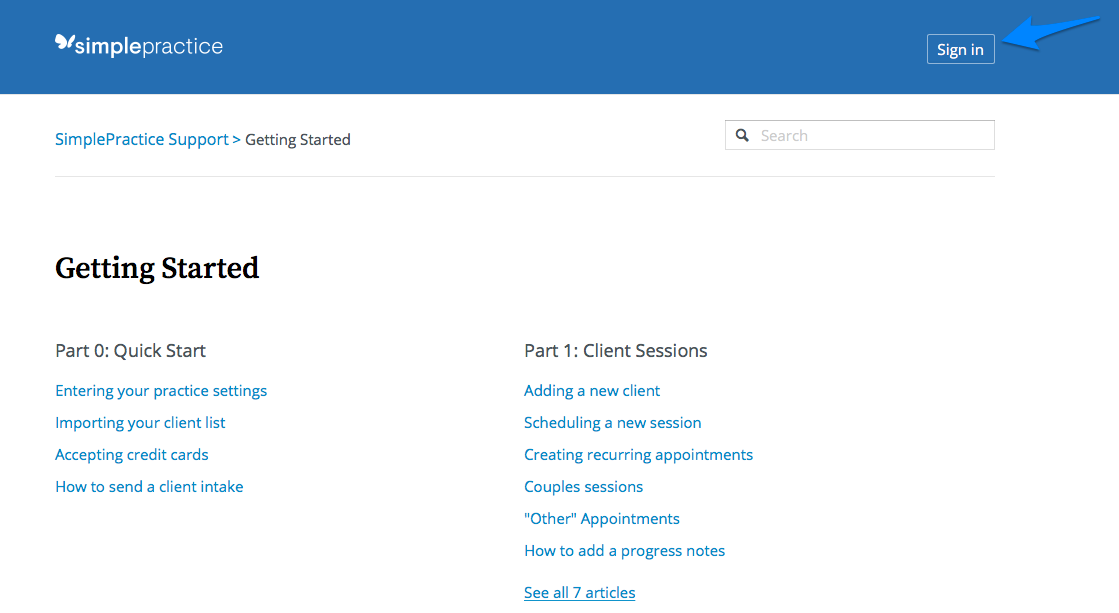 Note: This button can be found on each page of the Help Center except for the homepage and is only available for current SimplePractice members.
From there, you will enter your username and password: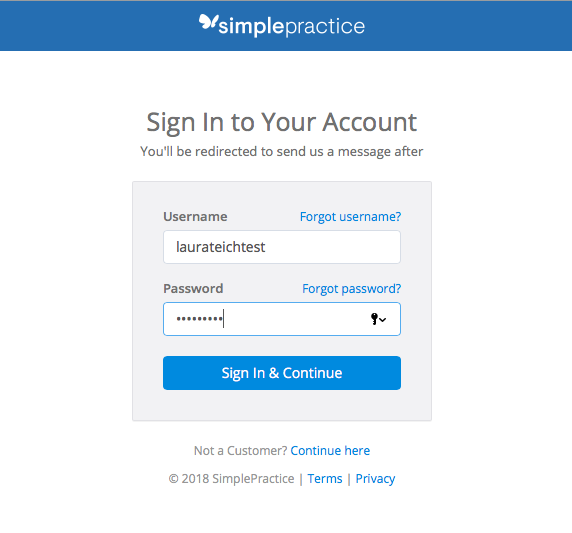 Once you successfully sign in, select My activities: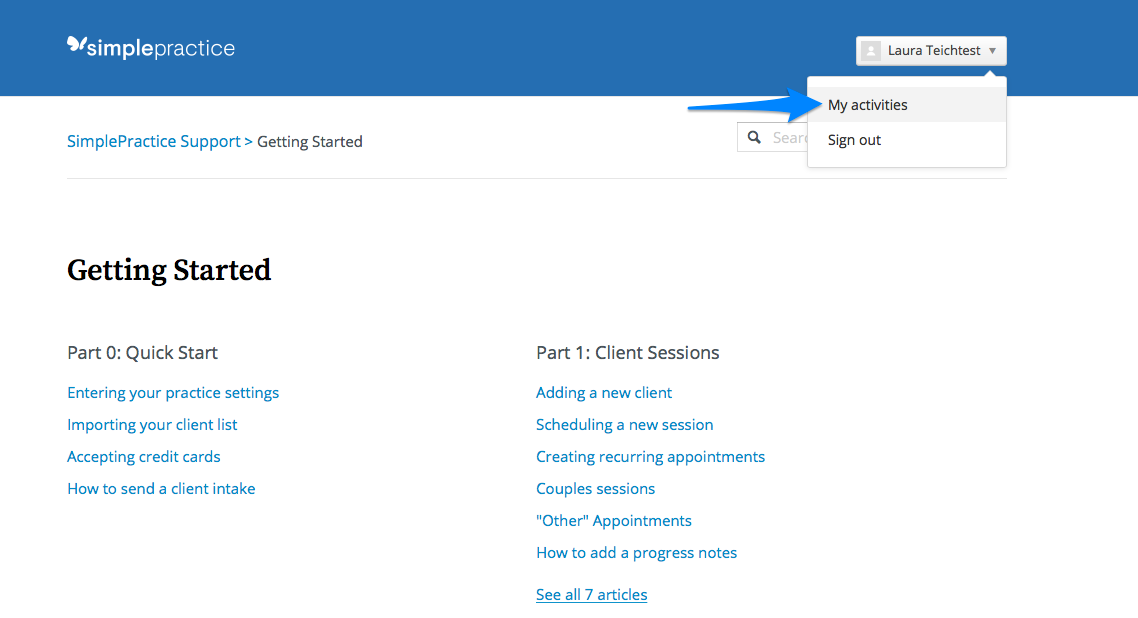 From here, you can see all of your current and previous help requests along with their statuses: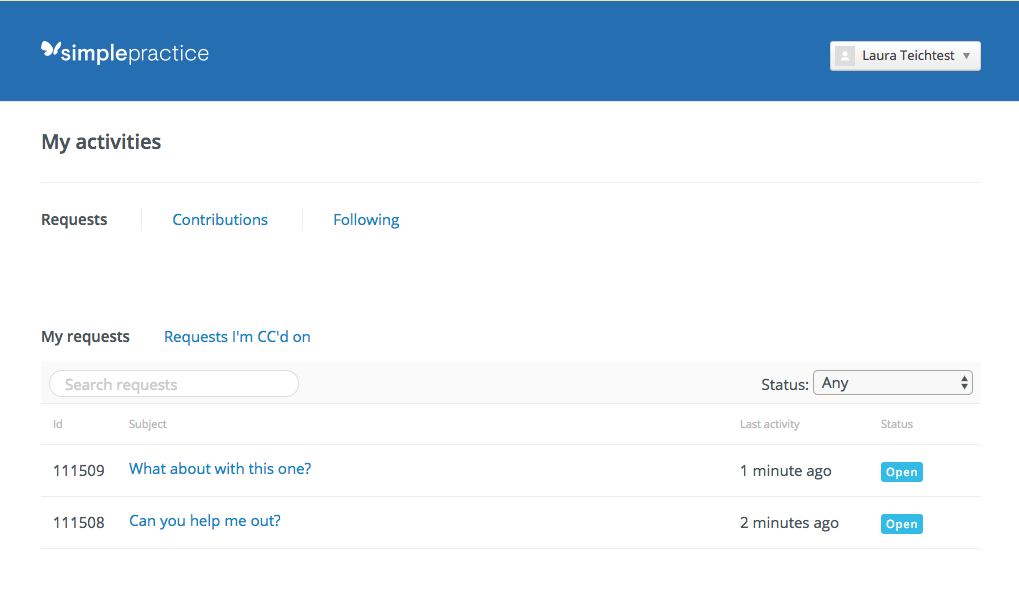 Submitting a help request from the Help Center  
While you now can still submit a help request using the orange Help button in the lower left of your account page, you can also submit them directly through the Help Center. To do this, you will need to select a request and click Submit a Request: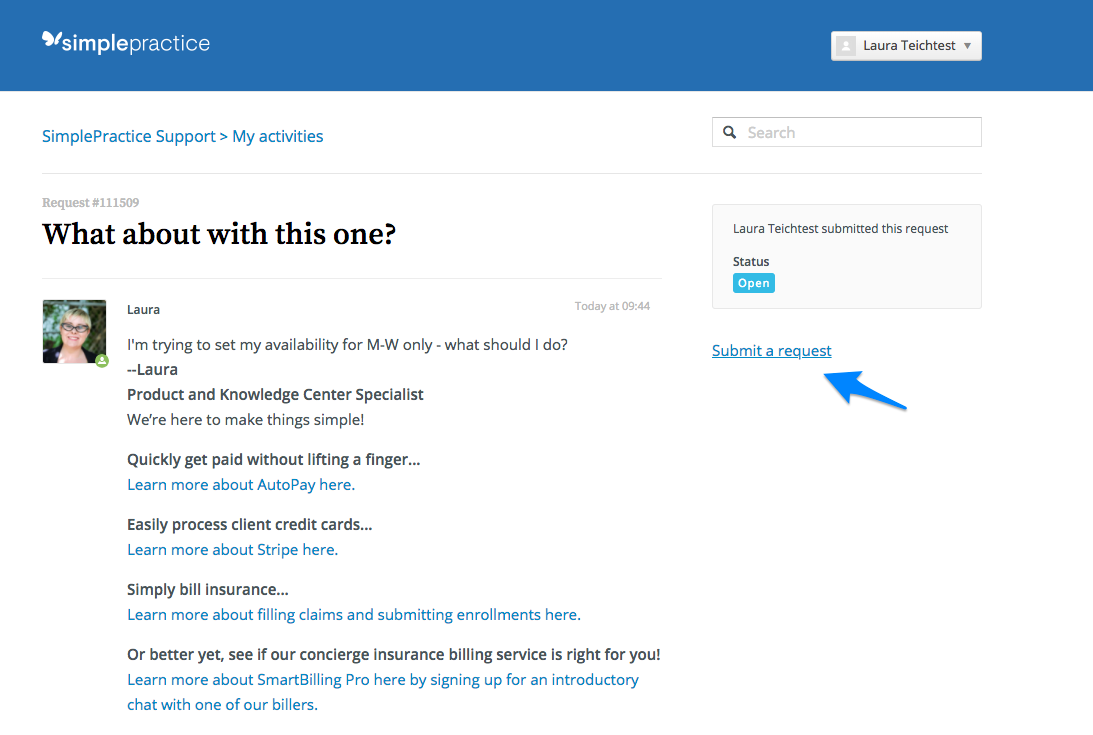 You'll then see a window that asks you to tell us about what you need help with: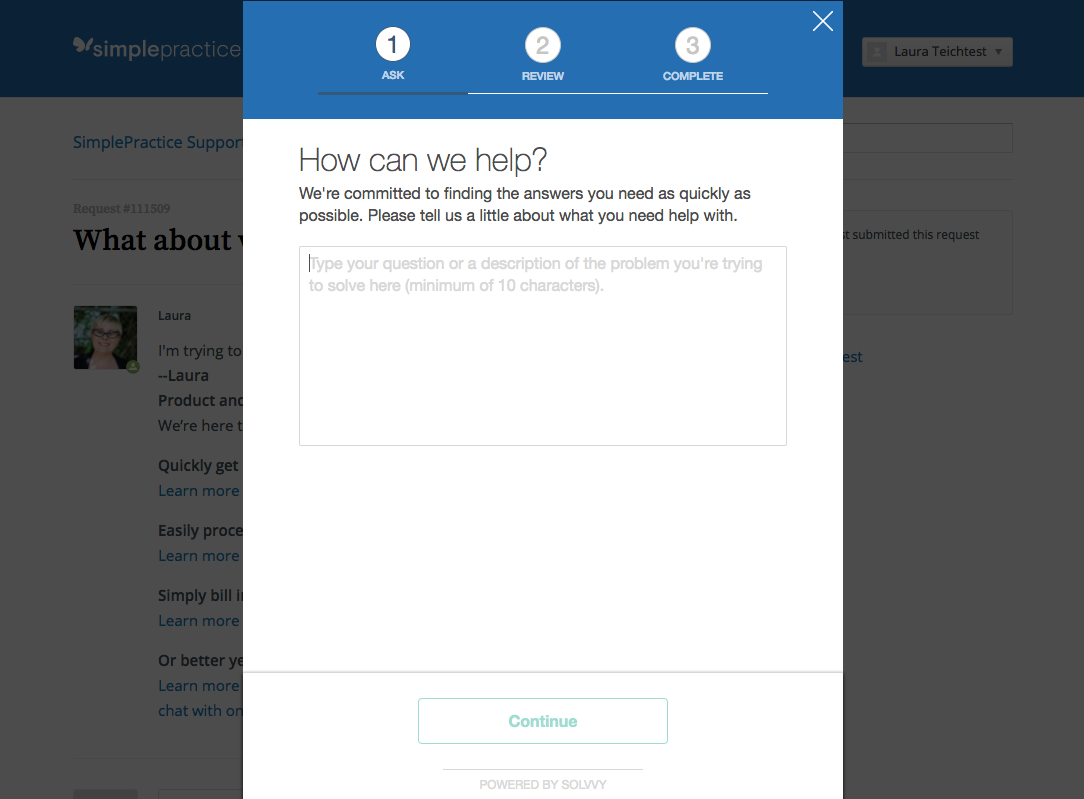 Followed by seeing a curated list of resources related to your request: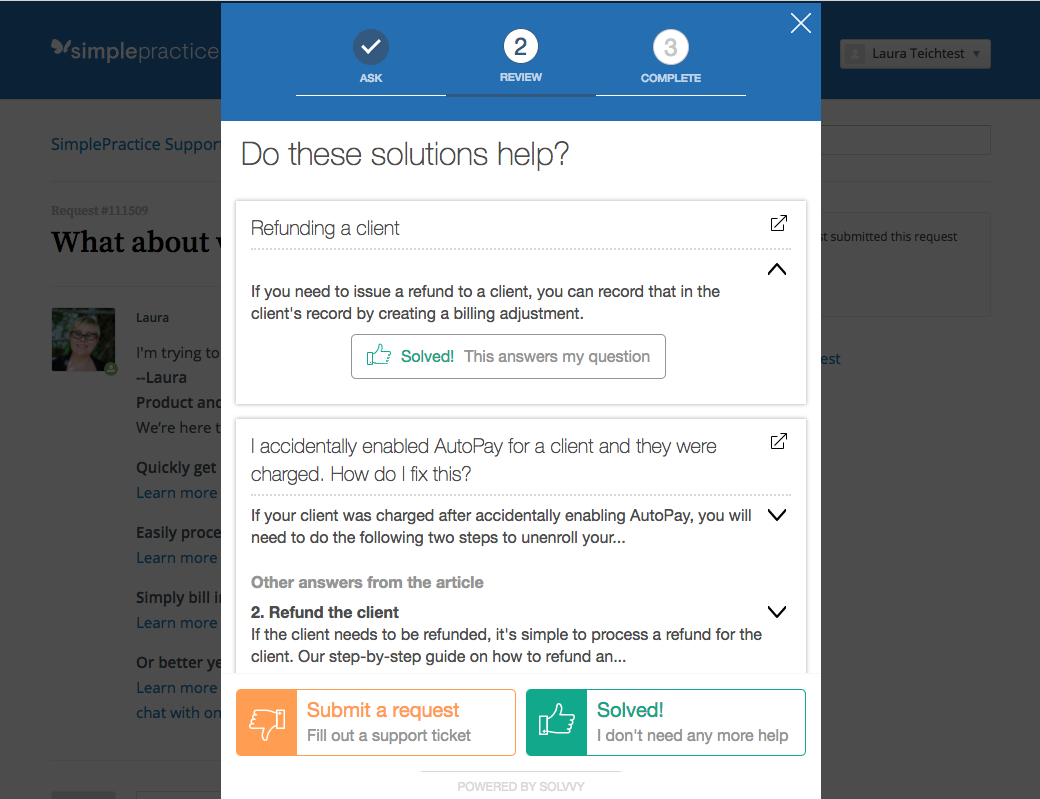 If the resources answered your question, you'll want to choose the Solved option. If you still need help, choose the Submit a request option.
Once you choose the Submit a request option, you will need to select the topic of your question: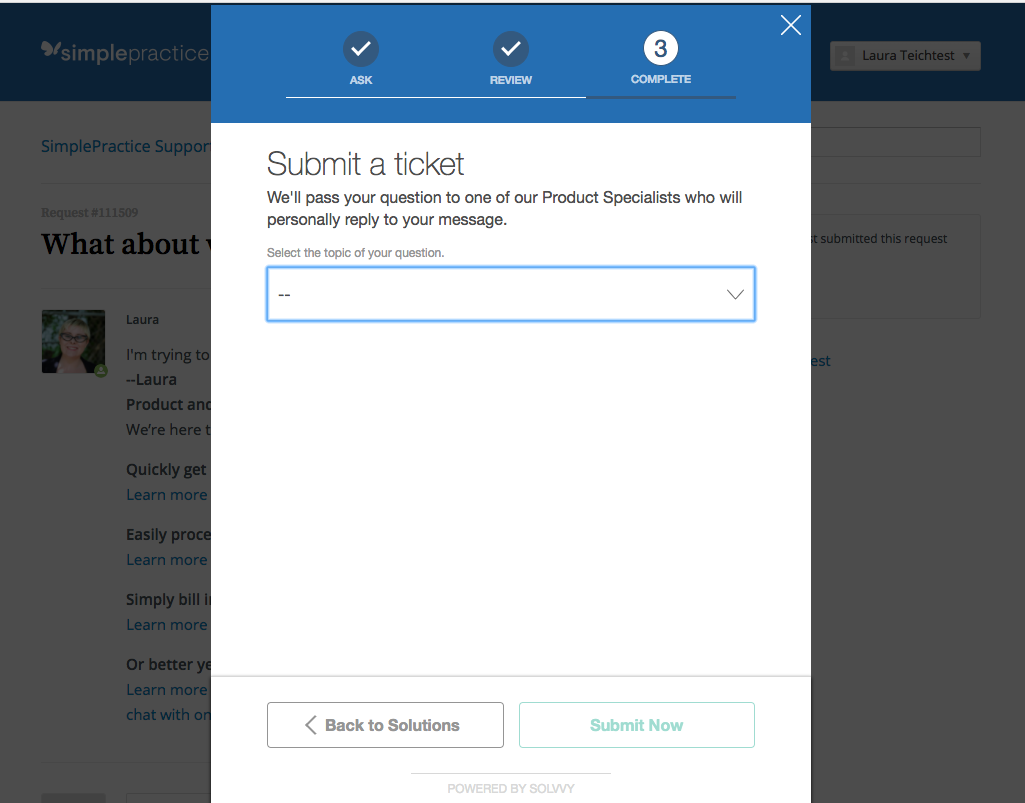 Next, you'll need to fill in a Subject and a Description so we that we can have a solid starting place to work with you: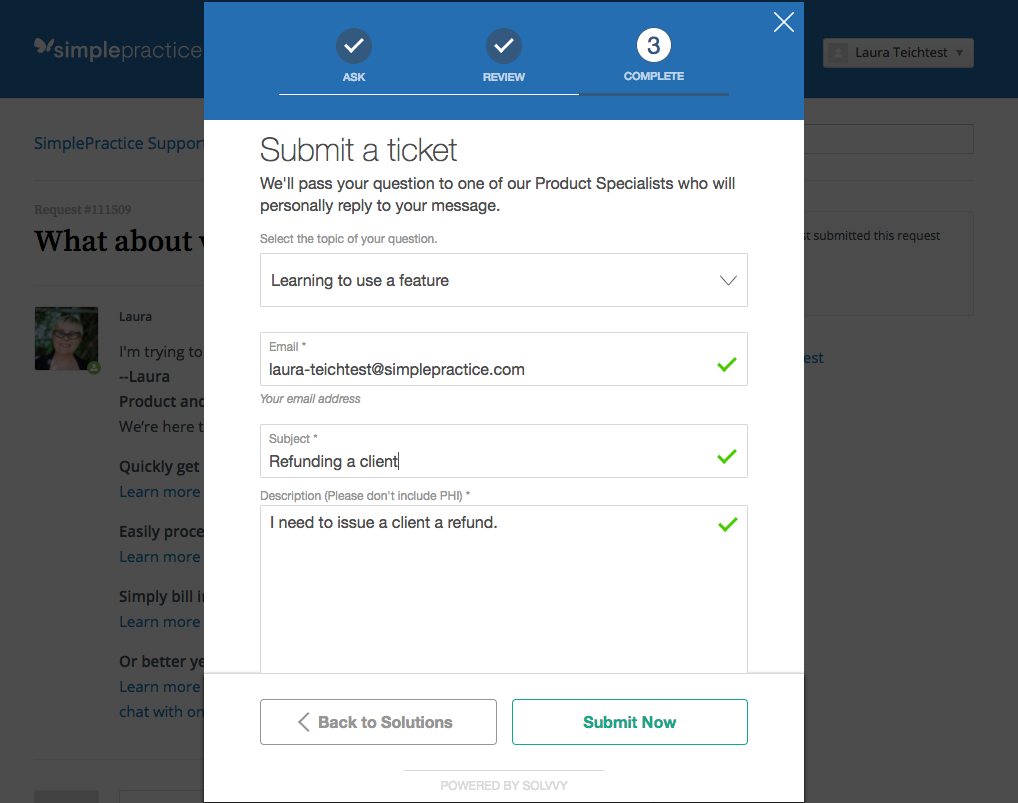 Once you select Submit Now, you'll see confirmation that your request has been sent to us: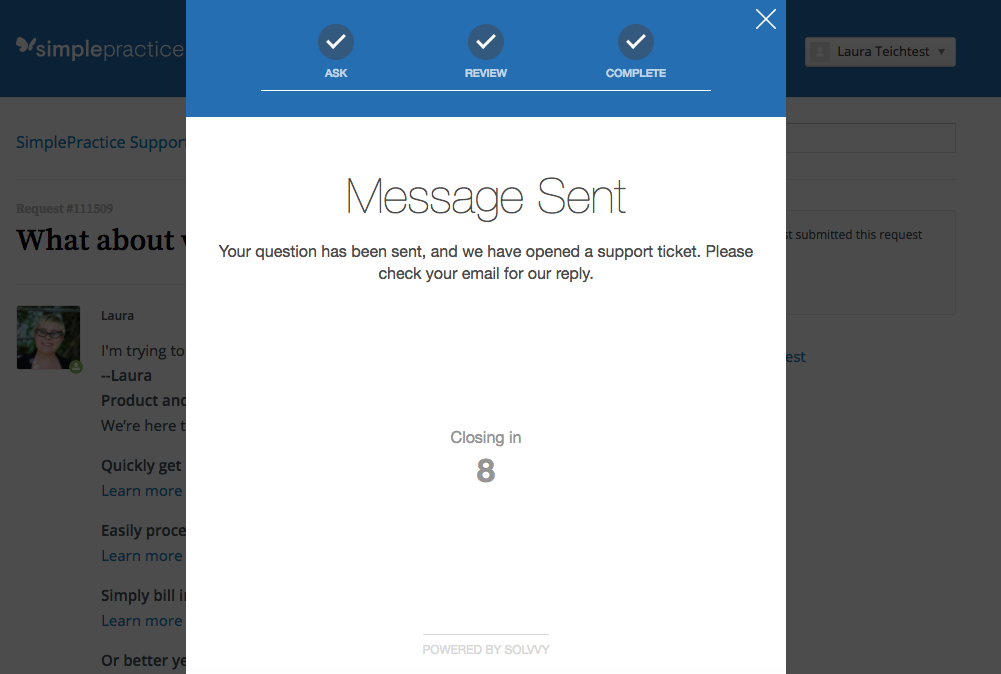 And you can view and access your requests from the My Activities page: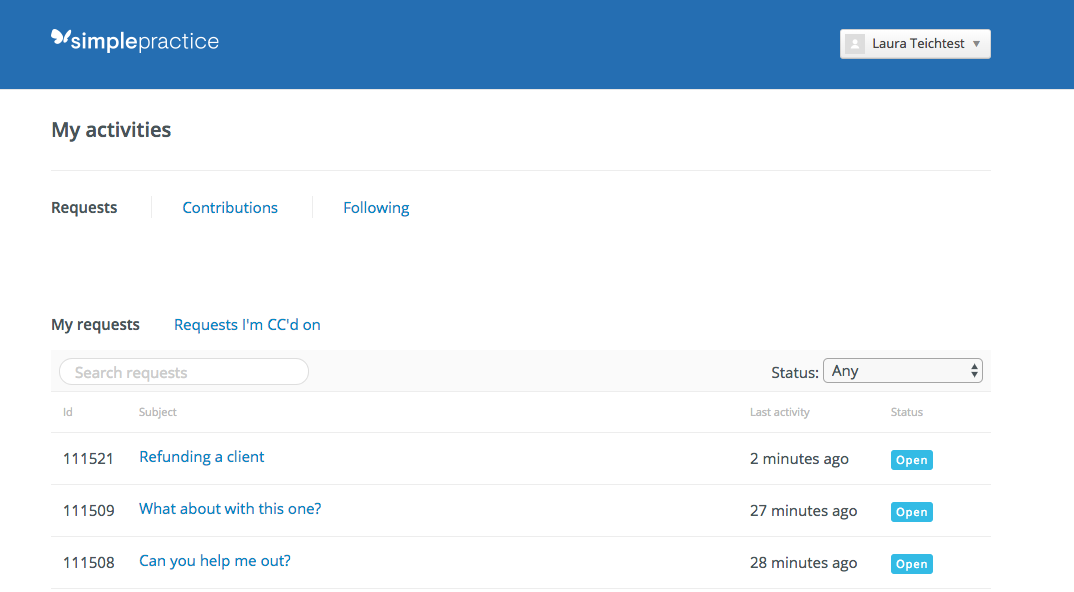 To respond back to your Product or Insurance Specialist, select the request, type in your response, and press Submit:

Submitting requests as a future or potential SimplePractice member
For future or potential SP members, you'll select the Not a Customer option: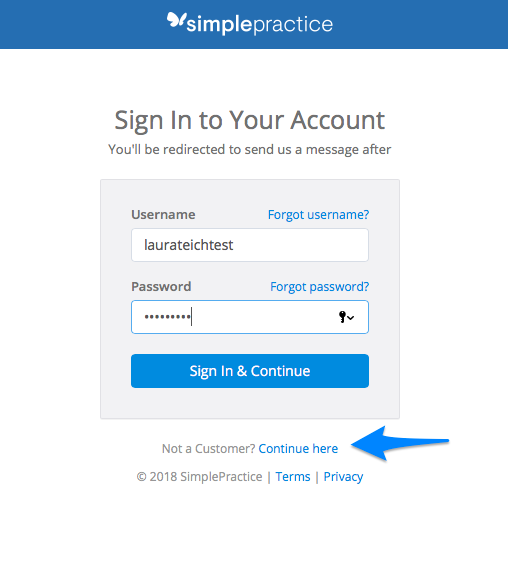 And you'll be directed to fill in your information and your question on a form tailored specifically for you: