If you take insurance and want to begin filing claims for your client, you'll need to set their file up correctly in the system.
You can find the steps to setting up your client for insurance billing here:
---
Billing Type
Setting your client's Billing Type to Insurance will allow you to bill the client's insurance payer for their appointments.
Here's how to set your client's account to bill insurance:
Navigate to your client's Overview page > Edit Details > Billing and Insurance tab

Select Insurance as the Billing Type

Scroll down to Insurance Information and click +Insurance info

Add the client's insurance information: Primary Insured, Insurance Payer, Member ID, Copay/Coinsurance, etc.
Note: For more information on selecting your client's insurance company, see Selecting the correct insurance provider.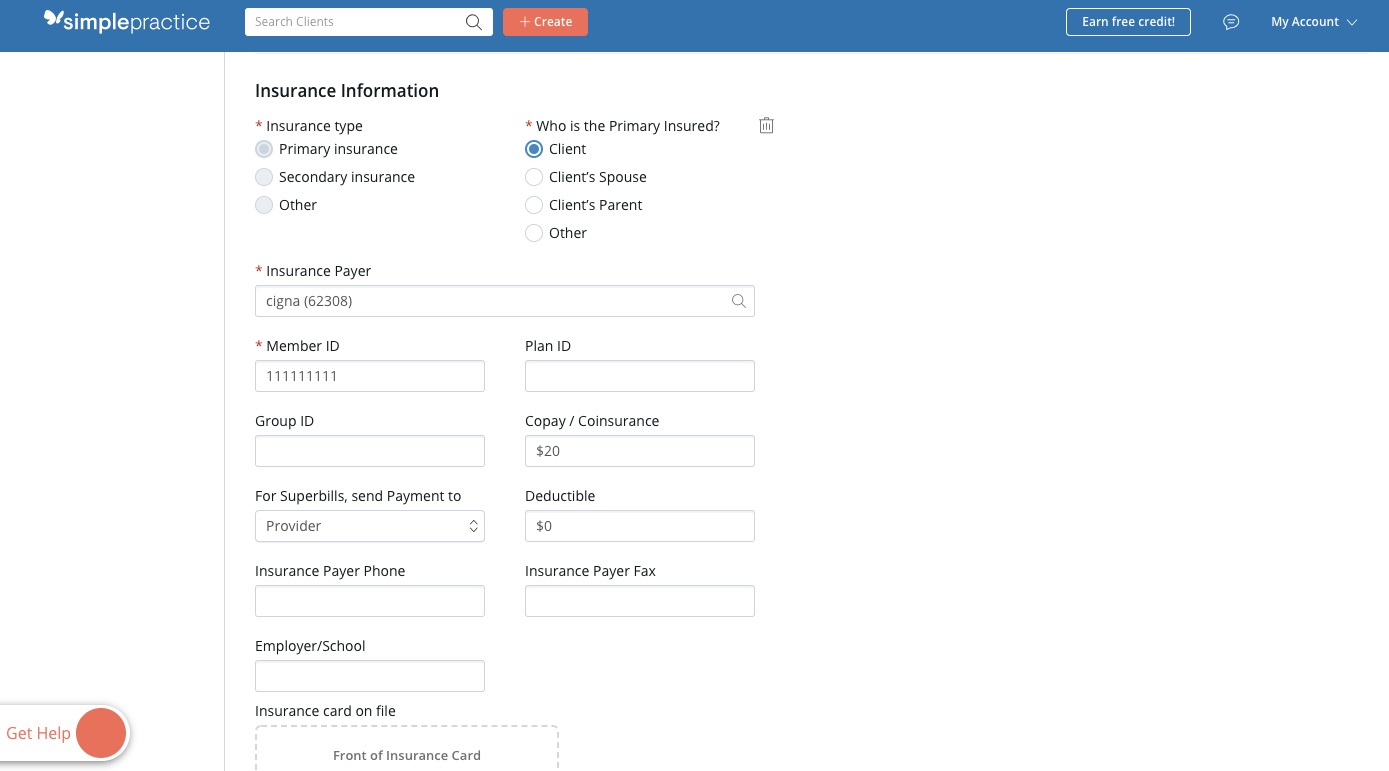 Note: The starred fields are required. This information will populate on your claim forms for this client.
Important: Changes to the Billing Type as well as any other changes made on this page will automatically apply to all new appointments created moving forward. Previously scheduled appointments, including recurring appointments, will not be changed.
---
Copay/Coinsurance
If you are collecting a copay, you can add the amount in the Copay field in the client's Insurance Information section. The copay is the client's financial responsibility for each appointment.
The copay amount will auto-populate as the client owes amount when an appointment is scheduled. You'll see this when viewing the appointment on the client's Billing page.

This is the amount that will be invoiced and billed to the client. After an invoice is created for the appointment, the client owes amount will reflect on the Client Balance in the Billing Overview box.
The remainder of your full appointment fee will be attributed as the insurance company's responsibility. This will be reflected in the Insurance Balance amount in the Billing Overview box.
Note: If you need to make changes to an appointment billing type or client owes amount after it already took place, see Appointment level billing changes to learn more.
If your client has a coinsurance as opposed to a copay, you can manually calculate what the exact dollar amount will be based on your contracted rate with the insurance payer. You can add that amount in the Copay/Coinsurance field so that future appointments will bill the client for that amount.
Note: If you're enrolled for payment reports, you may see insurance payments with a different client responsibility amount applied to your account. If the payment report shows a different copay or client owes amount, this will overwrite what was previously in this field.
---
Authorization Tracking
Some insurance payers require prior authorization for services. To add a prior authorization number click +Authorization number. The prior authorization number will populate in box 23 on the claim.
Note: For more information about Authorization Tracking, check out this article: How do I use Authorization Tracking?
---
Insurance Claim/CMS Fields
Check Show additional claim fields to select which additional fields you'd like to auto-populate on your client's claims.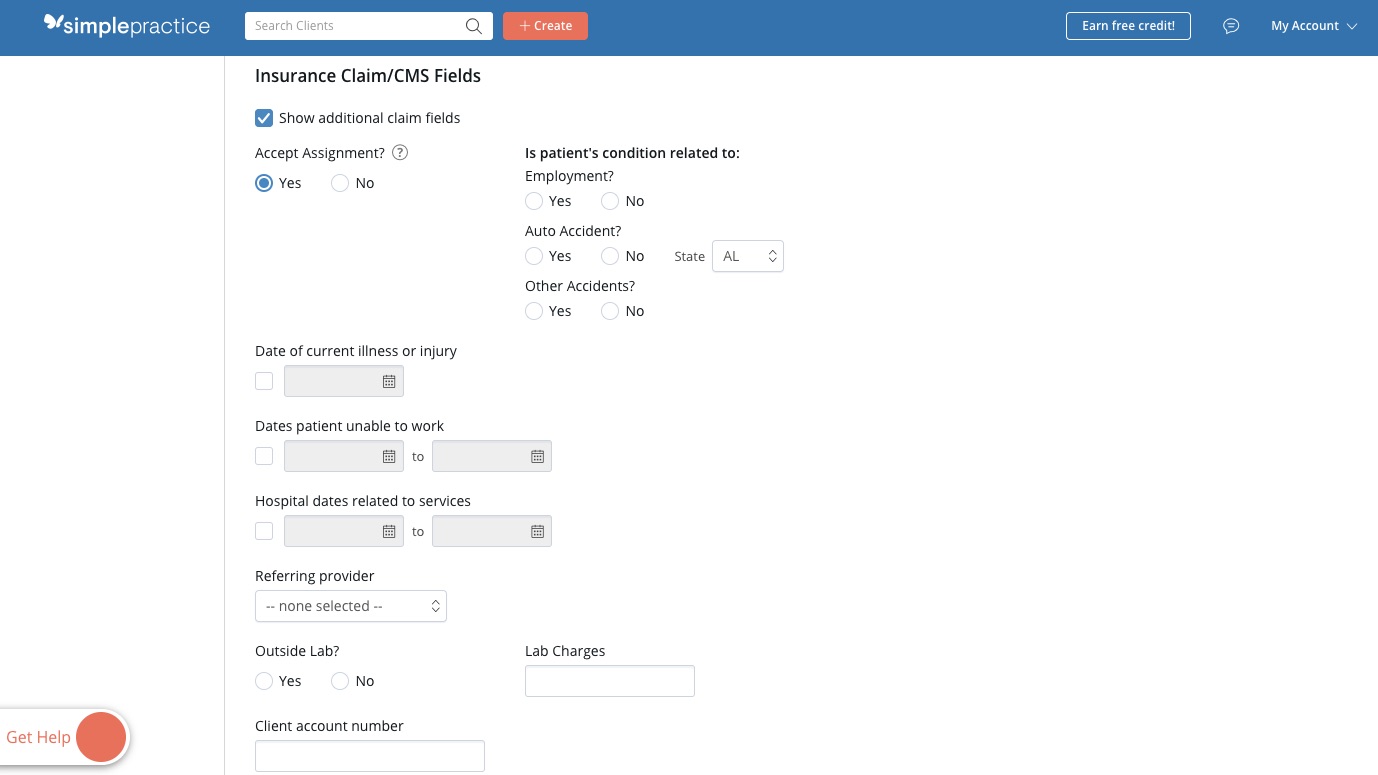 ---
Client's Default Service
To set a Default Service for the client, click the dropdown and select the Client's Default Service. The default service code will auto-populate when you create a new appointment for this client. It will also auto-populate in box 24D on the claim form. You can change this at anytime.
Note: To learn more about setting a default service code and rate, see How to set a custom service code rate for a client.