If you're in a group practice, there is a possibility that your clinicians will end up seeing each others' clients from time to time. Here we've put together a guide to ensure that alternating clinicians can be done seamlessly to align with your practice's workflow when determining payroll, scheduling appointments, and even creating diagnosis & treatment plans.
The system is designed so that every client has a primary clinician who they see regularly. If there's ever an appointment covered by another clinician as a one-time substitute, you can add this clinician as a secondary clinician to the client's file.
However, if you have clients who receive regular treatment from multiple clinicians in your practice, it's a good idea to make separate accounts for the same client so that each clinician has their own record of the client.
Because different types of therapy may warrant different diagnoses, this will avoid having your clinicians override each other's diagnoses for the client. The system will always mark the most recent diagnosis as the primary diagnosis. This can especially cause issue if you bill insurance because the most recent diagnosis is what will populate on claim forms. Additionally, this will make sure that each appointment held is attributed to the correct clinician in the Income Received report, which can save your administrative staff time when determining payroll.
To keep track of the multiple records for the same client, you can go to the client's Overview page > View/edit client info and use the Preferred name field to denote the client's primary clinician.

This will allow you or your scheduler to book appointments with ease. In this case, when scheduling appointments, you'll want to be careful to select the clinician first and then the client when picking from the client list so that the appointment shows on the correct clinician's calendar.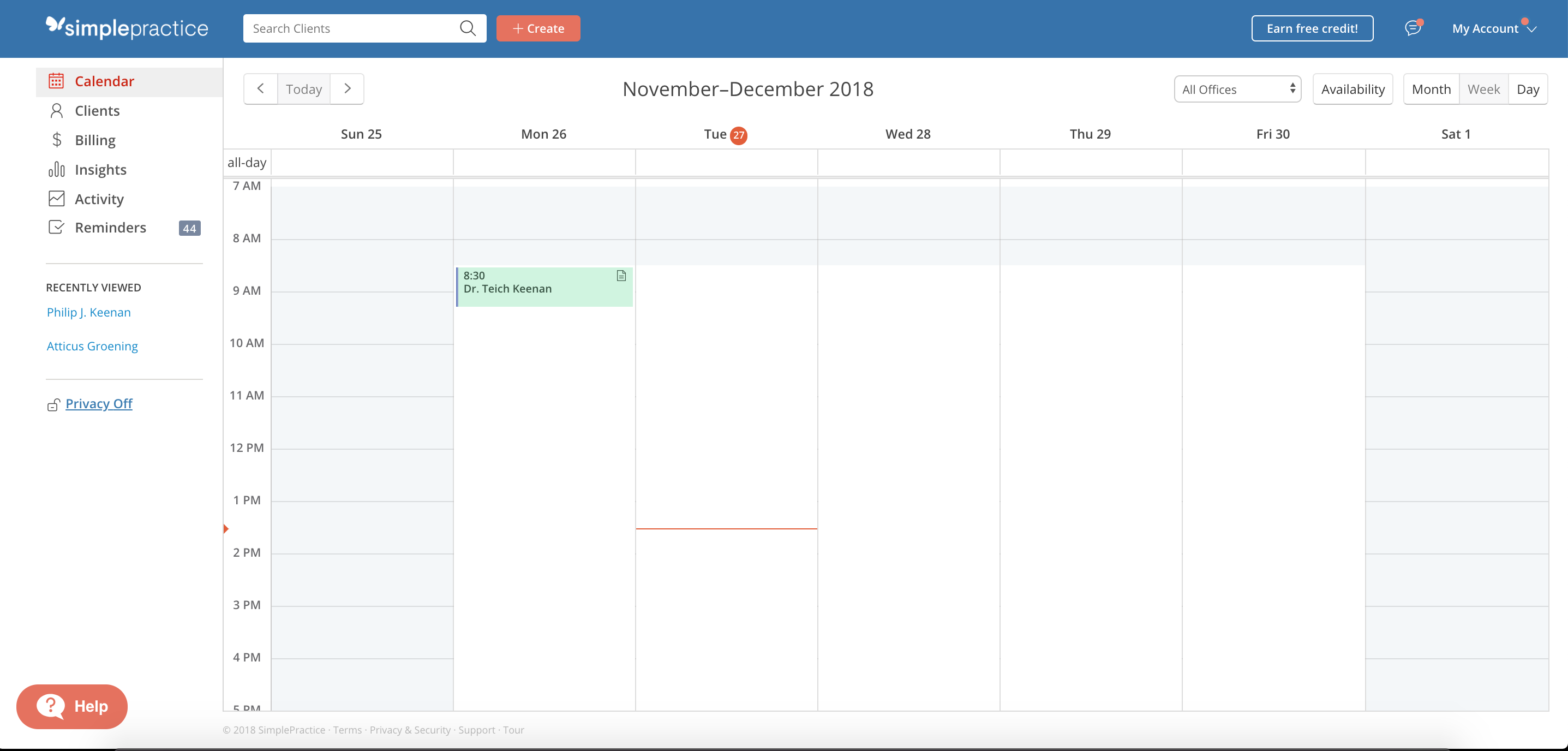 To ensure that clients receive communications with the correct first name, you can go to My Account > Settings > Client Reminders, select to customize each reminder you use, and choose the option that works best for you from this dropdown field: