SimplePractice is a practice management platform dedicated to bringing you resources to streamline your private practice. Whether you're building your private practice caseload or hoping to learn more from SimplePractice's community of clinicians, we're here to help at every step of your private practice journey.
In this guide, we'll cover:
You can also visit our What's new page in your SimplePractice account for any upcoming webinars specifically targeted for SLPs in private practice by clicking your profile icon in the top right corner and then clicking What's new.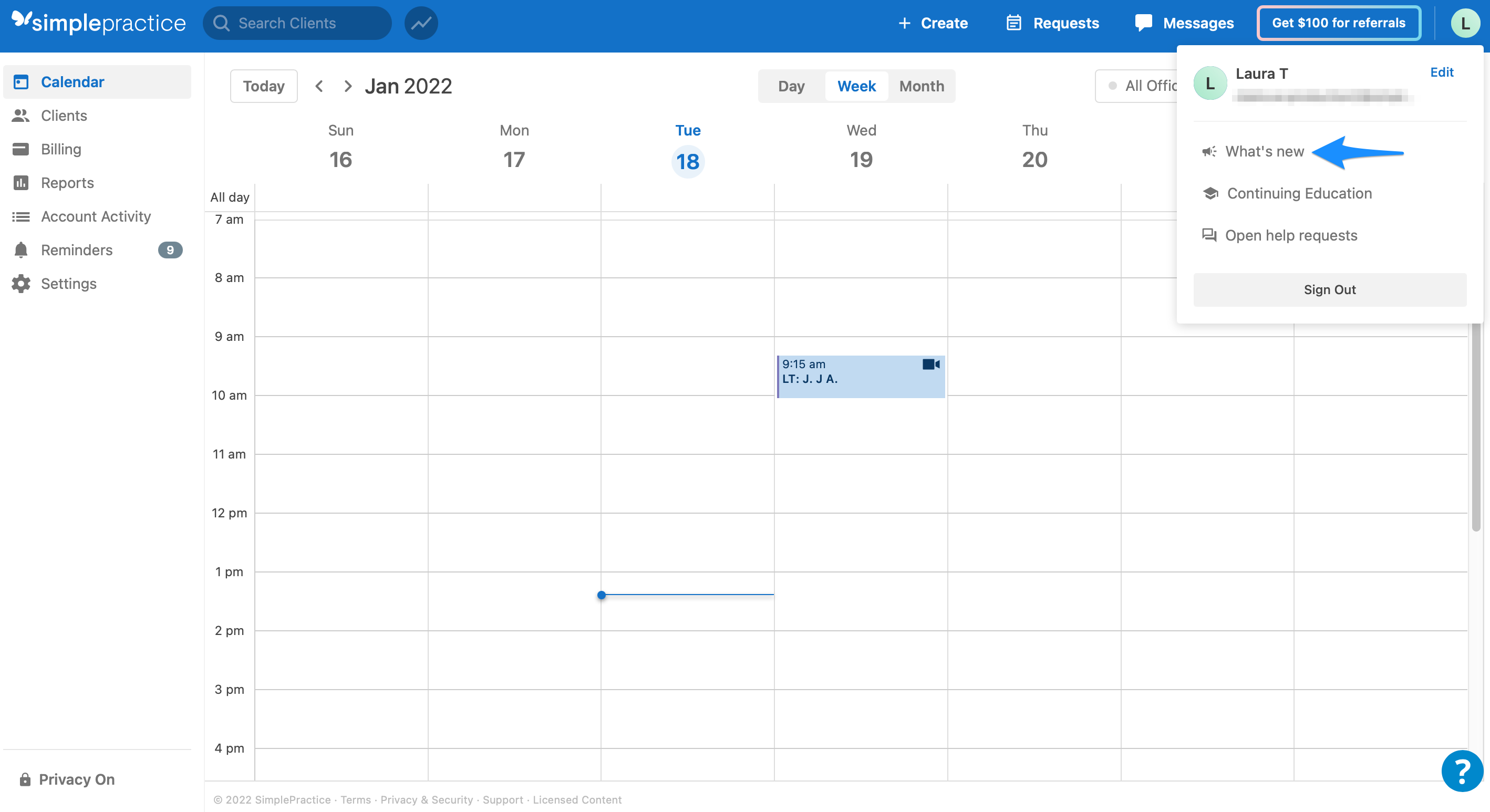 ---
On-demand classes
---
Ask the Expert webinars
To view any past or upcoming Ask the Experts webinars, see: Ask the Experts.
---
Additional resources
You can find additional downloadable resources below: