You can easily have your claims and superbills created with multiple diagnoses codes for each session. 
How do I enable this feature in my account?
Go to My Account > Settings > Billing and Services > Insurance.
Make sure the Include multiple Diagnosis Codes option is checked > Save.

How do I assign multiple diagnoses to a client?
Go to your client's Overview page.
Click the +Create button and select the Diagnosis & Treatment Plans option.
Select the first diagnosis from the dropdown menu. Type in the diagnosis code you're looking for.
To add an additional diagnosis, click the + sign next to the first diagnosis code you selected. 
Once you've added all of the Dx codes you need, click Save.



Important: Diagnoses are applied to sessions only if they are time-stamped for at least one minute prior to the session taking place. If the diagnosis you're using doesn't change for the next client session, you don't need to enter it again. 
How do multiple diagnoses appear on claims/superbills?
From now on, when you create a claim or superbill, these documents will include multiple diagnoses on them. These will be associated with sessions through pointers.
The claim will show the pointers in box 24E.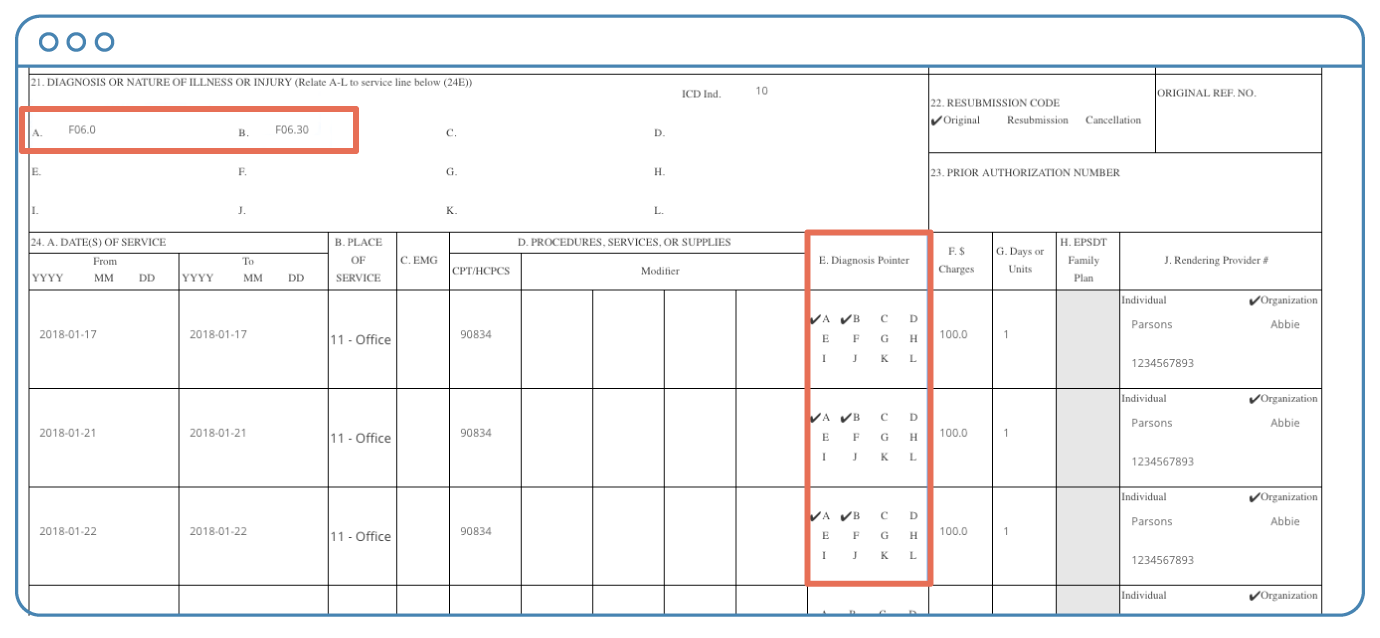 The superbill will have the pointers in the DX column.