At SimplePractice, we value giving you transparency, flexibility, and control. Our BAA, Terms of Service, and Trust & Security documents clearly outline everything you need to know about your business relationship with SimplePractice once you sign up:
When you sign up for a trial account with SimplePractice, you'll need to check a box to agree to our Terms of Service and Business Associate Agreement. Signing up for your trial constitutes a legally binding agreement as stated when you click on the Start my free trial button.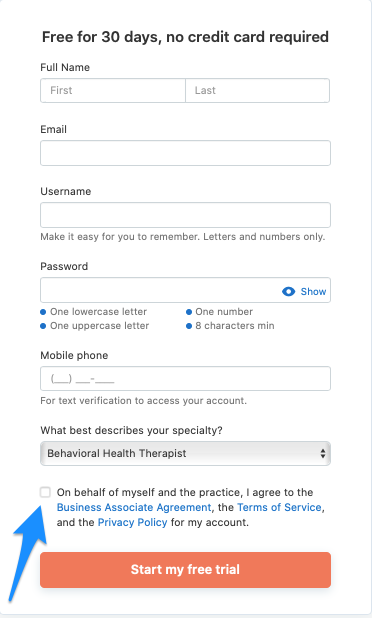 There will be no need for you to agree to or "sign" the BAA again once you upgrade to a paid account.
Note: See Is SimplePractice HIPAA compliant? to learn more about the security measures we take.