On a client's Overview page, you can use the various dropdown menus to sort through dates and view specific client documentation.
Clicking All time will open a calendar dropdown menu, where you can select a date range to view for the client.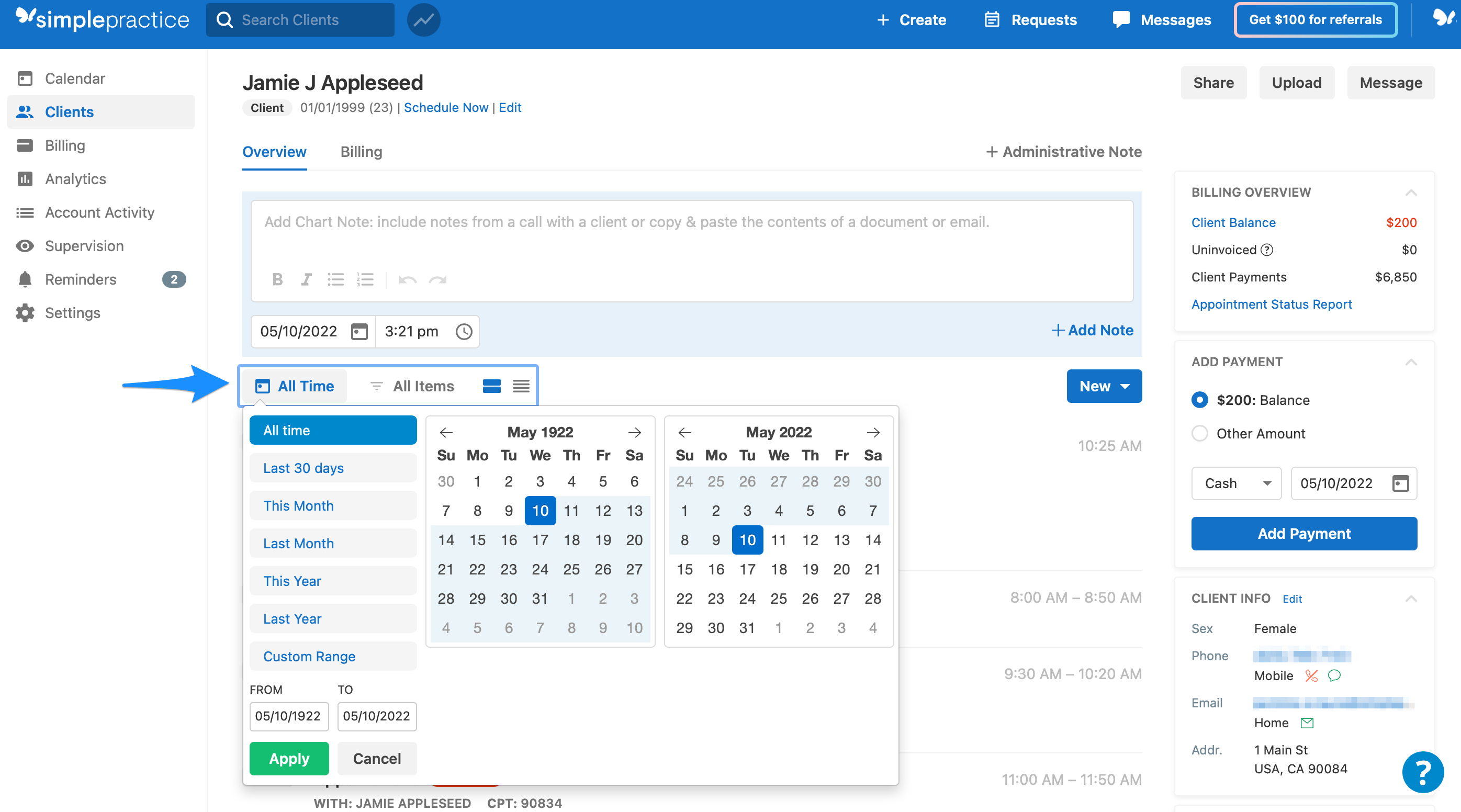 Clicking All items will open a dropdown menu, where you can select to view the following:
All Items

Assessments

Diagnosis & Treatment Plans

Mental Status Exams

Appointments

Chart Notes

Questionnaires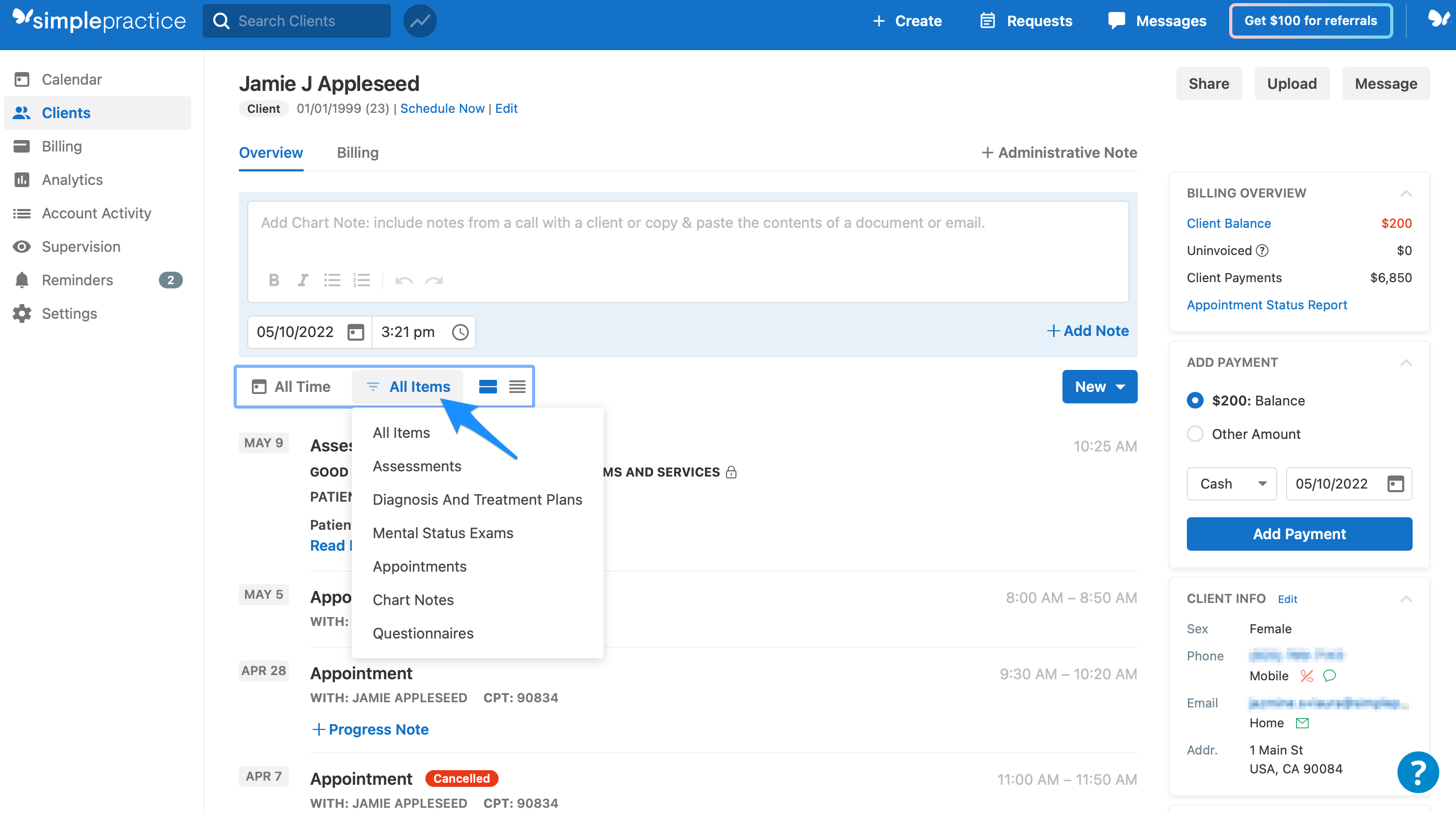 If you'd like to view all information for each item, you'll want to click the 2 row icon for Excerpt View.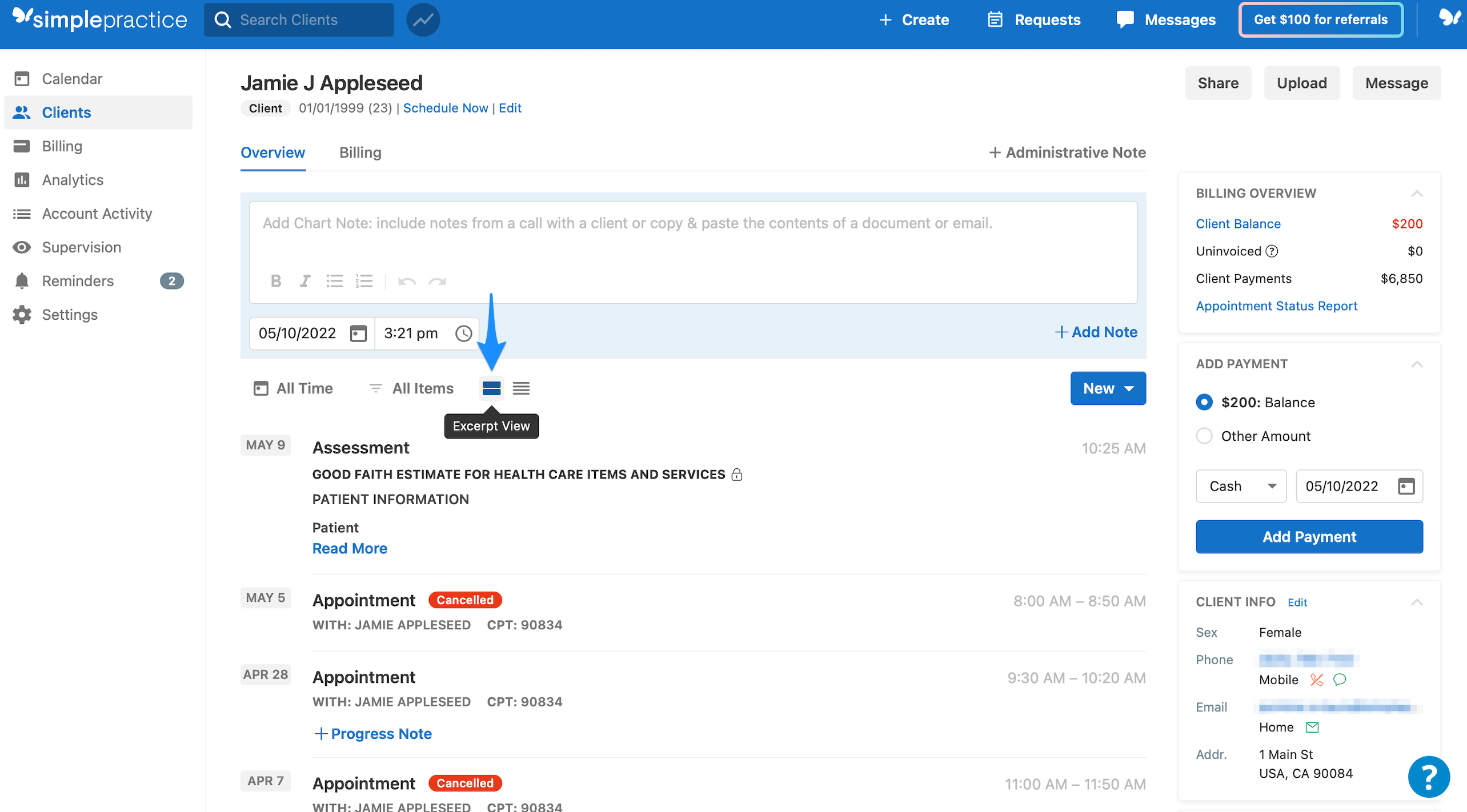 If you'd rather view less information, you can click the 4 row icon for List View.