On a client's Overview page, you can use the various dropdown menus to sort through dates and view specific client documentation. In this guide, we'll cover:
Note: To learn about the client Billing Overview page, see: Using the client Billing Overview page.
---
Customizing the date range
You can filter the information visible to you by date range in the client's Overview page. This is helpful when you want to review notes, documentation, and client file activity from a specific time frame.
To filter by date range:
Click

All time

to open a calendar dropdown menu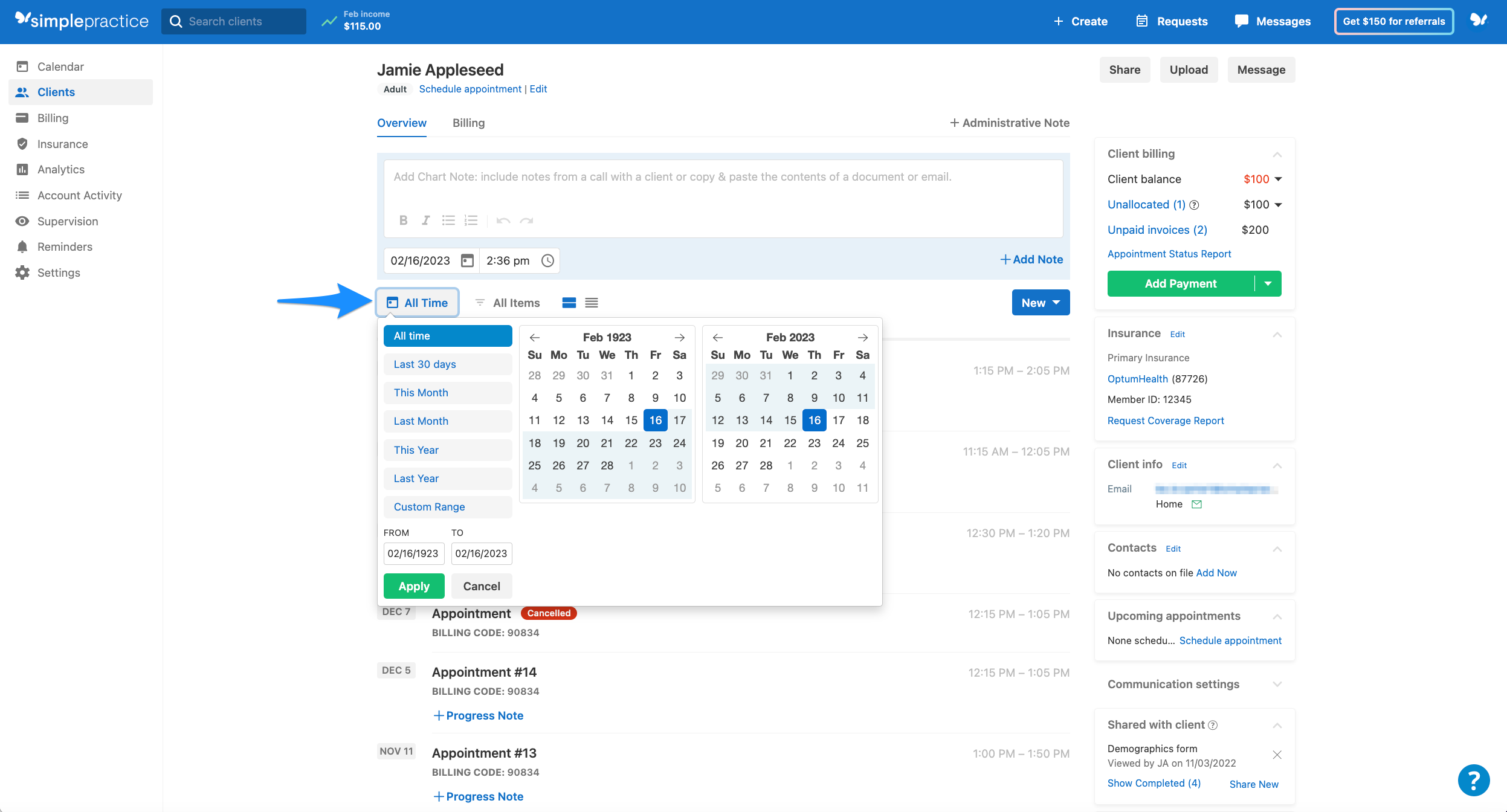 Select the desired date range to view for the client

Click

Apply
---
Filtering by document type
You can also filter the client's Overview page by specific document types. Clicking All items will open a dropdown menu where you can select to view the filter by the following:
All Items

Assessments

Diagnosis & Treatment Plans

Mental Status Exams

Appointments

Chart Notes

Questionnaires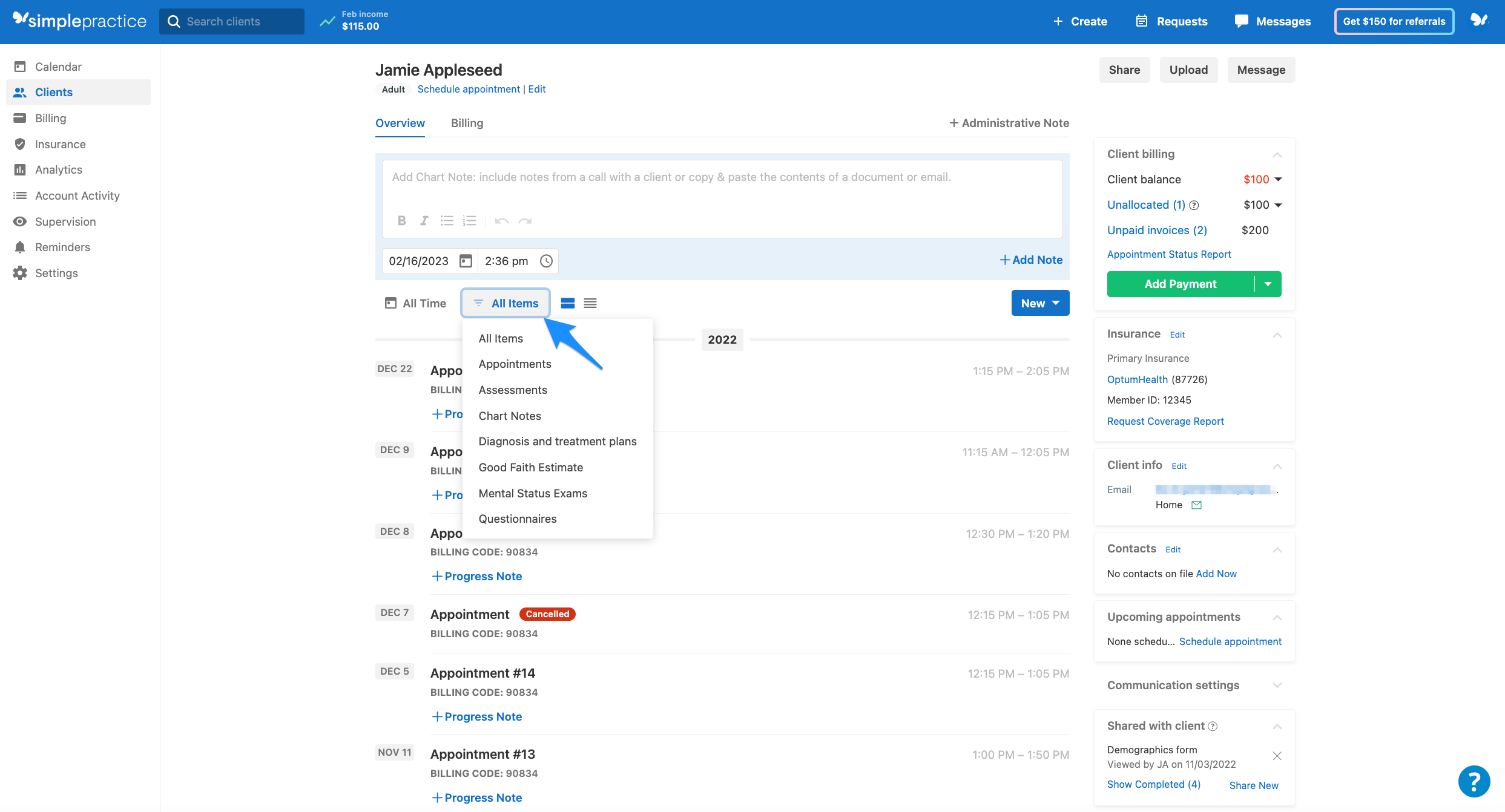 ---
Changing your view
There are two different view options for the client Overview page: Excerpt View and List View. These views show different amounts of information for each item in your clients' files.
If you'd like to view all information for each item, click the 2 row icon for Excerpt View.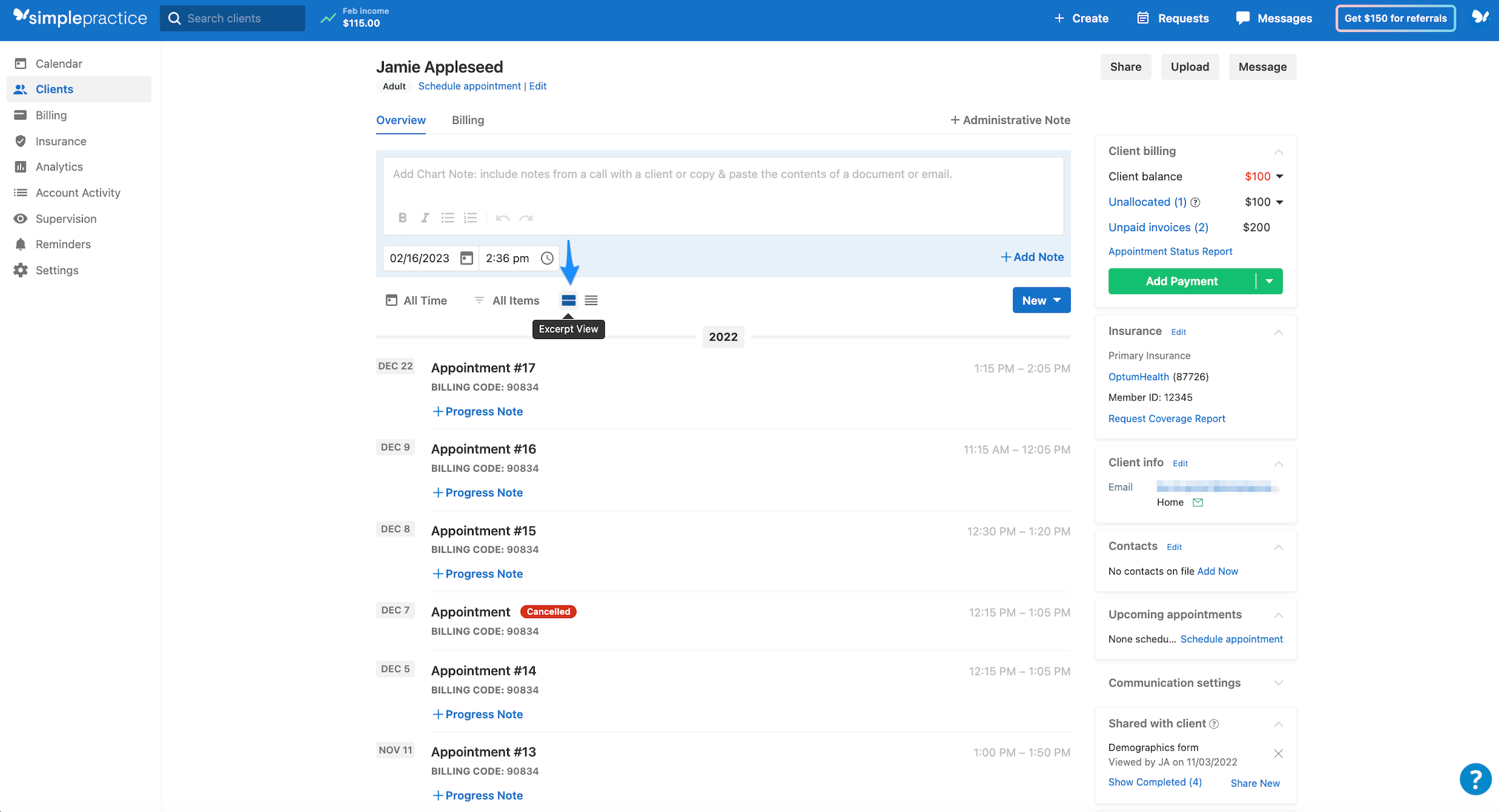 If you'd rather view less information, click the 4 row icon for List View.