If you have a client whose services are paid for by a third party, you have the flexibility to grant the third party access to the client's Client Portal. This will allow the third party contact to view and pay outstanding balances for the client.
Note: It isn't currently possible to add a contact to a Couple profile. If you'll be billing a third party for a couple, we recommend adding the third party as an insurance payer in your SimplePractice account, and then manually sharing billing documents with them outside of SimplePractice. For instructions on how to add an insurance payer, please see our guide on Adding an employee assistance program (EAP).
Here's how you can create a third party as a contact for billing:
Navigate to the client's Overview page > Edit > Contacts tab
Click + Add Contact
Click + New Contact to enter a new contact, or select from your existing contacts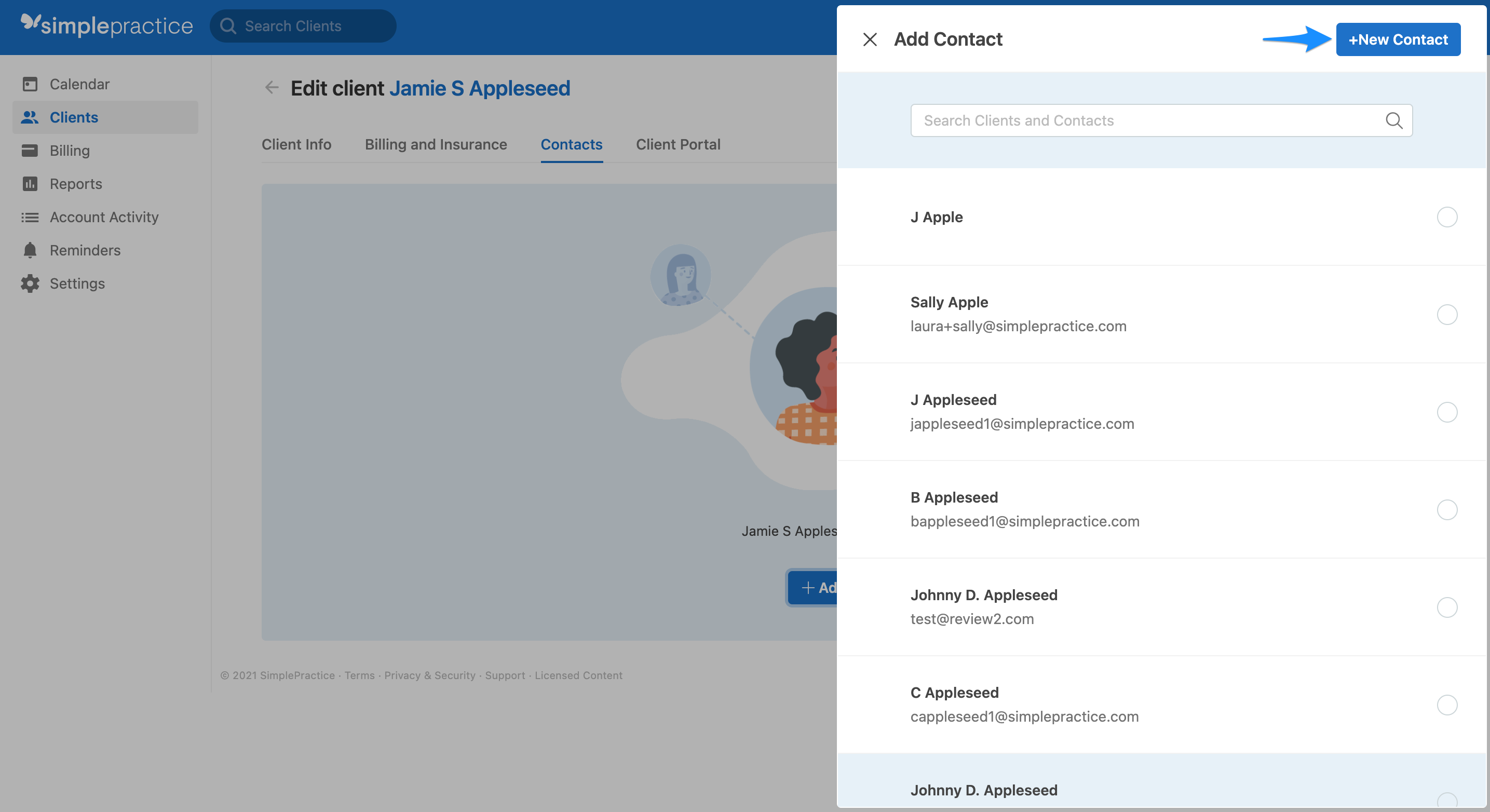 Enter the contact's details like Name, Phone, Email, etc.

Check the box next to Email OK to indicate consent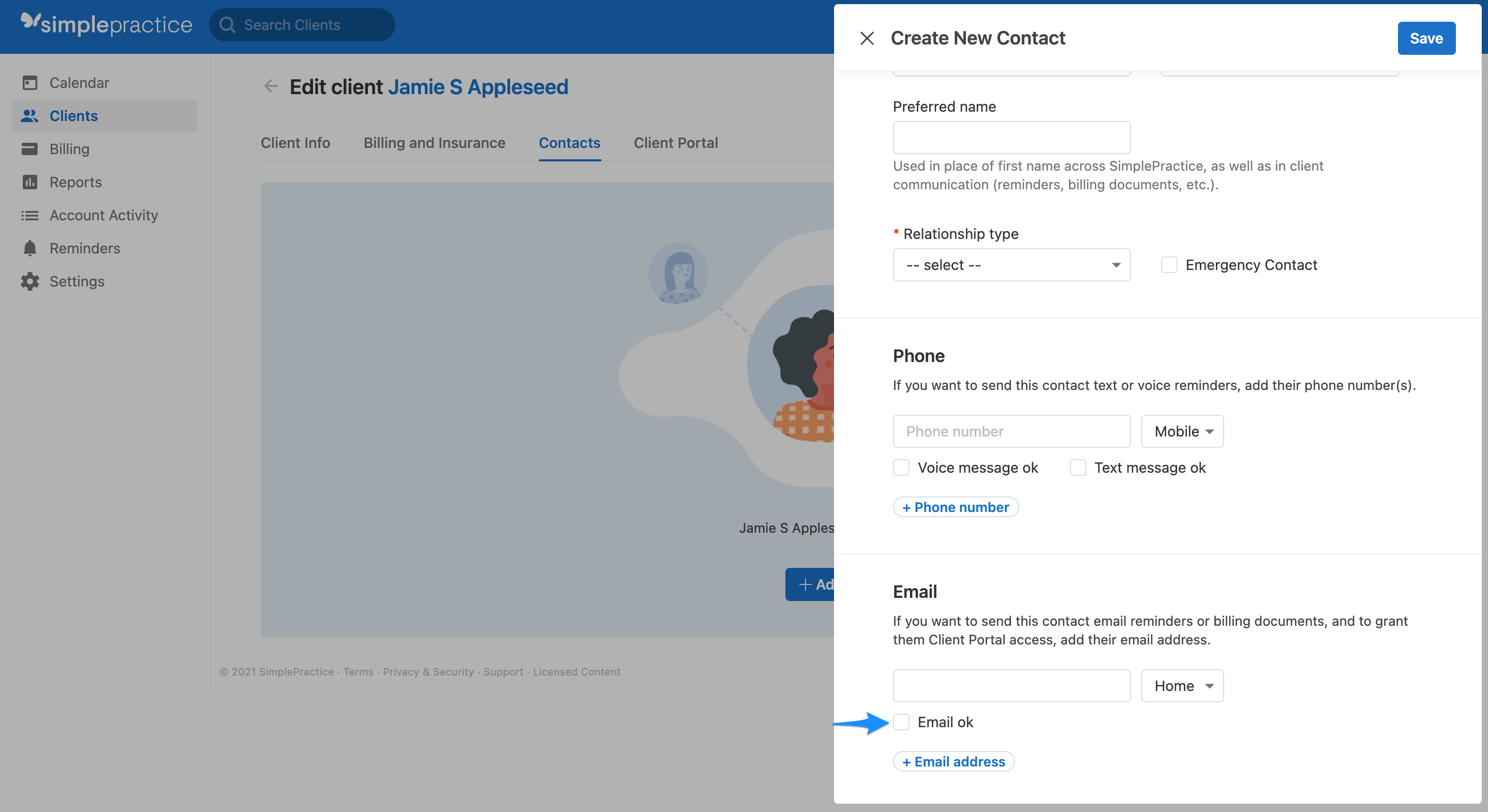 Note: An email address with consent is required to grant a third party access to the Client Portal. If the third party prefers receiving paper or email billing documents outside of the Client Portal, an email address is not required. In this case, you can manually send the documents to them.
Click Save
Click Manage Client Portal & Billing in the next window that appears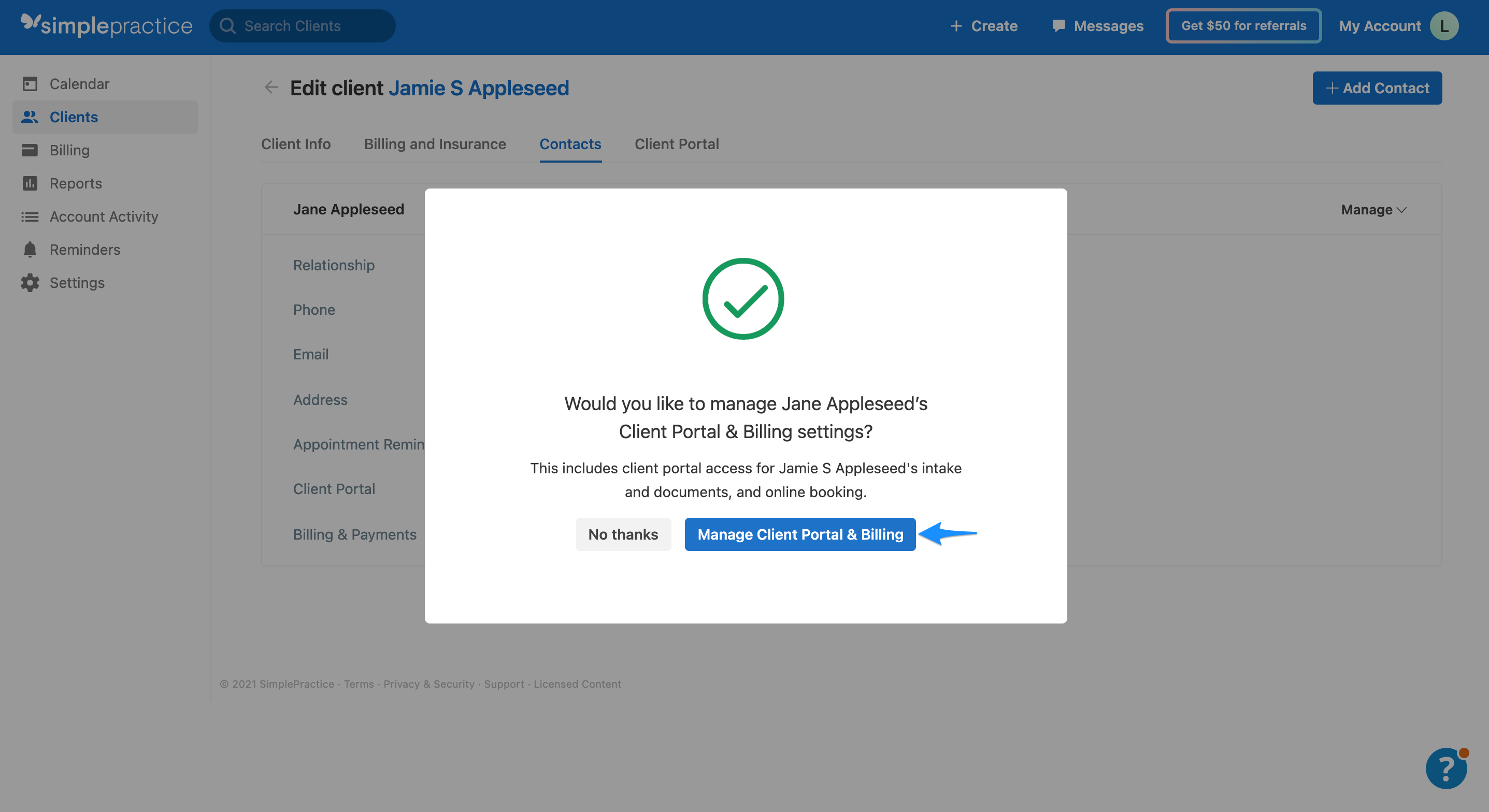 Select Responsible for billing so billing documents list the contact as the responsible party
Select Allow Client Portal access to invite the contact to the Client Portal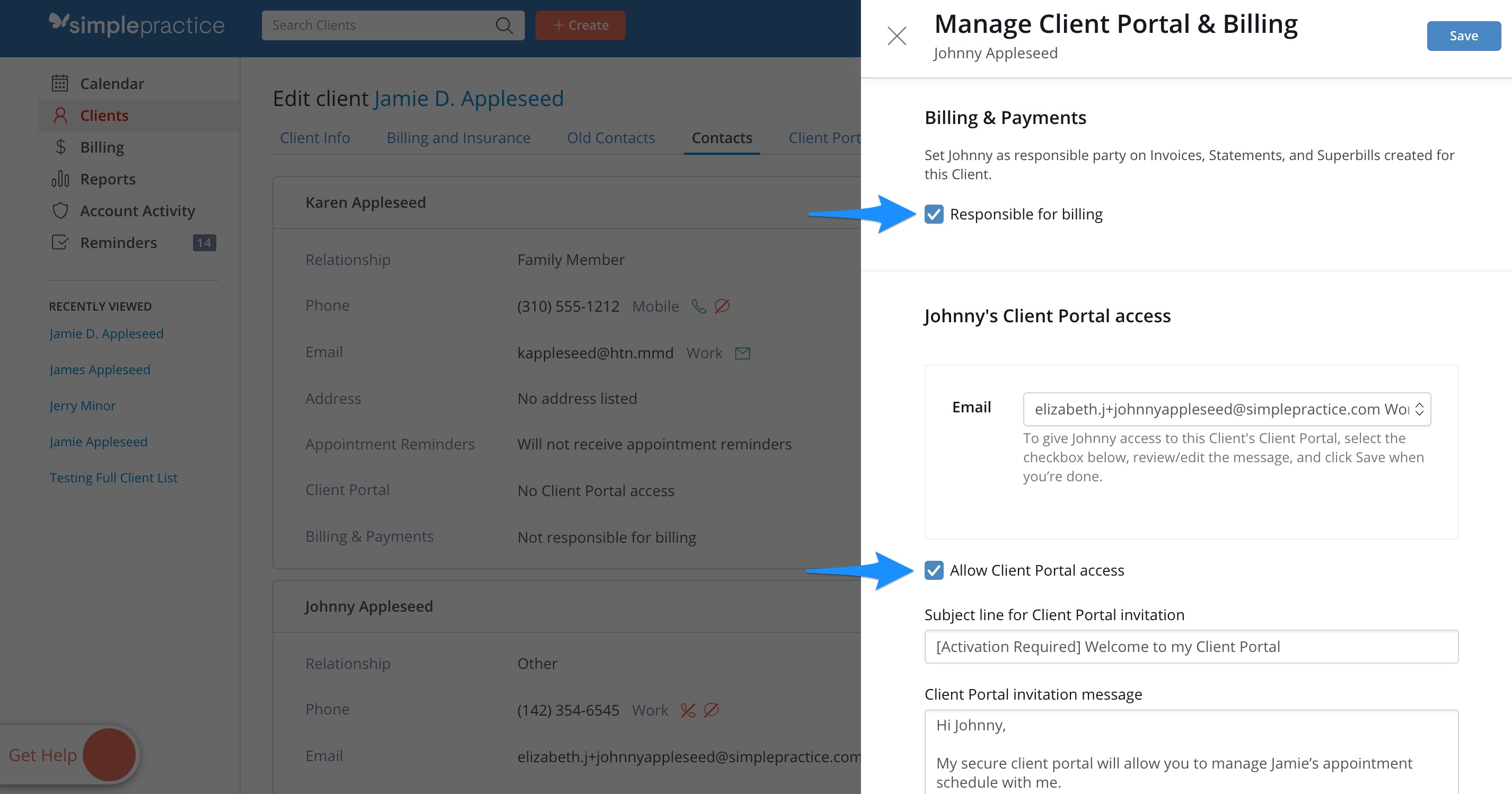 Click Save
After you save, click Manage > Manage Client Portal & Billing and select what the third party will have access to in the Client Portal in the Allow access to section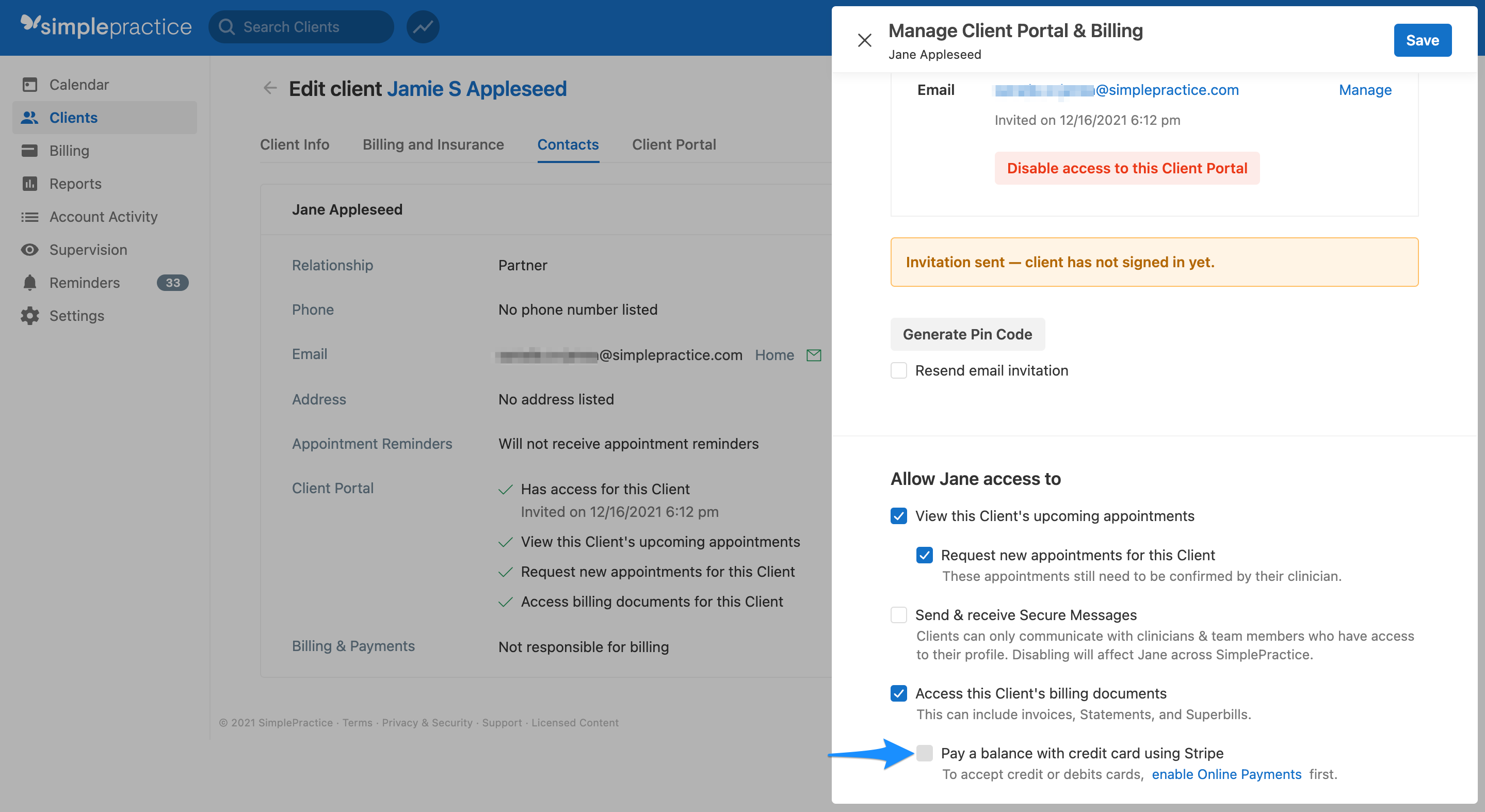 The contact will be able to log into the Client Portal and access different things based on the selections you made.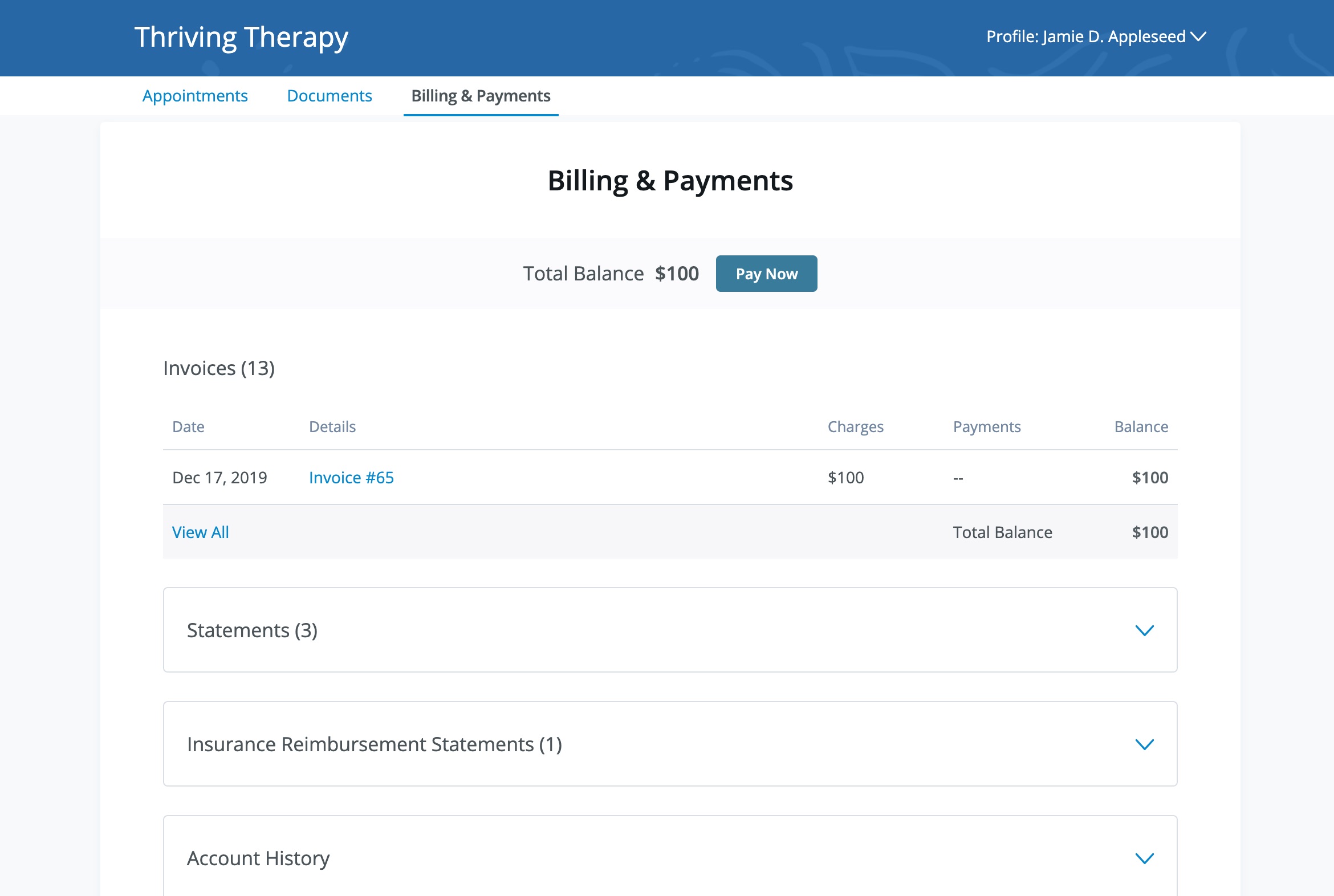 To make updates to a contact's information or Client Portal and billing settings in the future, navigate back to the client's Overview page > Edit > Contacts tab and click Manage > Manage Client Portal and Billing.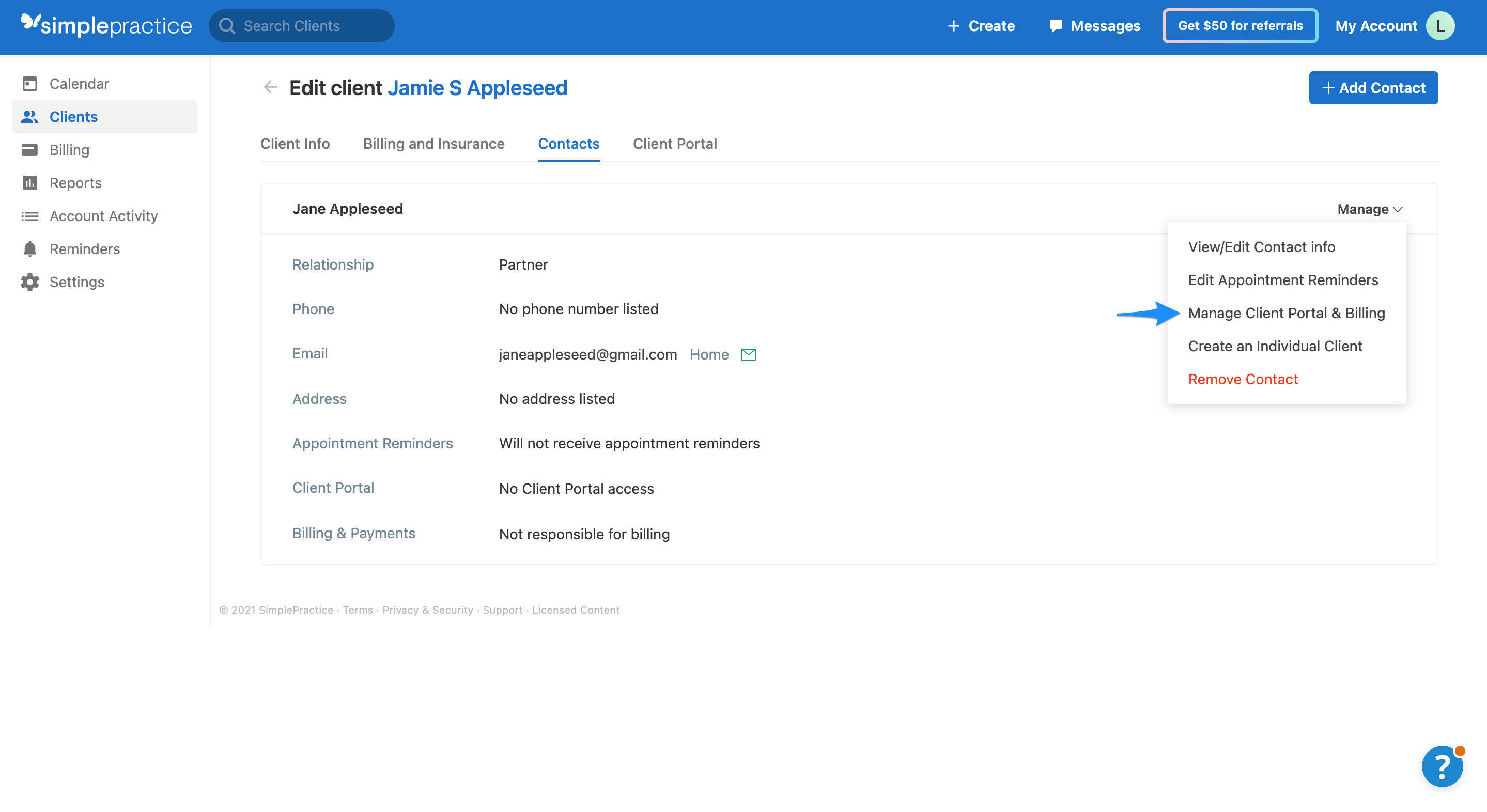 Note: You can also add existing contacts to multiple clients. See Enhanced Client Management for Minors to learn more about setting up minor clients, billing for minor clients, and setting up contacts.