If you need to make billing changes to a client's appointment after the appointment took place, this guide can show you how to do that. We'll cover how to:
Note: In SimplePractice, an appointment's billing type can either be Self-Pay or Insurance, depending on how the appointment is paid. If an appointment is set to Self-Pay, the client will be responsible for the full appointment fee. If the appointment is set to Insurance, then client will be responsible for a portion of the appointment fee (such as their copay amount), and their insurance payer will be responsible for the remainder of the fee.
---
Change the billing type (Self-Pay or Insurance) for individual appointments
Navigate to the client's Billing page and delete any invoices and superbills associated with the appointment you want to edit
Hover your cursor over the appointment and click the Edit button that appears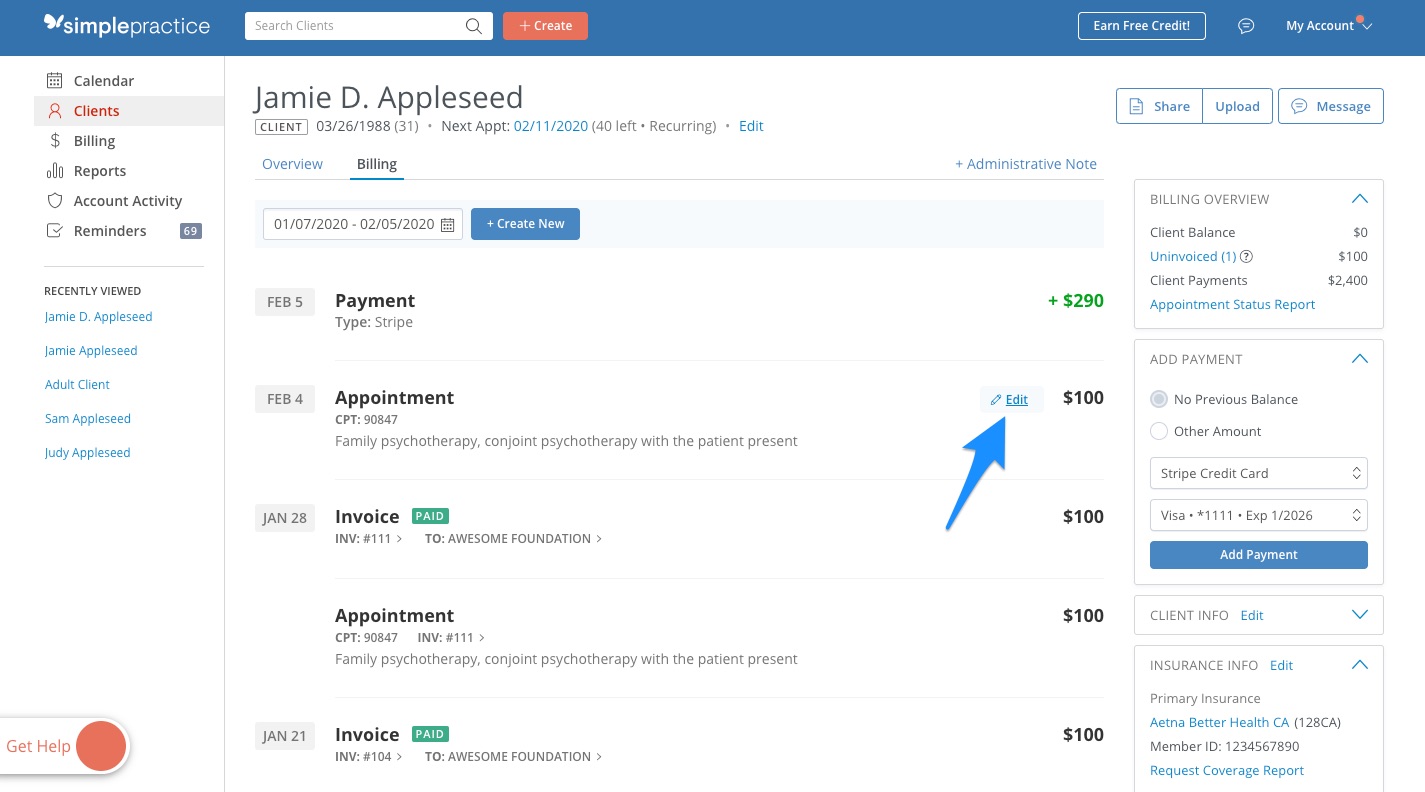 Note: If a superbill is attached to an appointment, you won't be able to edit the appointment until the superbill is deleted.
Select the billing type you want to change the appointment to in the dropdown (Self-Pay or Insurance)
Click Save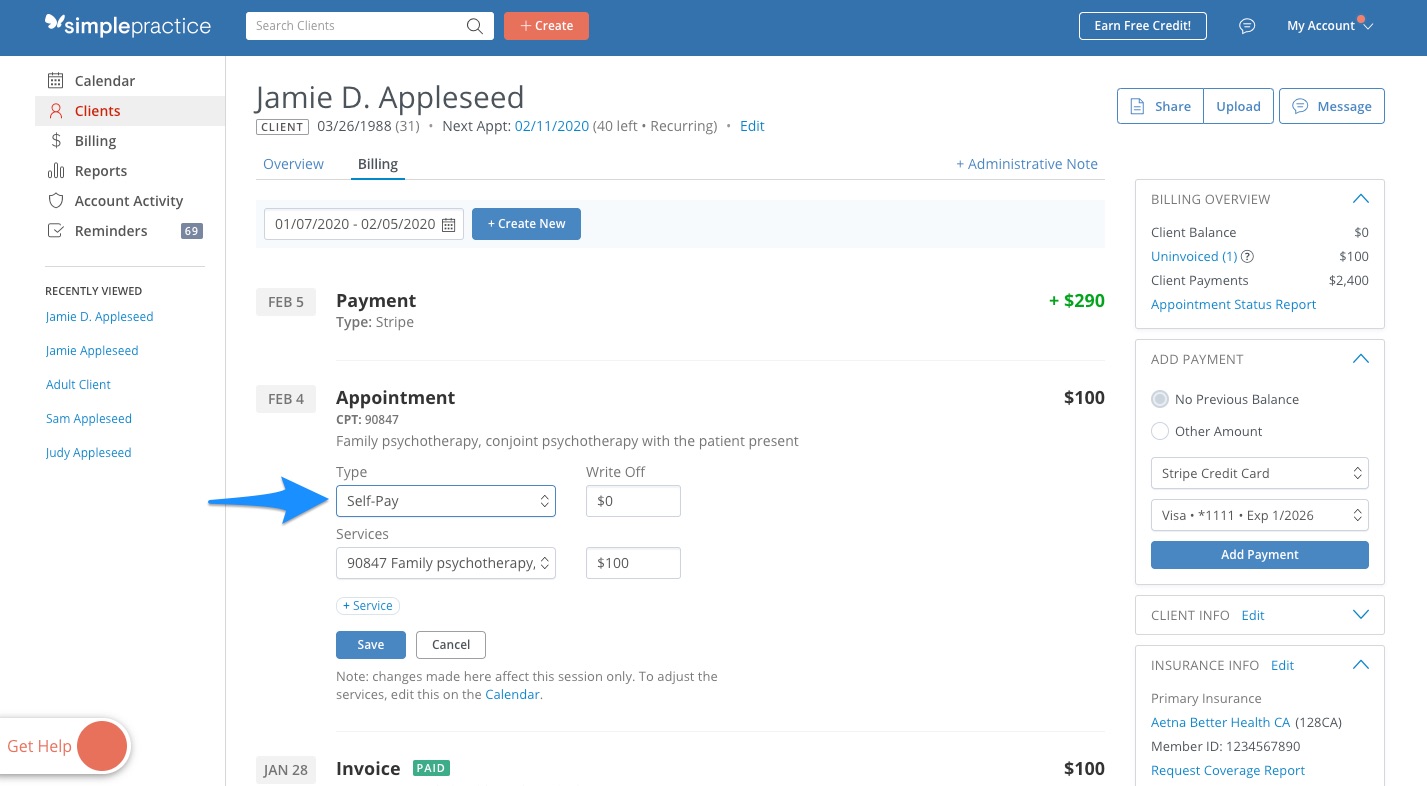 ---
Change the service code for individual appointments
Navigate to the client's Billing page and delete any invoices and superbills associated with the appointment you want to edit
Hover your cursor over the appointment and click the Edit button that appears
Select the service code you want to change the appointment to in the dropdown
Click Save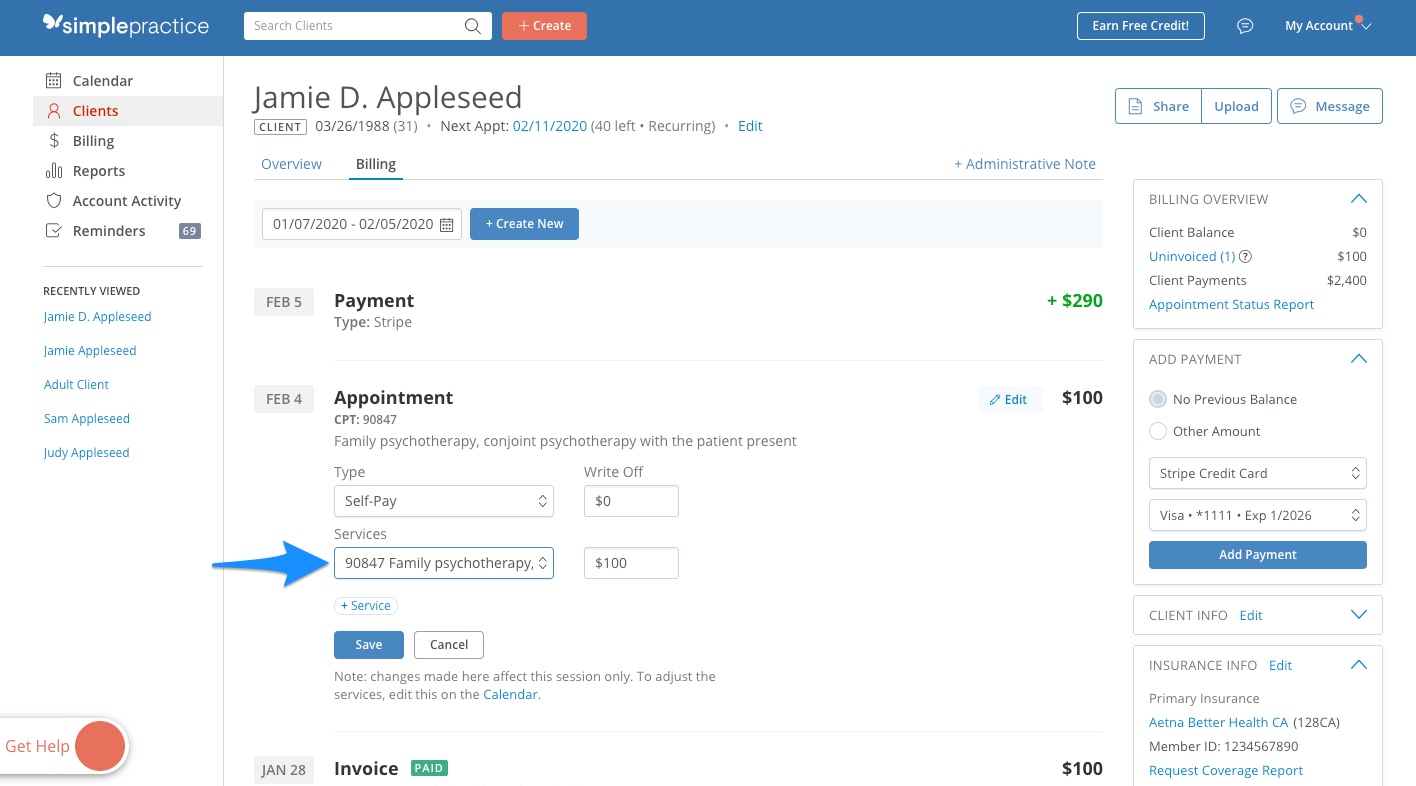 ---
Change the fee for individual appointments
Navigate to the client's Billing page and delete any invoices and superbills associated with the appointment you want to edit
Hover your cursor over the appointment and click the Edit button that appears
Select the appropriate billing type (Self-Pay or Insurance)

If Self-Pay is selected, enter the new appointment fee in the field next to the service code and/or enter a Write Off if there is one
If Insurance is selected, enter the new appointment fee in the field next to the service code and/or a new Client owes amount

Click Save
Create a new invoice for the appointment to reflect the change you made