You can manage your subscription plan, update your credit card information, add or remove Telehealth, and access your subscription invoices by navigating to Settings > Subscription Information.
In this guide, we'll cover:
Note: For more information about selecting a subscription plan, see Which subscription plan is right for me? and SimplePractice pricing & subscription FAQs.
---
Editing or canceling your subscription plan
To update or cancel your monthly subscription plan: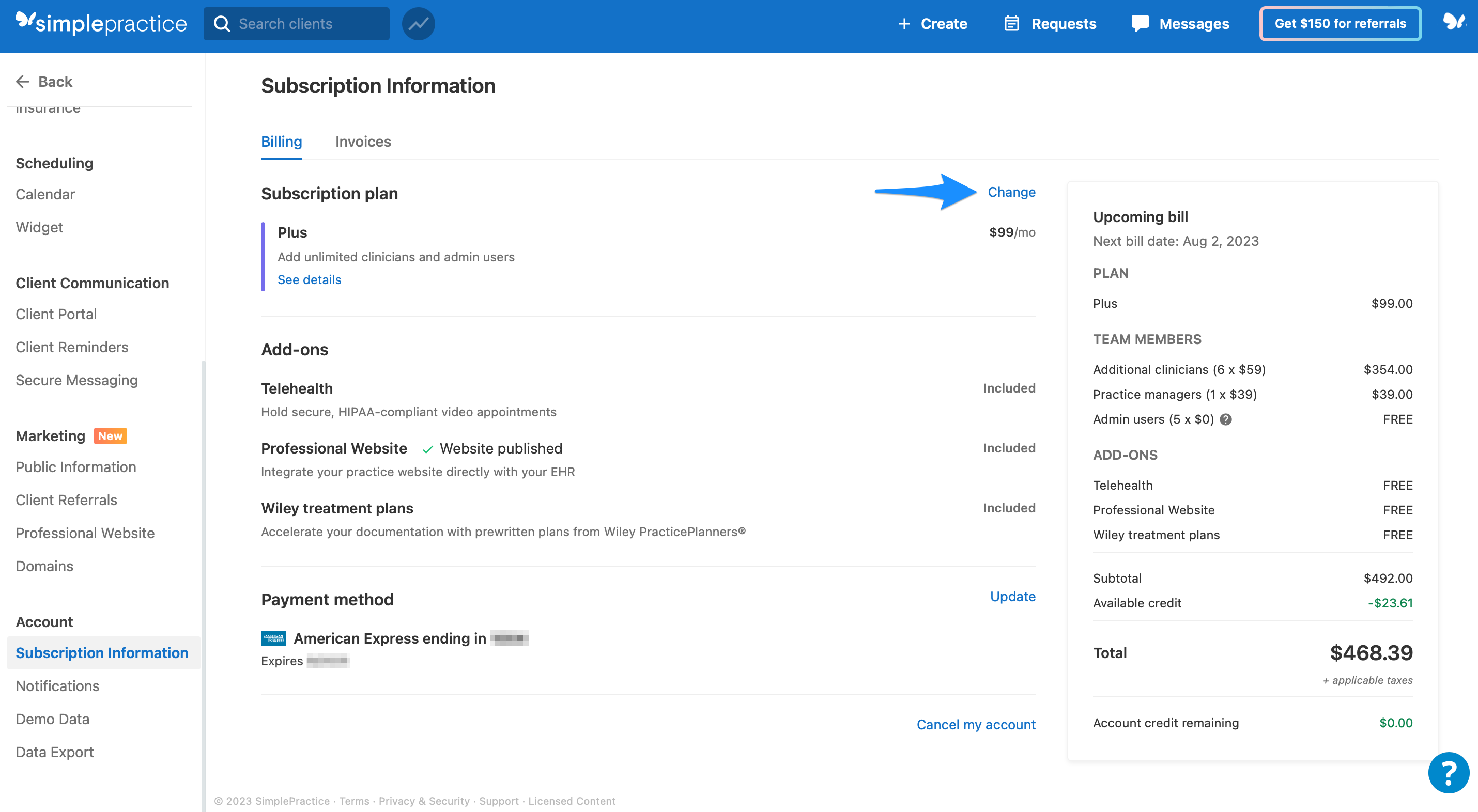 If you want to cancel your account:
First,

export your data

to keep your client data after leaving SimplePractice

Make sure you have your data export saved and accessible

before

you cancel your SimplePractice account

Navigate to

Settings >

Subscription Information
Click

Cancel my account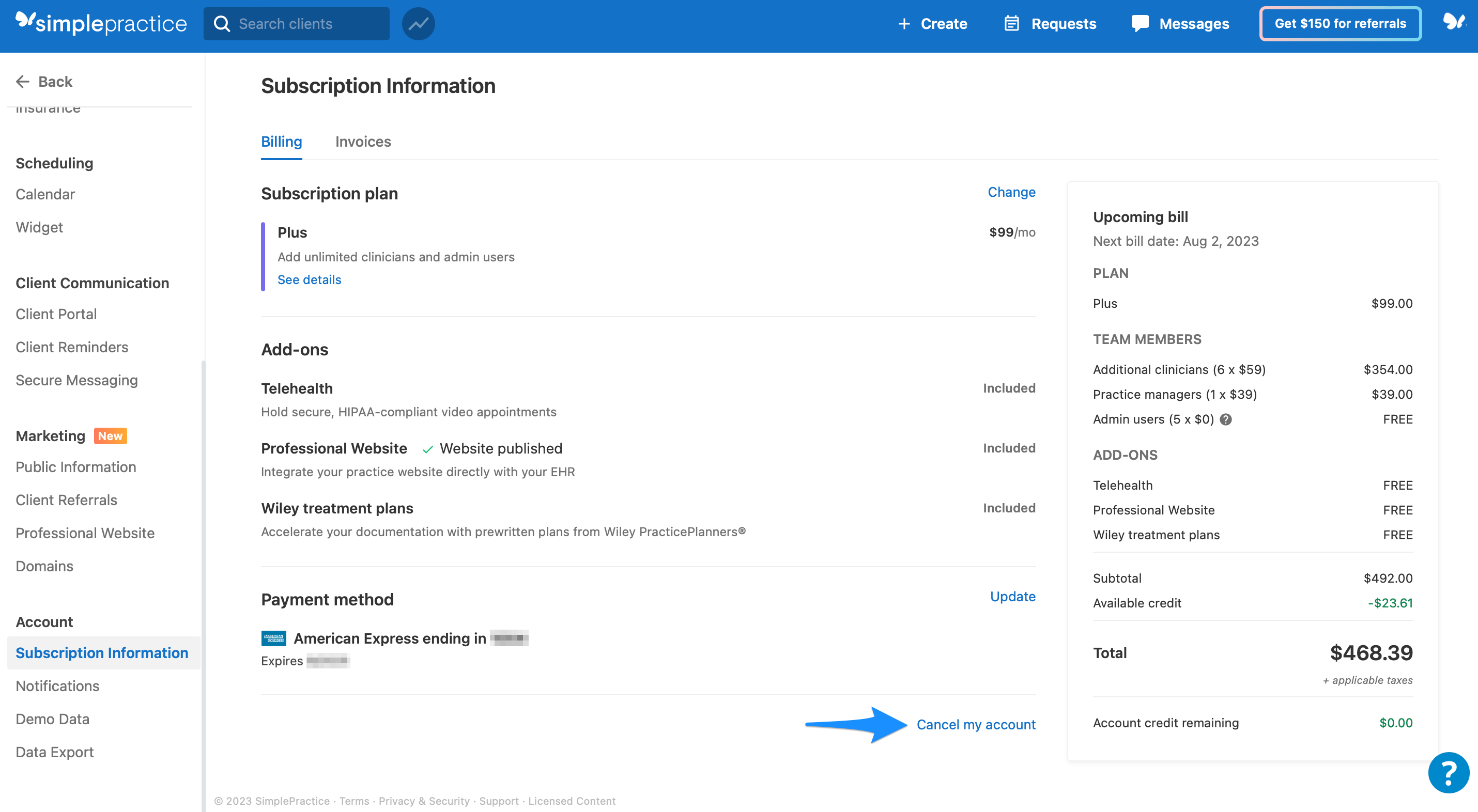 Note: For additional information, see Canceling your account.
---
Updating your credit card information
To update the credit card on file for your SimplePractice subscription: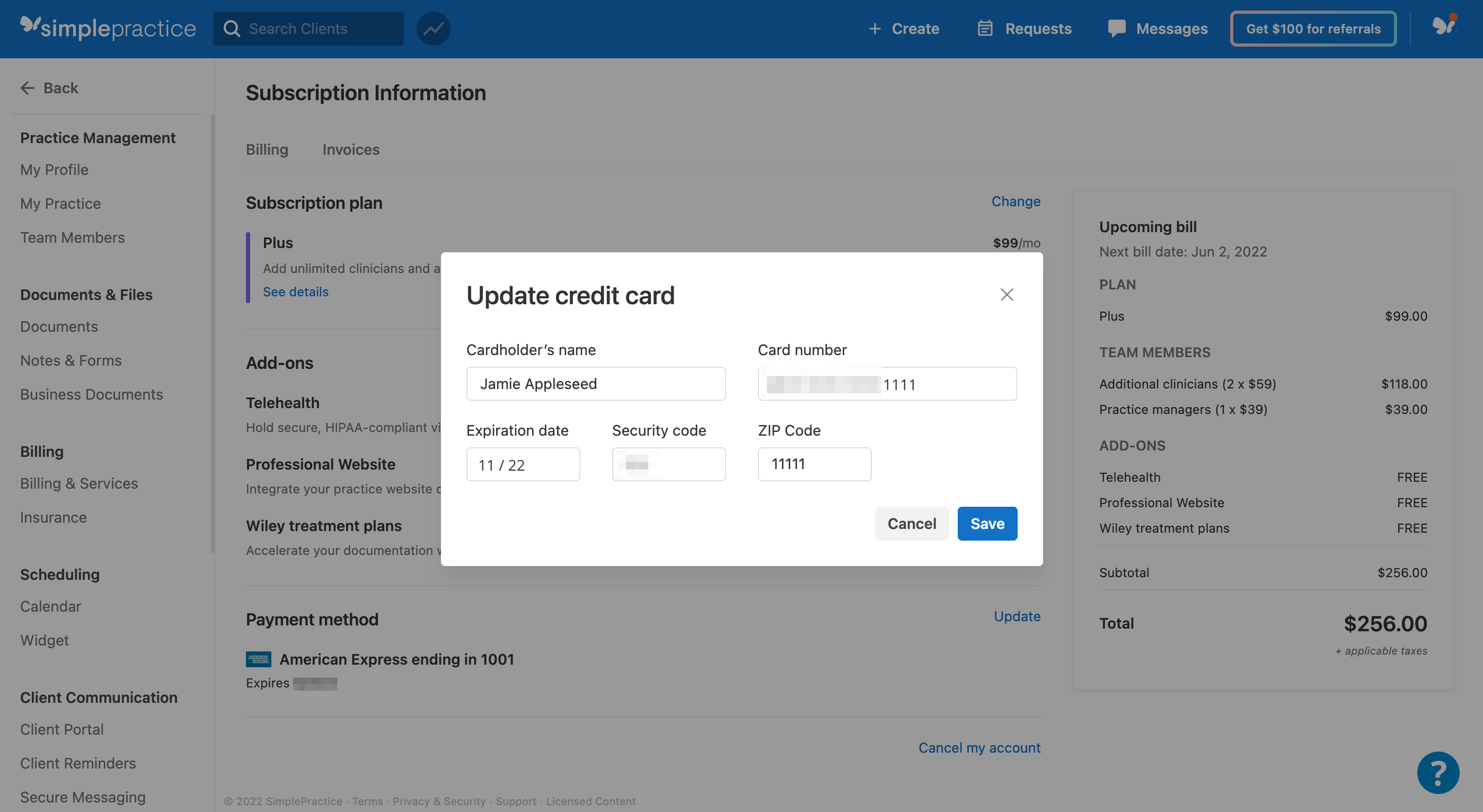 Update your credit card information

Click

Save
Note: SimplePractice accepts Visa, Mastercard, American Express, Discover, JCB, and Diner's Club cards for subscription fees.
---
Enabling or disabling Telehealth for your account
Telehealth is included on the Essential and Plus plans at no additional cost. If you're on the Starter plan and would like to enable Telehealth for $15/month, you can choose it as an add-on. To do this: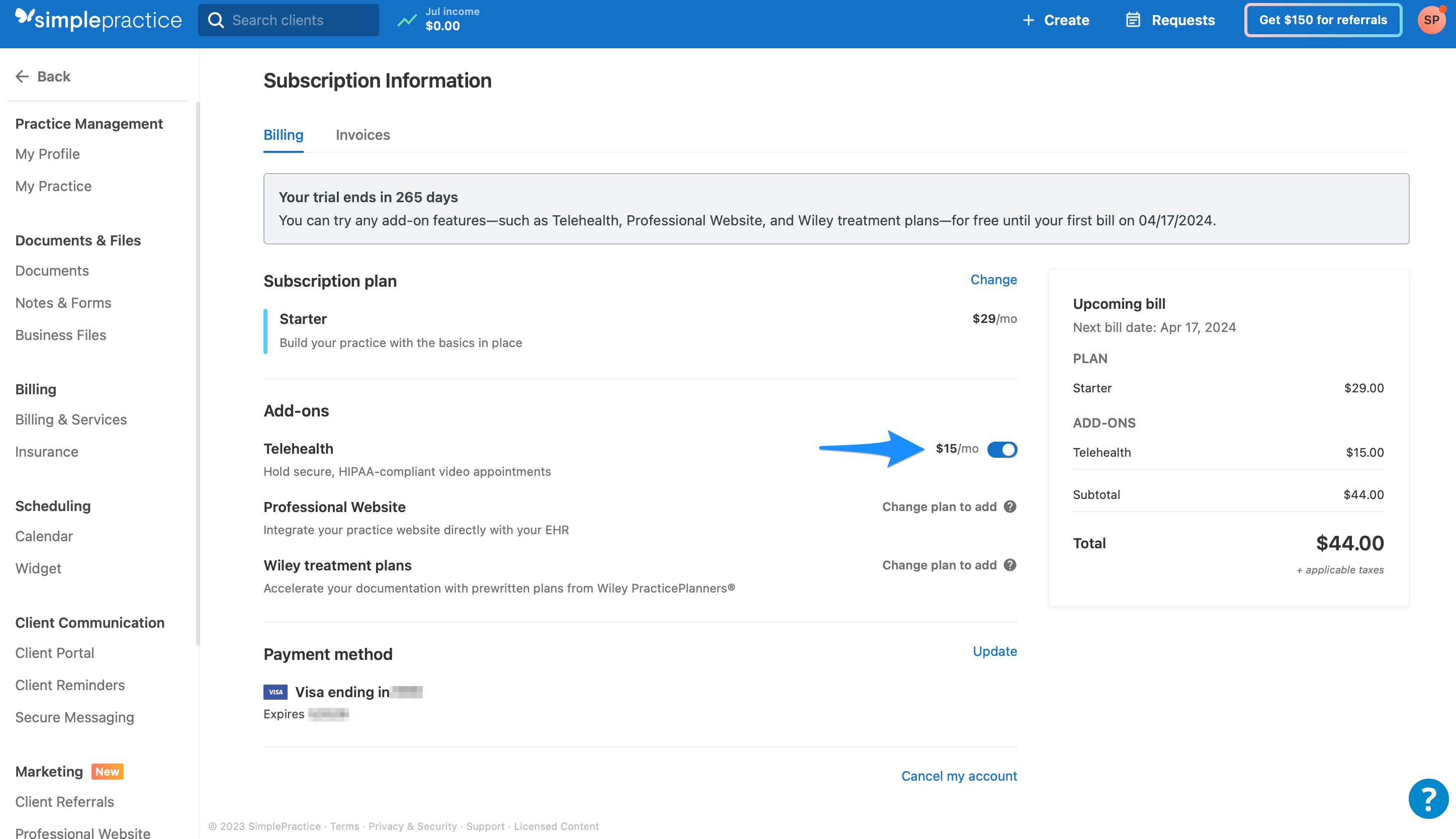 Note: Enabling the Telehealth add-on will charge you an additional $15/month. Your next monthly billing cycle will reflect this change.
To disable Telehealth, toggle the feature off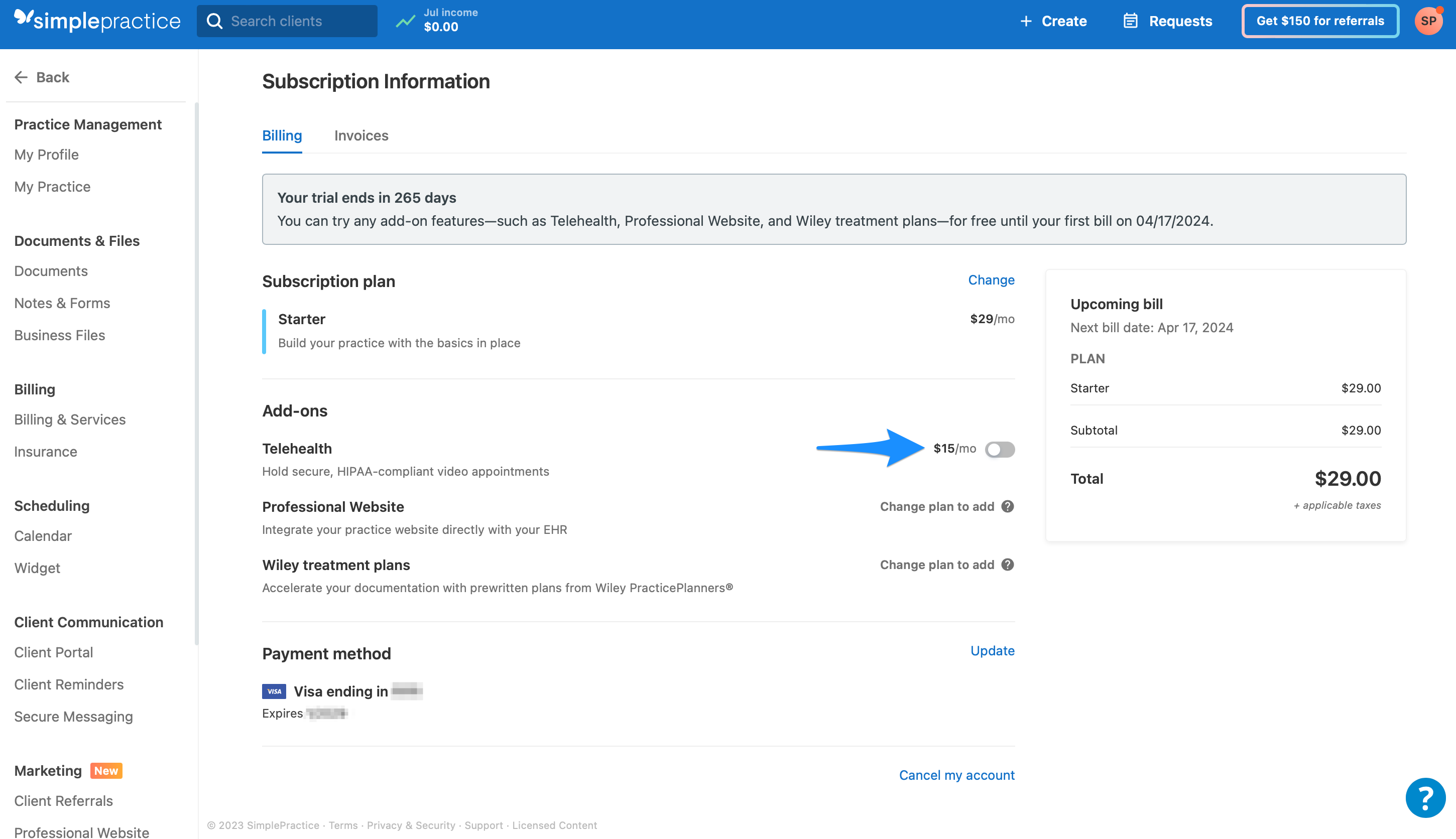 Note:
To learn more,
see
Getting started with Telehealth
.
---
Viewing your SimplePractice invoices
To access your subscription invoices: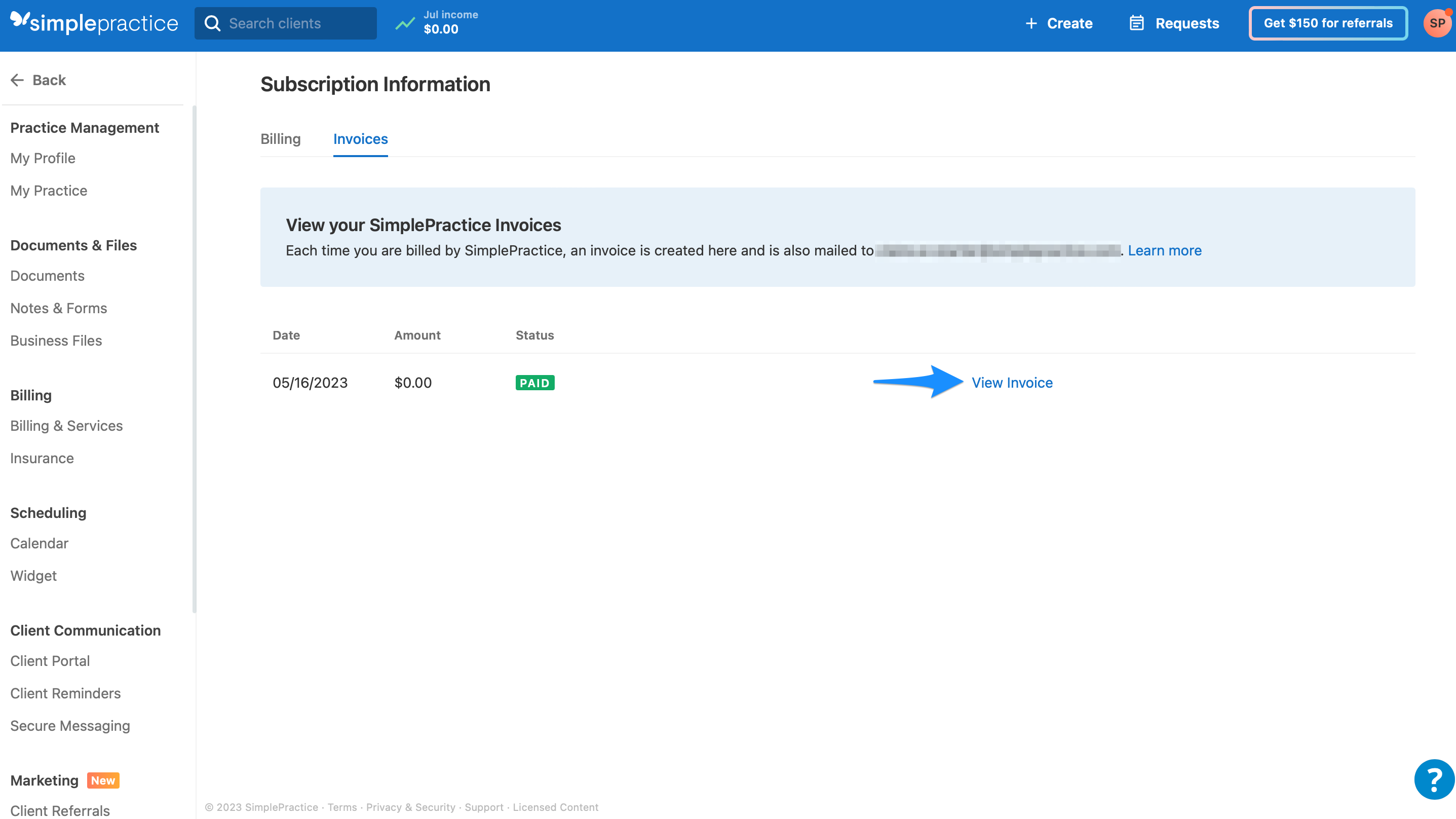 Invoices display the details and description of what you were charged for. You can print or download an invoice by clicking the printer or download icon in the upper right corner.