You can manage your SimplePractice subscription billing any time at Settings > Subscription Information. In this guide, we'll walk through:
Note: Please see Which subscription plan is right for me? for more information about selecting a new subscription plan, and refer to SimplePractice pricing & subscription FAQs to find answers to some frequently asked questions.
---
Editing or canceling your Subscription Plan
You can change your monthly Subscription Plan at Settings > Subscription Information and clicking Change Plan.
To update the card on file for subscription charges, click Edit Payment Info: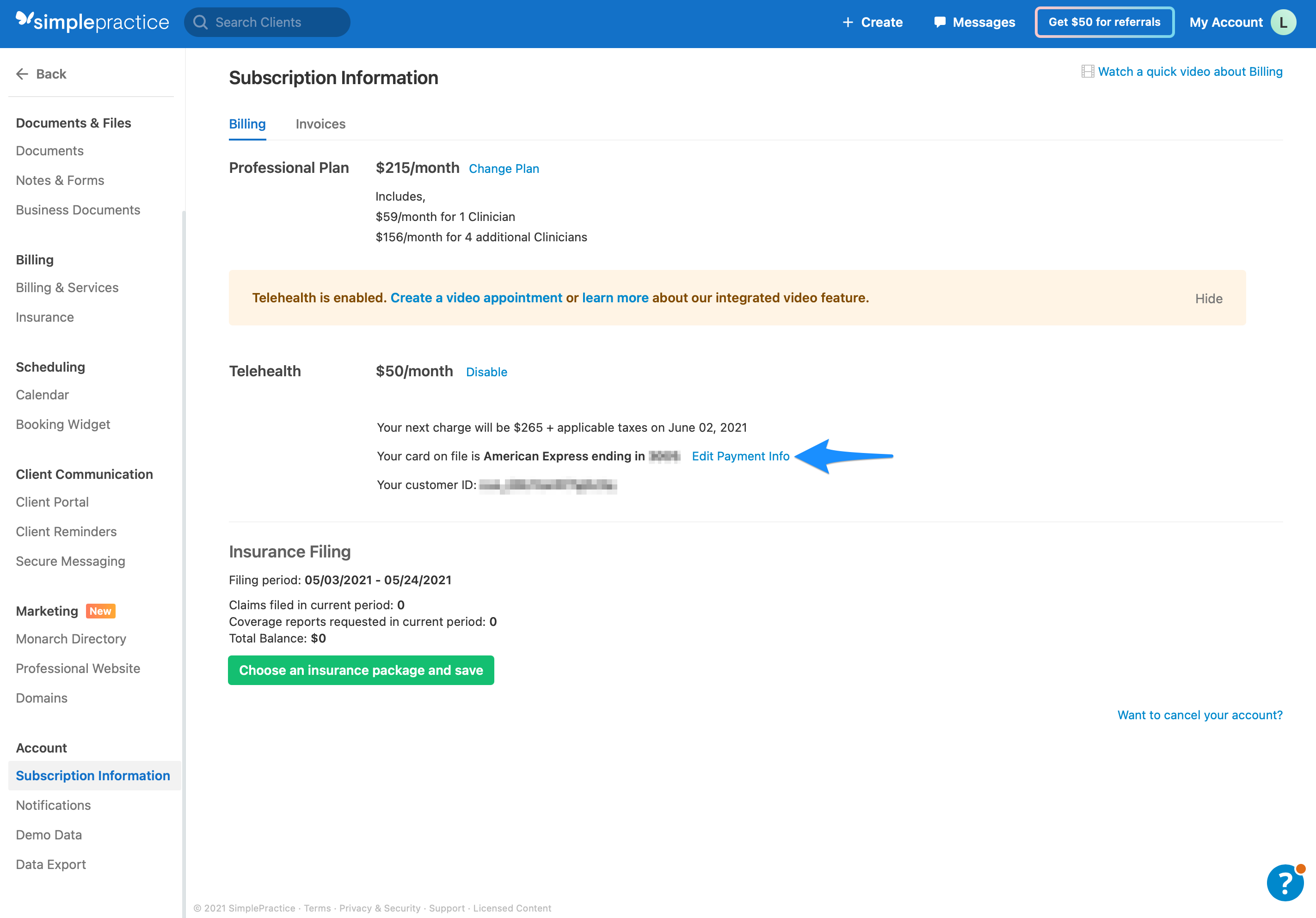 Note: SimplePractice accepts Visa, Mastercard, American Express, Discover, JCB, and Diner's Club cards for subscription fees.
If you need to cancel your account, you can follow these steps:
Export your data

to keep your records after leaving SimplePractice. Make sure you have your data export saved and accessible before you cancel your SimplePractice account.

Navigate to

Settings > Subscription Information

and click

Want to cancel your account?
Note: See Cancelling your account to learn more about this process. There isn't an option to suspend an account or put an account on hold due to the security measures we are required to observe.
---
Enabling or disabling Telehealth for your account
To enable Telehealth, navigate to Settings > Subscription Information and click Get Started.
To disable Telehealth, click Disable.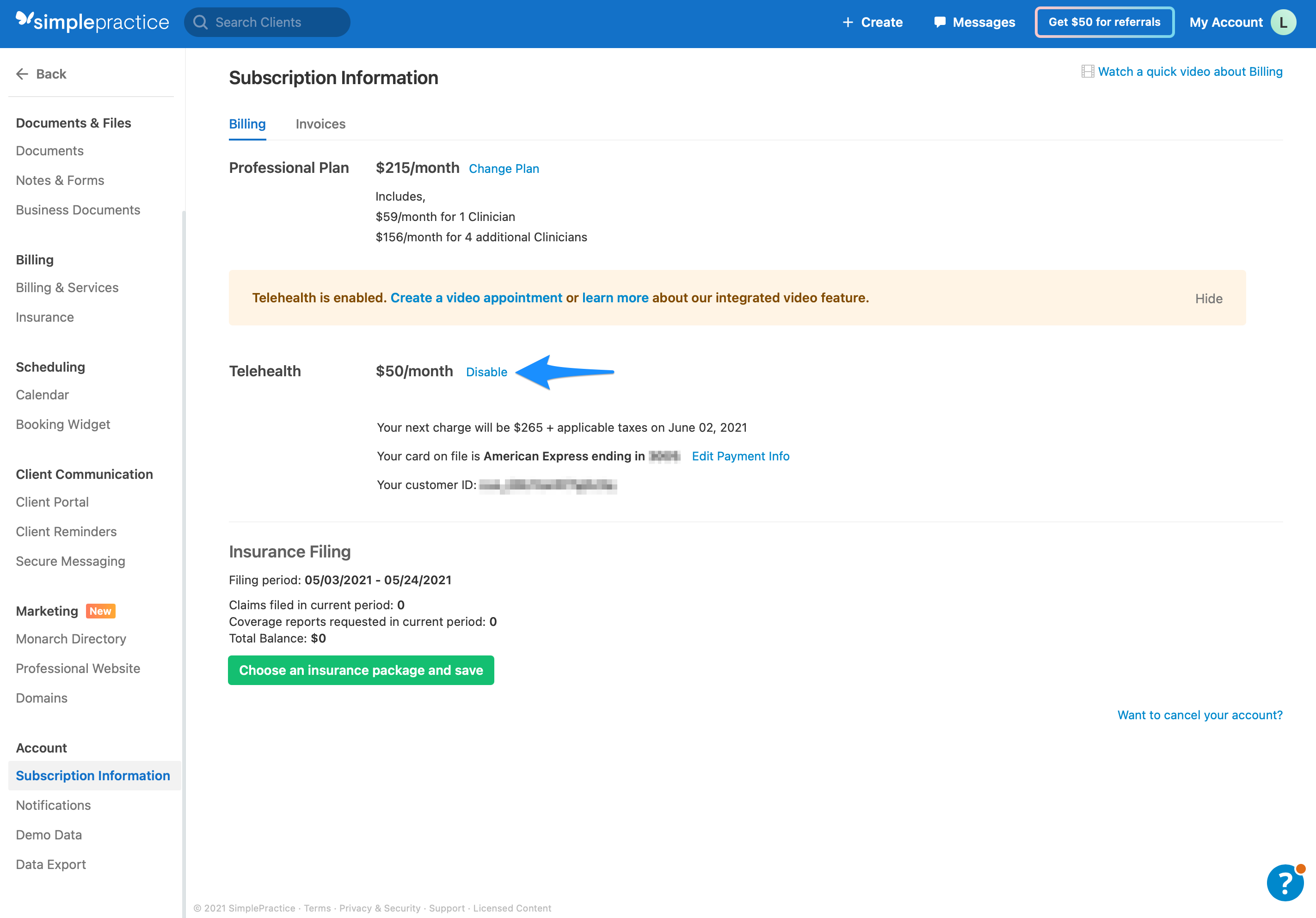 Note: See Getting started with Telehealth to learn more.
---
Viewing your SimplePractice invoices
To access your subscription invoices, navigate to Settings > Subscription Information > Invoices. From this page, you can view all of your subscription invoices from previous months. Click View Invoice to open a past invoice.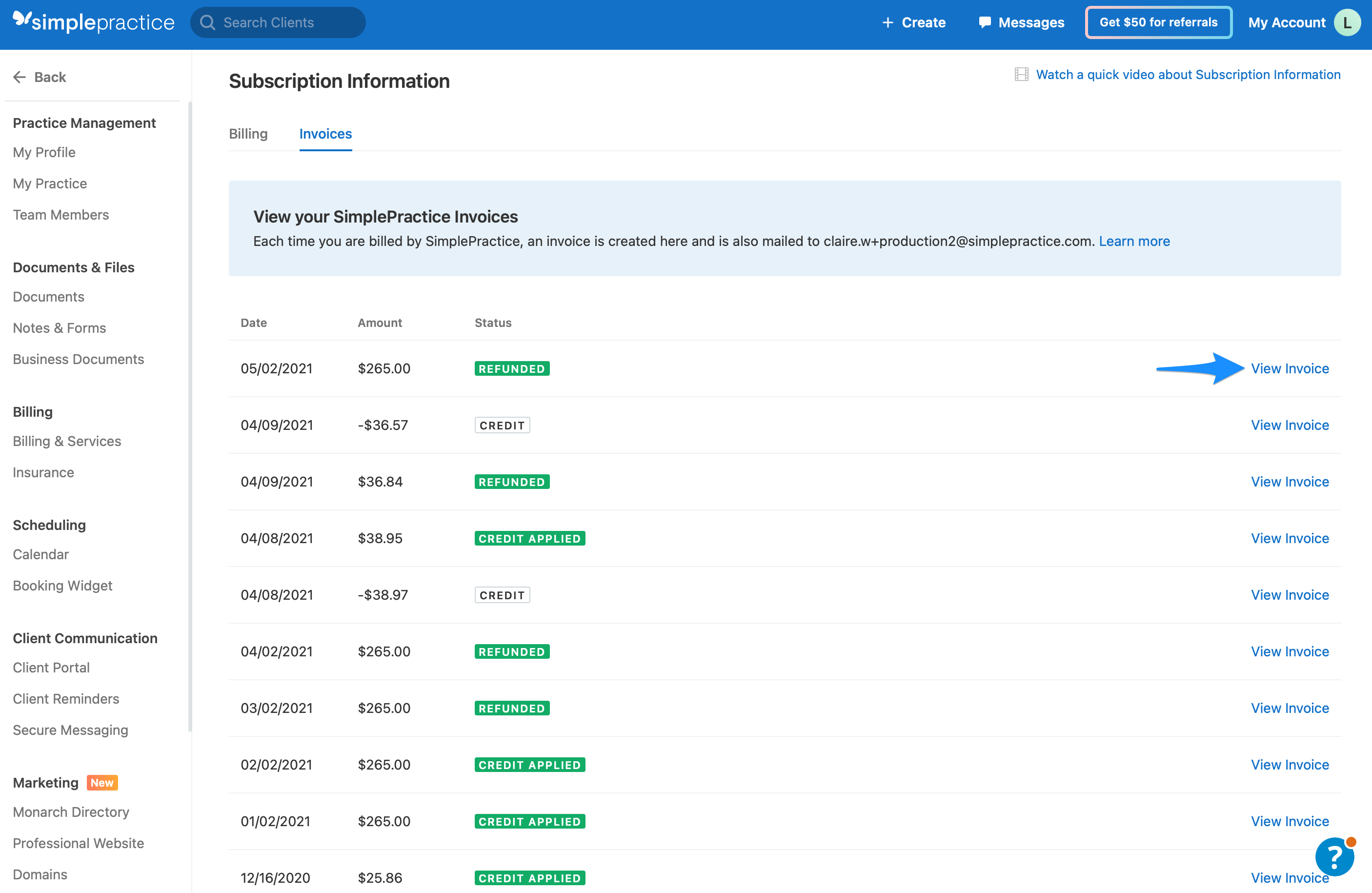 Invoices display the details of your charges, as well as a description of what you were charged for. You can download or print invoices by clicking the corresponding icons on the top-right corner of the invoice.