Note: This feature is only available on the Plus and Essential plans. See Which subscription plan is right for me? to learn more about the features included in each plan.
You can add your practice logo in your settings and choose to display it on invoices, statements, consent documents, and intake questionnaires. Your practice logo must be a .jpg or .png image, under 10 MB, and at least 200 pixels height x 300 pixels width to be uploaded and displayed properly on your documents.
Navigate to Settings > My Practice
Drag and drop your logo into the image box, or upload your file in the image box under Practice Logo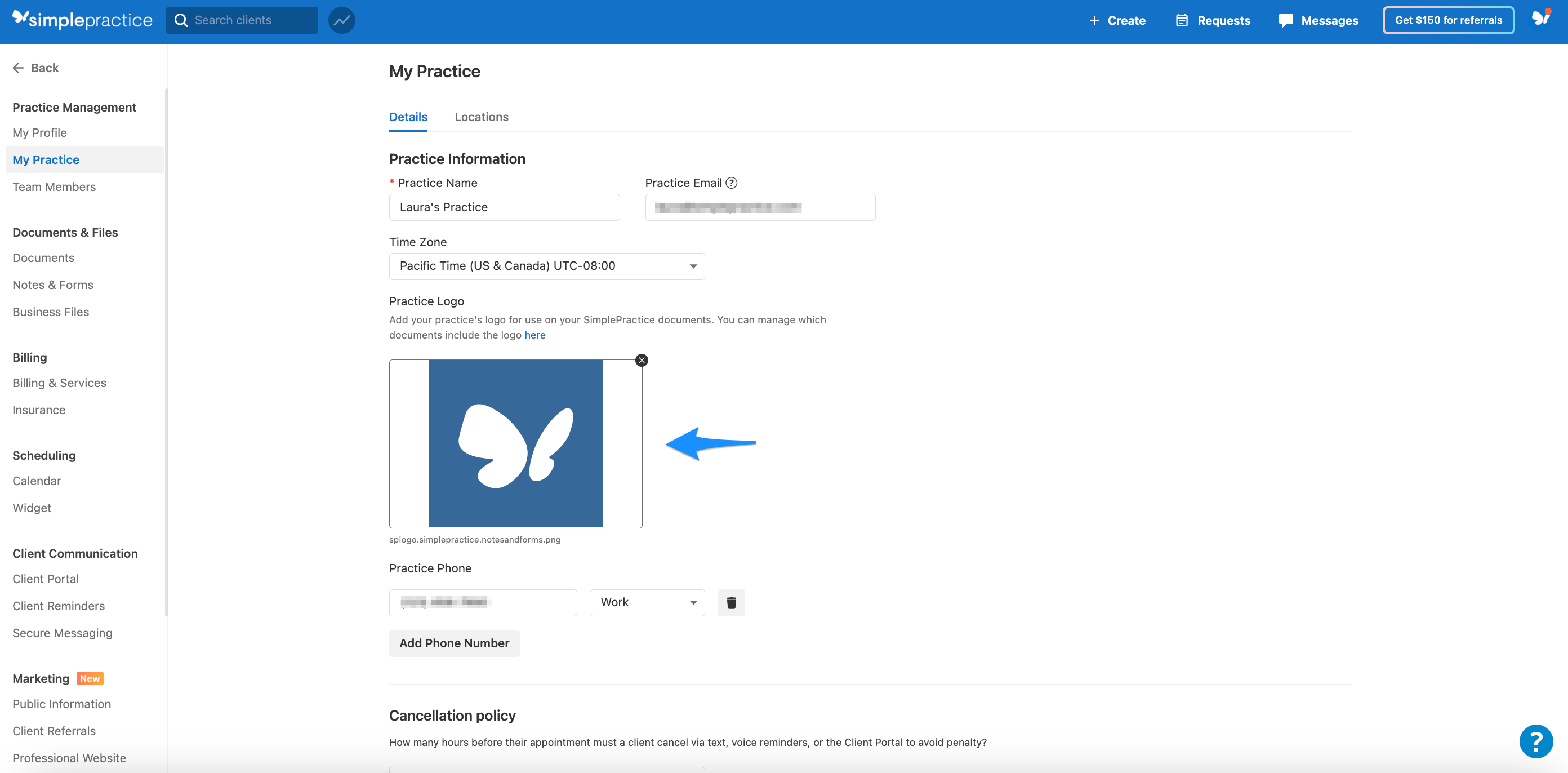 Select your logo from your computer

You can only use JPEG (.jpg) of PNG (.png) logo files
Once you've uploaded a logo, you can select which documents you want them to appear on, click Here: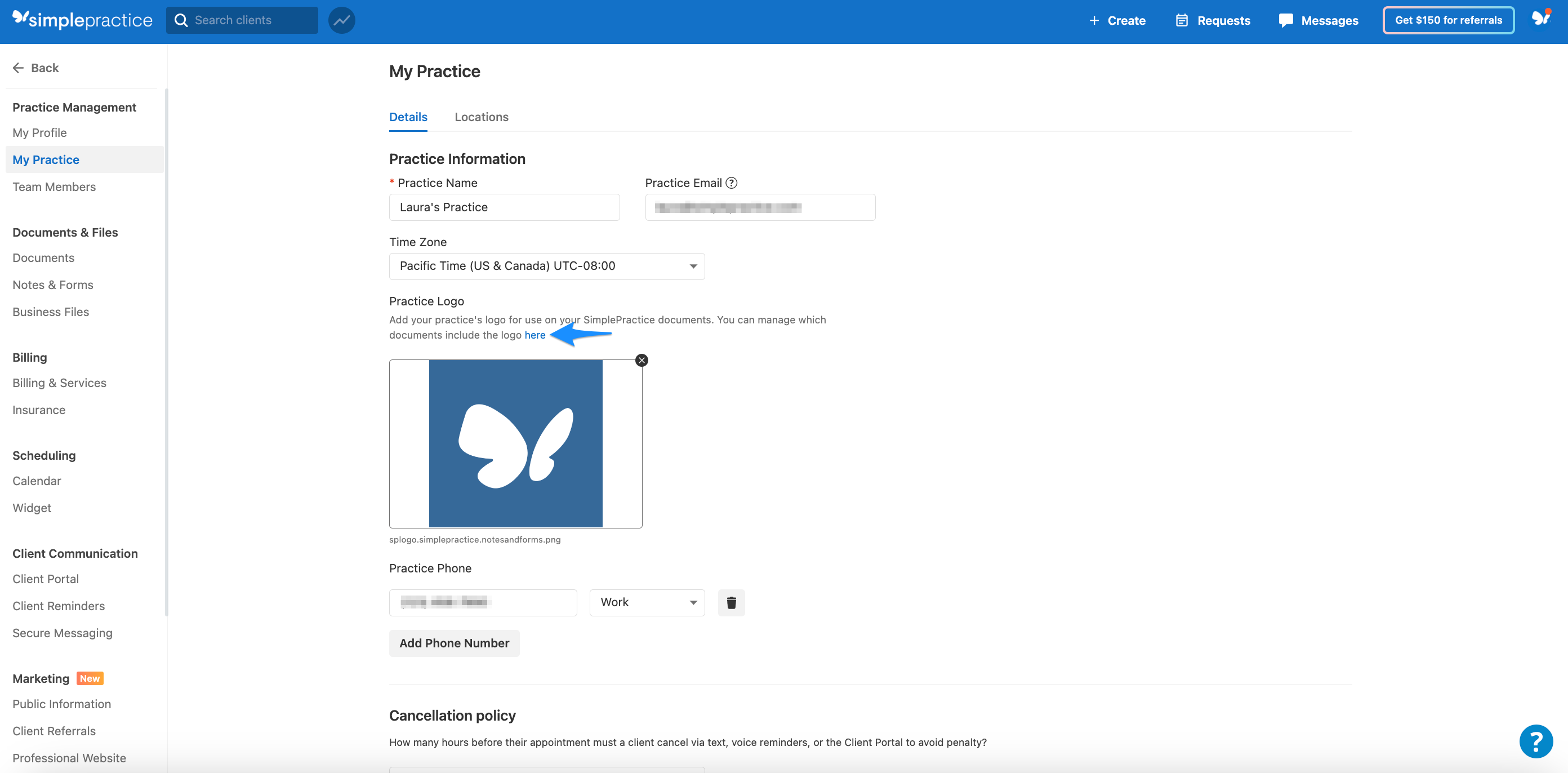 Your logo will only appear on printable versions of documents. It will not appear in the draft or unsigned versions.
For consent documents and intake questionnaires, your logo will only appear after the client completes and submits the document through the Client Portal. When you open the completed document from the client's Overview page or your client opens the completed document from their Client Portal, the logo will appear at the top.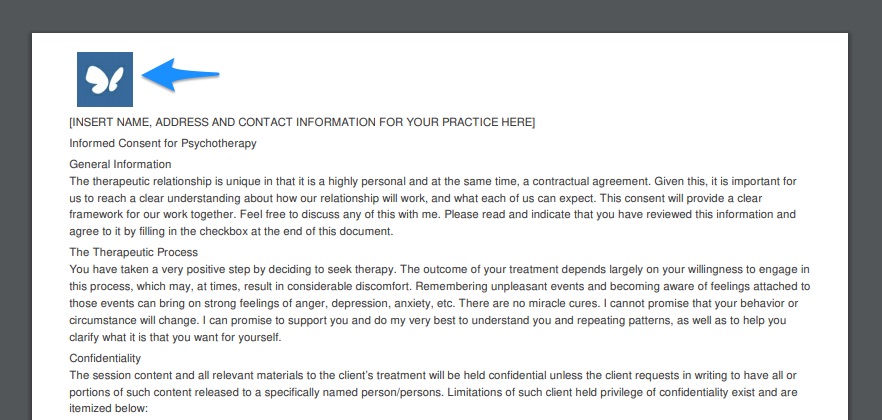 Likewise for progress notes, the logo will only appear at the top after you save the progress note and open the printable version of the document.