Note: Adding logos to your practice documents is available on the Professional Plan. Click here to learn more about our different plans.
You can add your logo to your billing documents including invoices and statements, or to your signable intake documents (like the Notice of Privacy Practices).
Go to My Account > Settings.
Click Documents.
Click Upload Logo to select your logo file. You can only use JPEG (.jpg) of PNG (.png) logo files.

Once you've uploaded a logo, you can select which documents you want them to appear on. By default, all documents show the logo.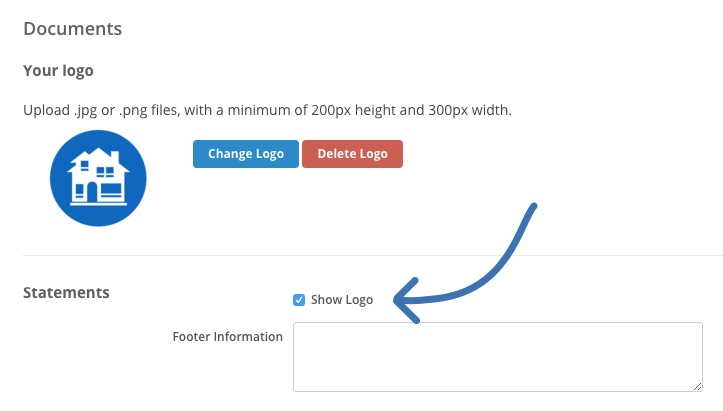 Note: If you add a logo to a document in Client Portal, that logo will not show up in the draft or signable version of the form (when the client clicks the "sign" checkbox). If the client chooses to later download it, then the logo will be in the upper-left corner