You can add a Discharge Summary to a client's chart at the end of treatment to detail a client's status. It may also be used for insurance reimbursement purposes.
How to add a Discharge Summary to a client's chart
Navigate to

My Account > Settings > Notes and Forms
Click + Create new Template > Select from Library
Locate the Discharge Summary Note template and click + Add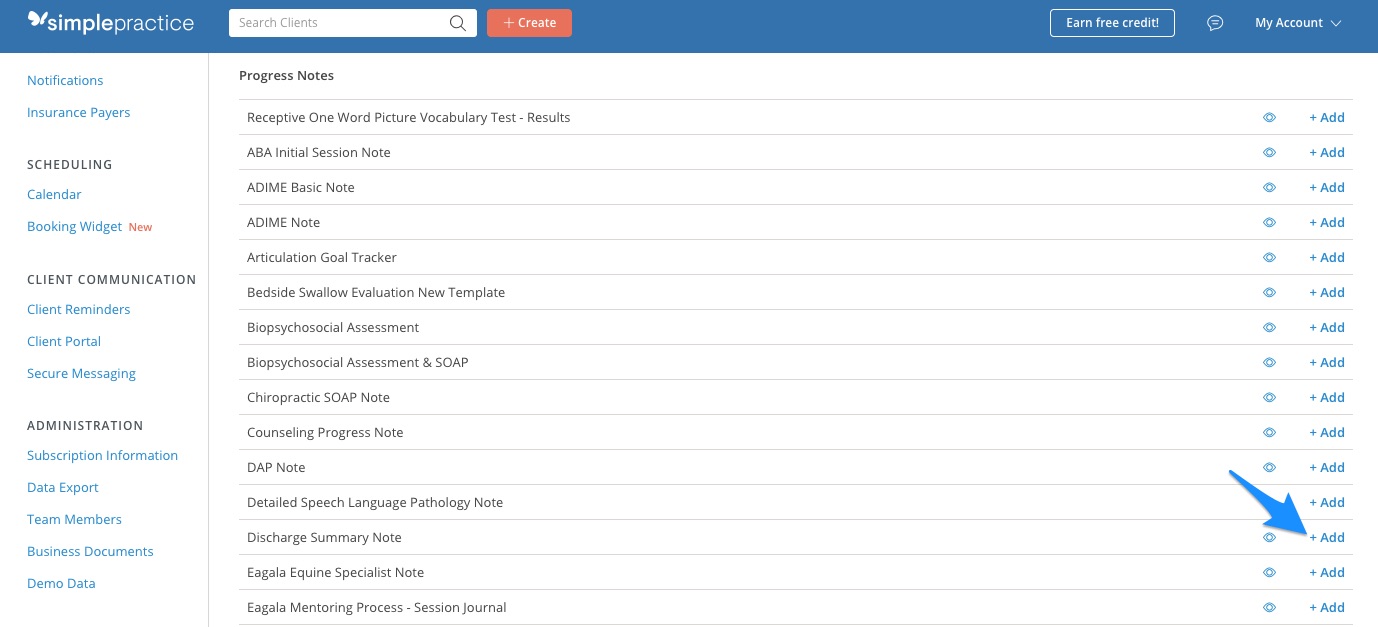 In the My Notes & Forms section, click the eye icon next to the Discharge Summary Note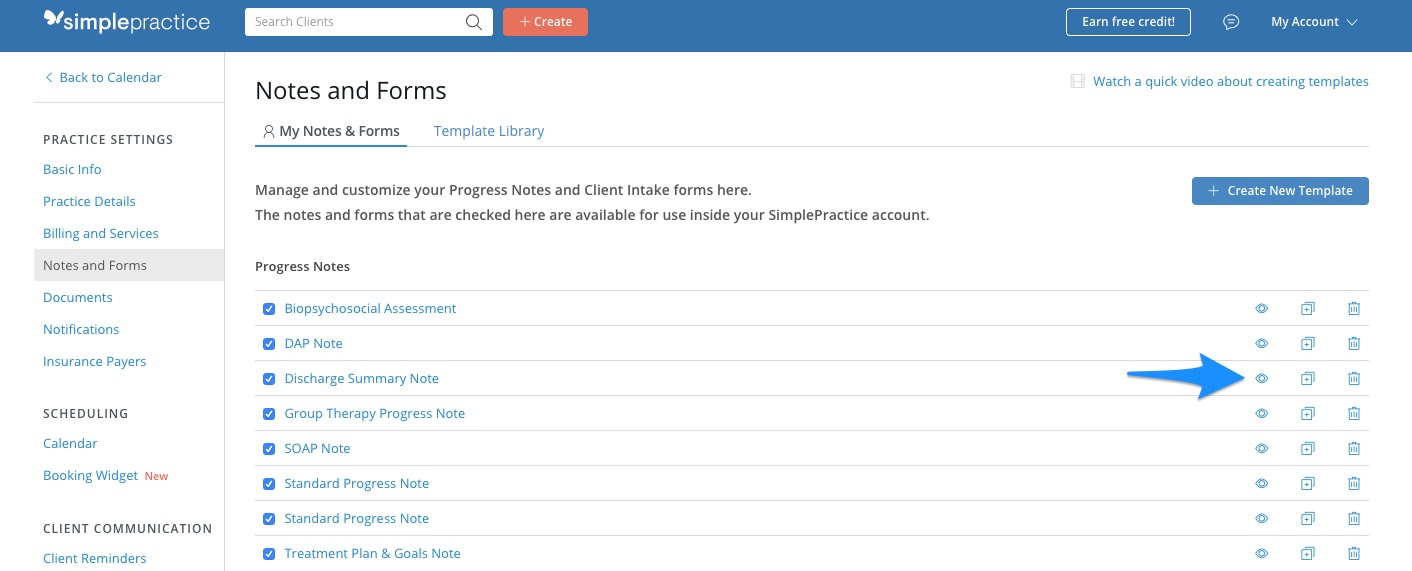 Fill out the fields in preview mode

Click Print when you're done to save the document as a PDF onto your computer or device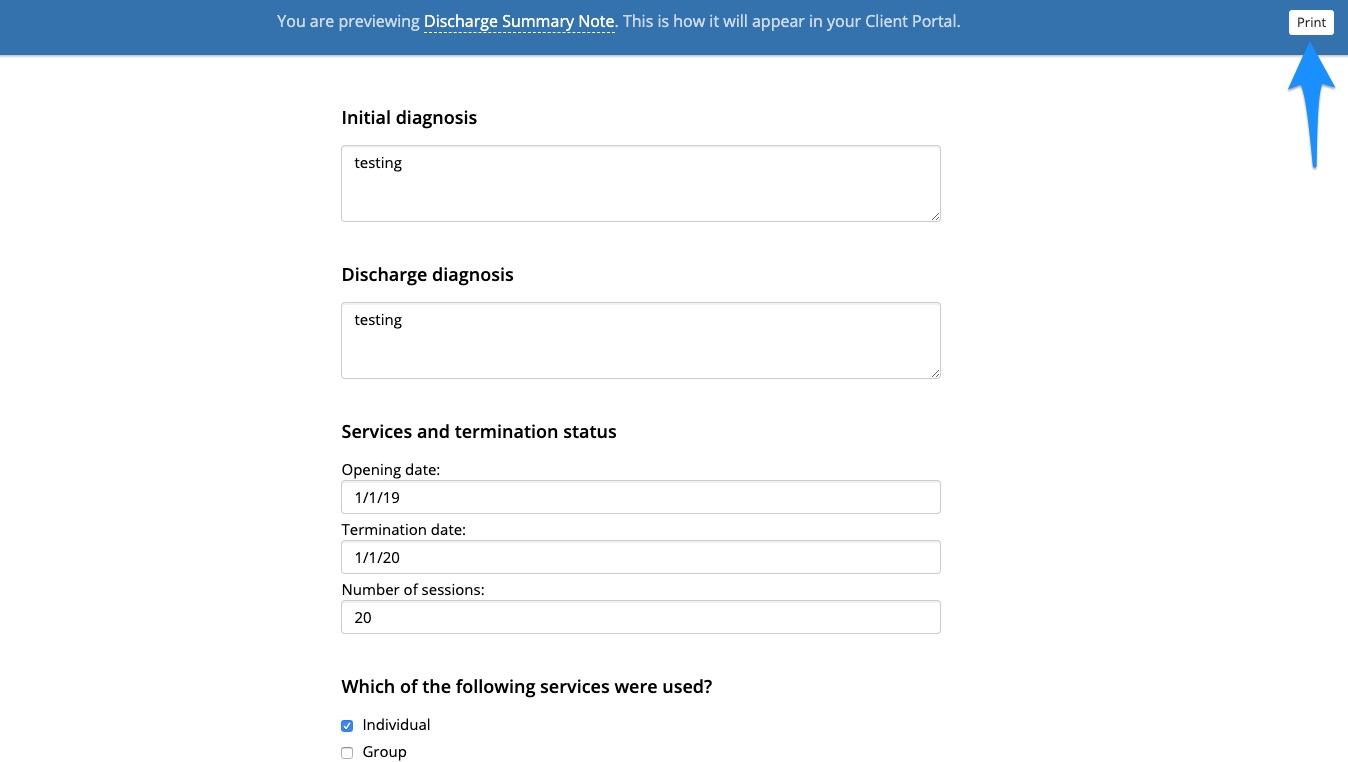 Navigate to your client's Overview page
Click Upload New in the Uploaded Files box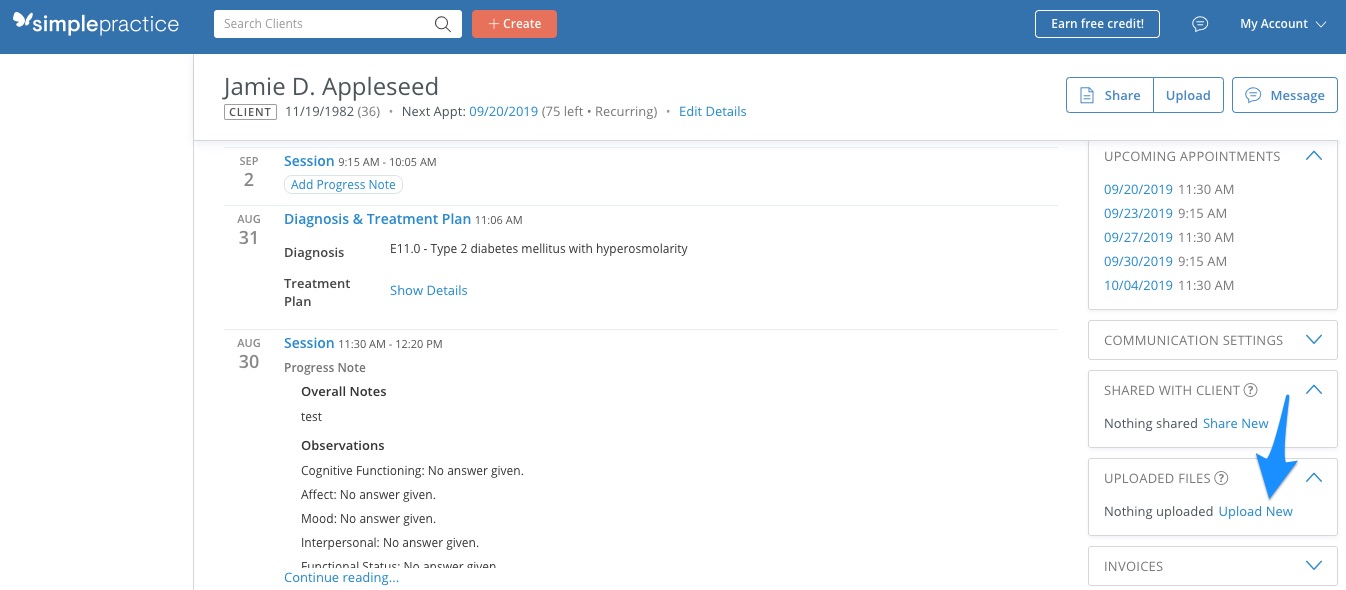 Note: To learn more about uploading and storing documents on your client's chart, see Storing client documents.
How to prevent text fields from cutting off your notes
If you fill out your template in preview mode and notice that that only part of your text is showing in the print view, you will need to manually adjust the field(s).
Locate the fields where your responses are cut off
Drag down the bottom right corner of the field to adjust the size of the text box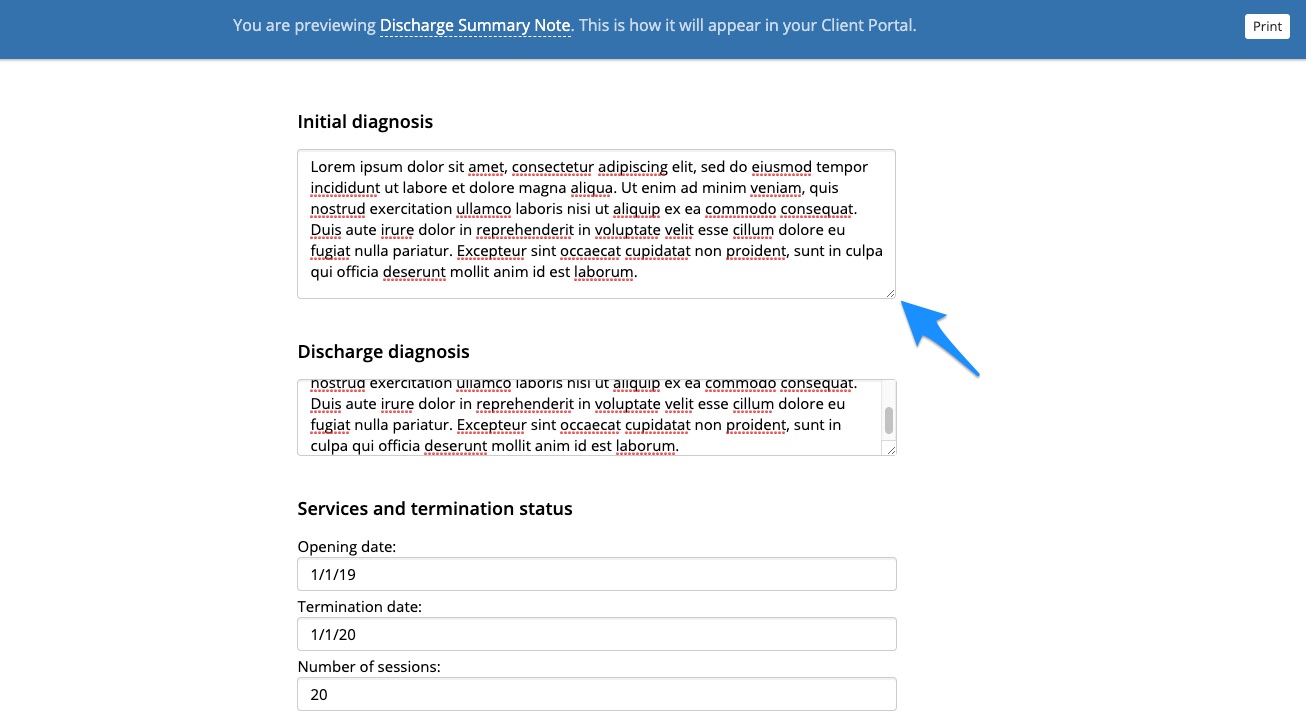 Click Print and save the document as a PDF
Note: The full version of the Template Library is only available with the Professional Plan. Learn more about SimplePractice's pricing and plans.

​​