Chart notes allow you the flexibility to note anything that you need relating to a particular client.
Some of the most common ways we see SP customers using this field is to record:
Notes from a client phone call, email, Secure Messaging conversation, or document
Comments about the client or appointment details
Vitals (height, weight, BMI, blood work, etc.)
Medication history
Facesheet information
You can create a chart note by navigating to the Client Overview Page, typing into Chart Note field, and saving the note.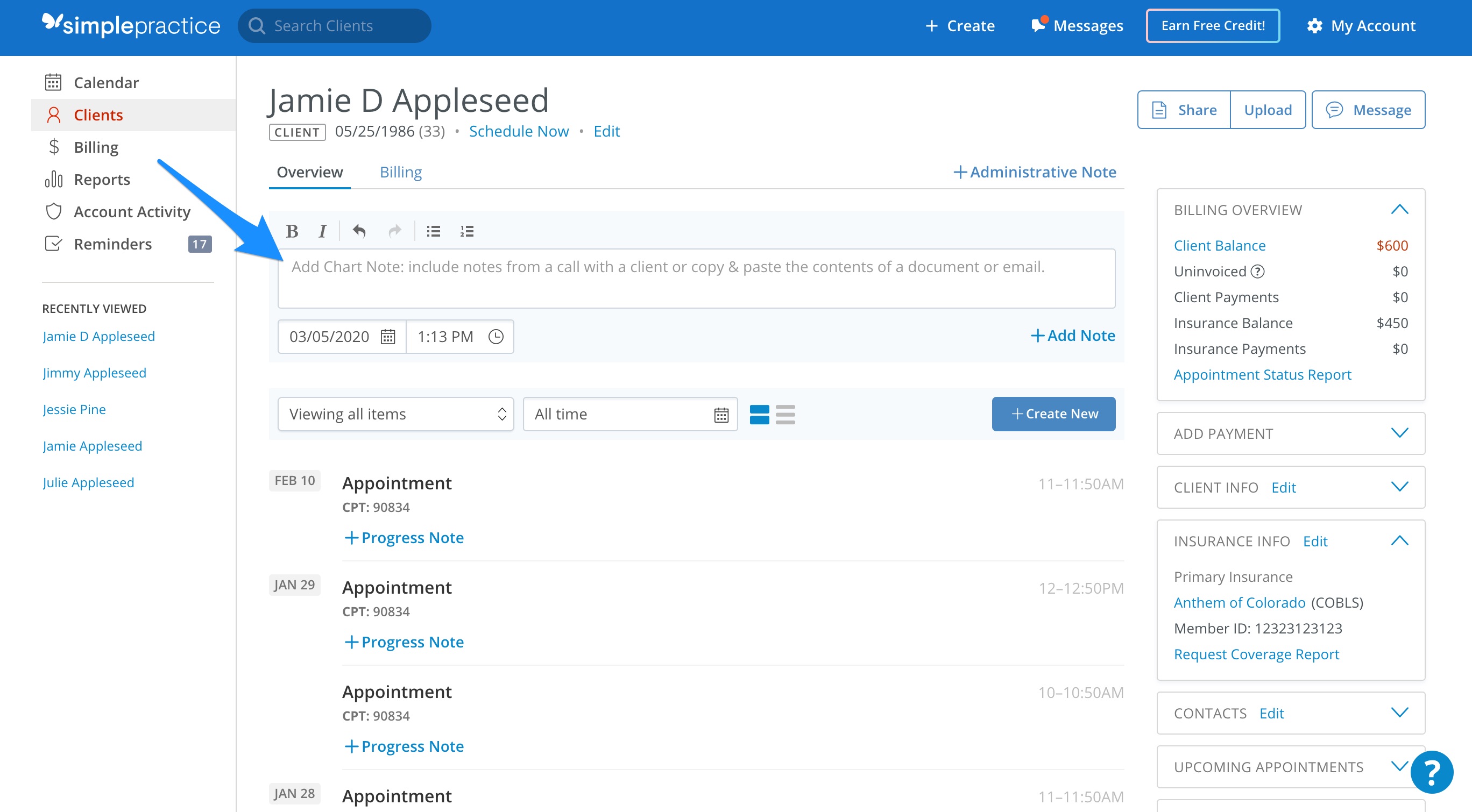 Note: You can also pin a note to the top of the client's record by setting the note date to some time in the future. Since the client's record is organized chronologically, the chart note will stay at the top.