SimplePractice is sharing the opportunity for eligible customers to utilize business loans through Stripe Capital. If eligible, you'll receive an email from Stripe Capital with step-by-step instructions on how to accept your loan offer. Below, you'll find answers to the following questions: 
Note: For additional information, you can contact capital-support@stripe.com.
---
How is eligibility determined for a loan offer?
Eligibility is determined by Stripe Capital, and is based on your transaction history and the length of time you've had an Online Payments account.
---
How does repayment work?
Stripe Capital loan repayments are deducted from online card transactions in your SimplePractice account. The repayment rate deducted from your transactions is determined by the terms of your loan. 
You'll see the repayments begin in your account 7 business days after the loan has been deposited in your account. They will be listed as separate line items in your Card transactions page.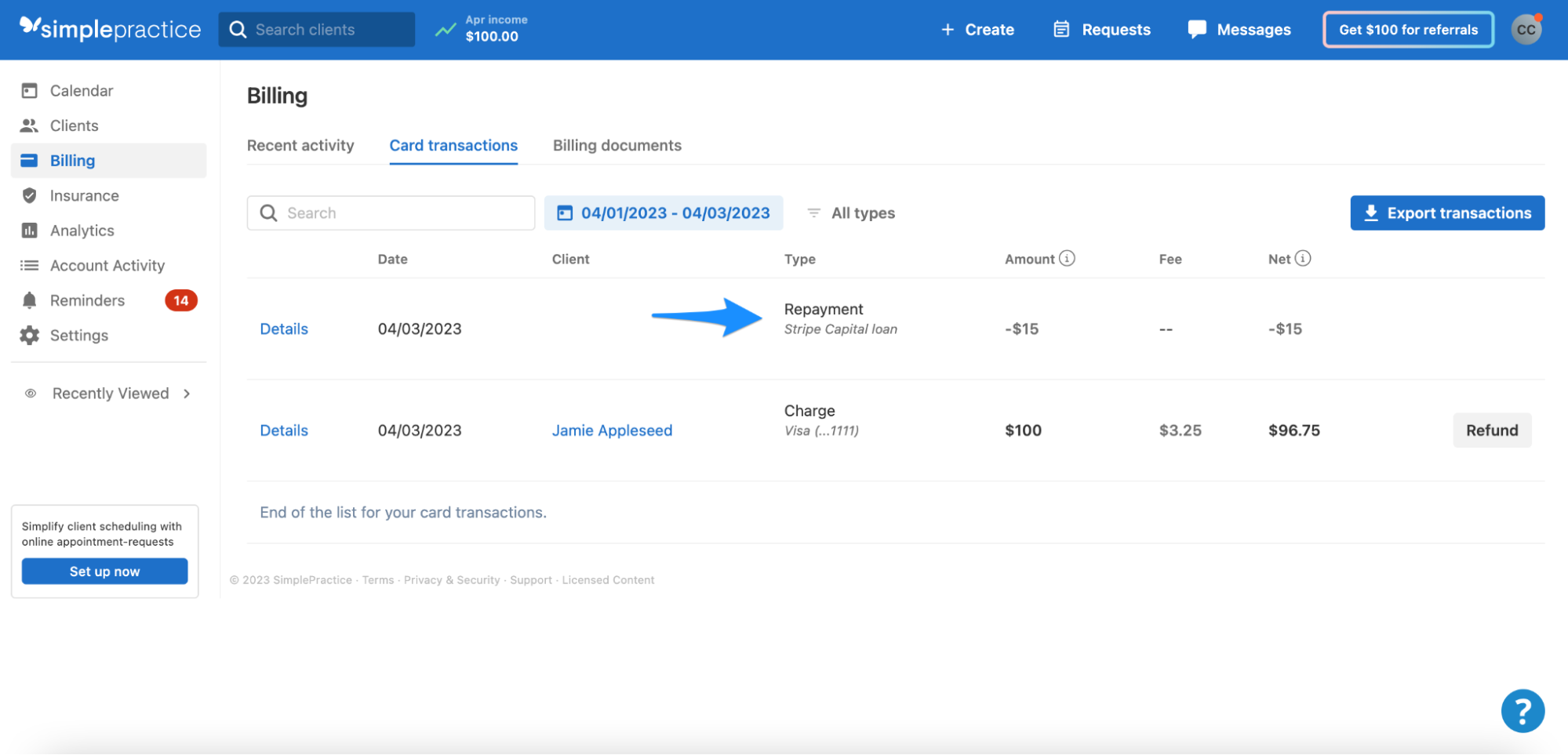 You can view all repayments, as well as the transactions they're associated with, by using the Repayment filter and clicking Details.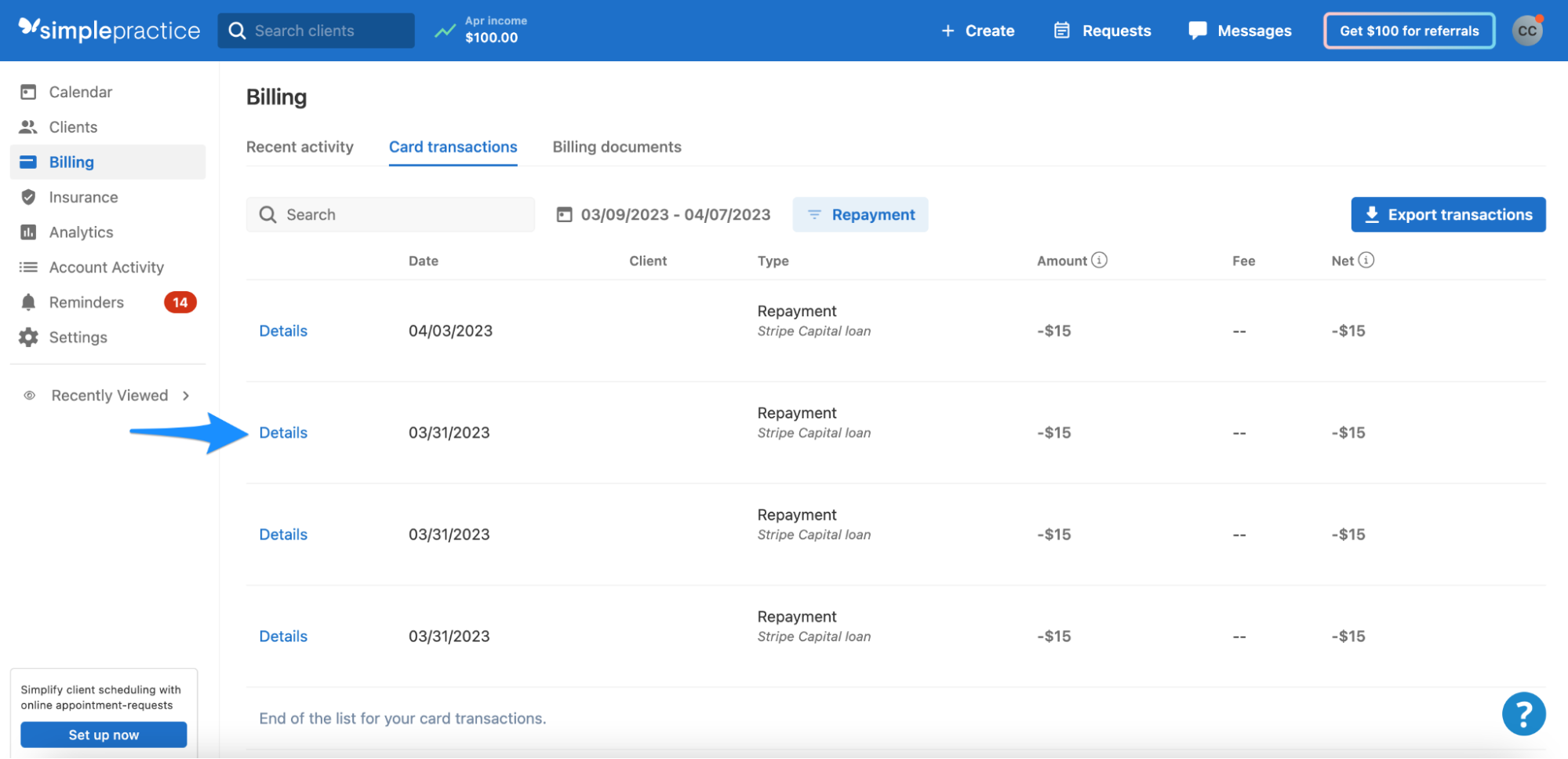 Your processing fees will remain the same, and the net amount for each transaction will continue to show the payment amount minus the Stripe processing fee. Your payouts will reflect the amount delivered to your bank after the Stripe processing fees and repayments have been deducted. Navigate to Analytics > Reports > Payouts to see these amounts. 
For additional questions about your loan repayment, please contact Stripe Capital directly at capital-support@stripe.com.
---
Do I have to pay interest?
Stripe Capital doesn't charge interest on your loan. Instead, a fixed fee of your Online Payments transactions will be used to repay the loan. This fee is presented with your loan offer, which you must agree to before taking out the loan. 
---
How long do I have to repay my loan?
You have a maximum of 18 months to repay your loan. Loans can be repaid sooner, either through the repayment amounts deducted from your Online Payments transactions or through manual payments. For information on repaying your loan manually, please reach out to Stripe Capital's support team at capital-support@stripe.com. 
---
Will applying for an offer affect my credit rating?
Applying for a loan won't affect your credit rating. All offers are based solely on your eligibility as determined by Stripe Capital.
---
How quickly will I get my funds?
Stripe Capital will contact you within 2-3 business days after you've submitted your loan. If your application is approved, you'll receive the funds in your bank account in 1-2 business days. For additional questions about receiving your funds, please reach out to Stripe Capital's support team at capital-support@stripe.com.