Secure Messaging brings safe, secure, and HIPAA compliant communication to SimplePractice. It makes it easy to communicate with your clients and team members, all in one place.
Note: Secure Messaging is a premium feature available on the Professional Plan. To learn more about our plans and pricing, click here.
How to enable Secure Messaging
To message your clients, you must first enable Secure Messaging on both the Practice Level and the individual Client Level.
To enable Secure Messaging at the Practice Level:
Navigate to My Account > Settings > Secure Messaging

Switch the toggle to

On

to enable Secure Messaging between you and your

Clients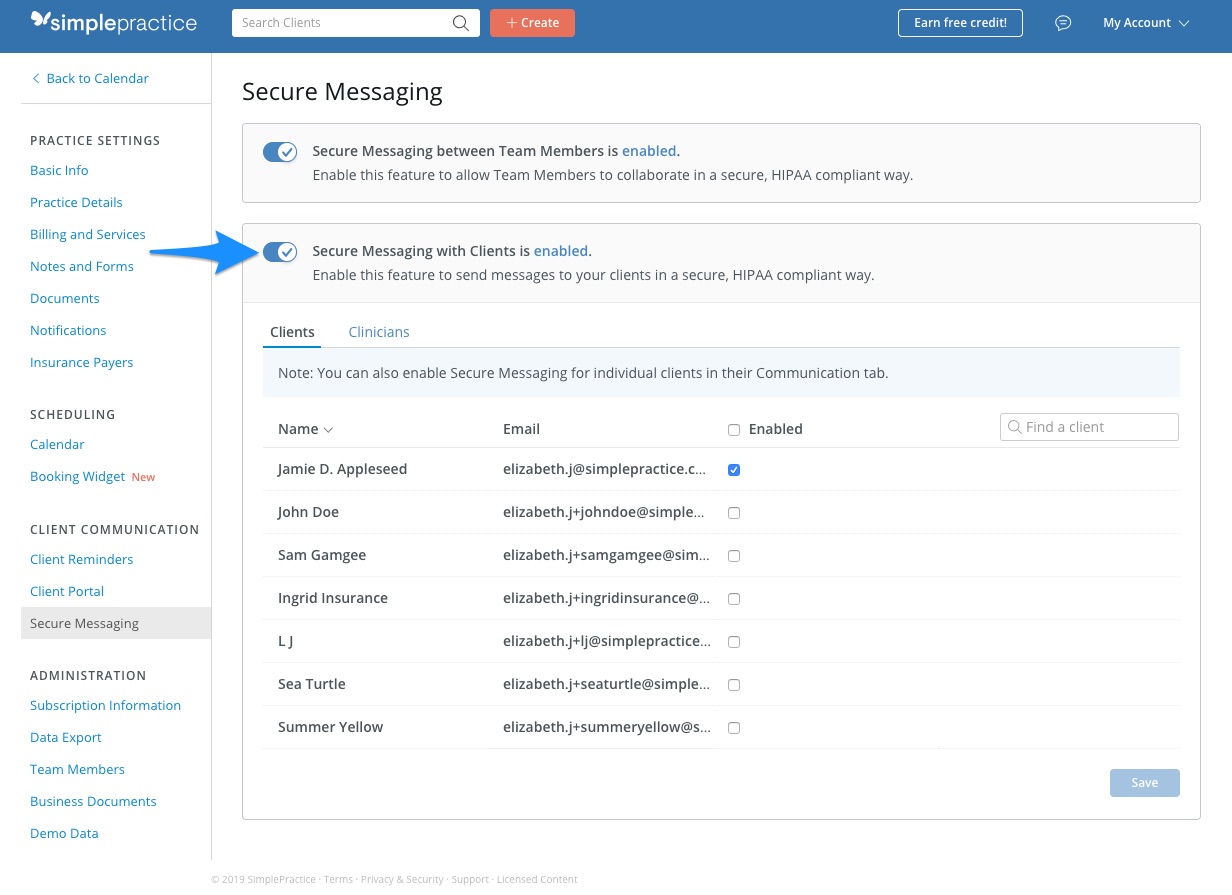 Note: If you've added Team Members to your account, you must first switch Secure Messaging On for your Team before you can do so for your clients.
You can enable Secure Messaging between yourself and individual clients from that page, or from the client's Overview Page > Edit details > Client Portal tab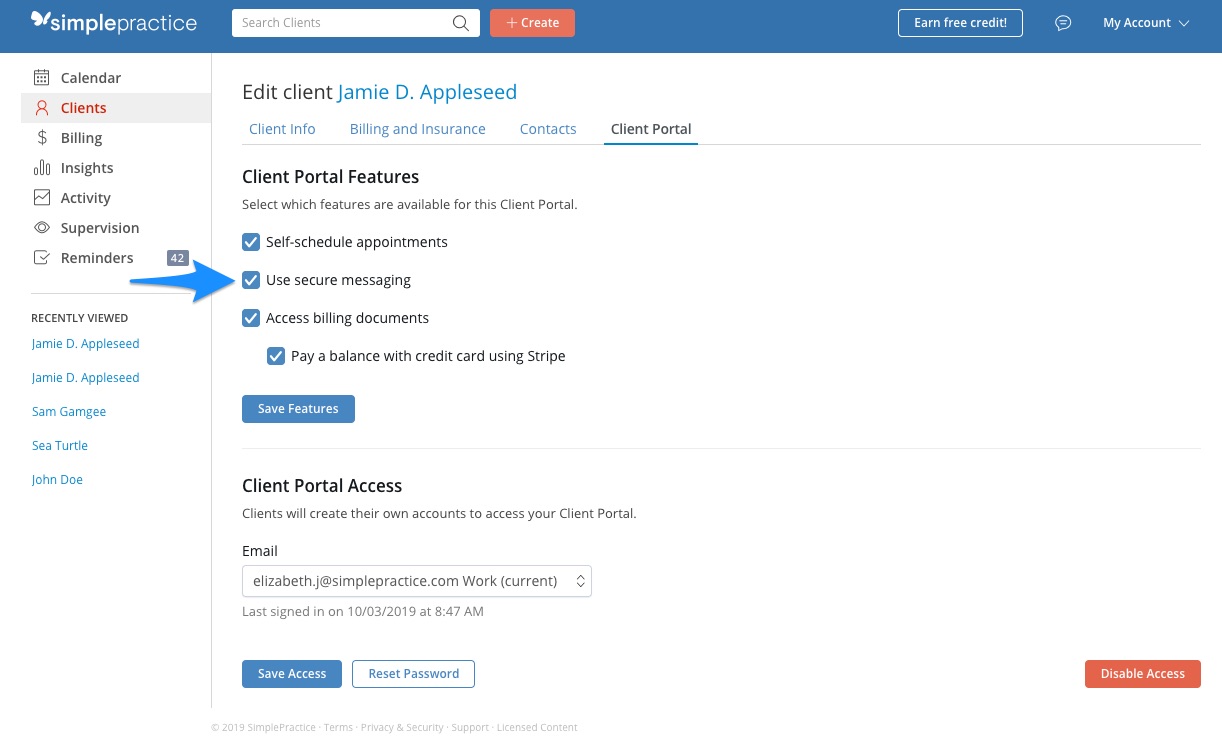 Note: When any user sends a Secure Message and the recipient does not read the message after 2 minutes, a notification email will be sent automatically.
You can learn more about sending Secure Messages from these guides: