We're sorry to see you leave SimplePractice. If you're having trouble with something, you can submit a help request or visit our Ideas and Suggestions board to add your suggestions about ways to improve the platform. 
Note: We don't offer a way to put your SimplePractice account on hold. If you're currently on the Essential or the Plus plan and would like to keep storing client records in your account, you have the option to reduce your monthly subscription to our Starter plan starting at $29/month. For additional details on how to prepare your account if you'll be taking a leave of absence, see Preparing your SimplePractice account for a leave of absence.
If you're set on canceling, you'll need to cancel your own account. We can't cancel your account for you because of the security policies outlined in our Terms of Service. To cancel your account: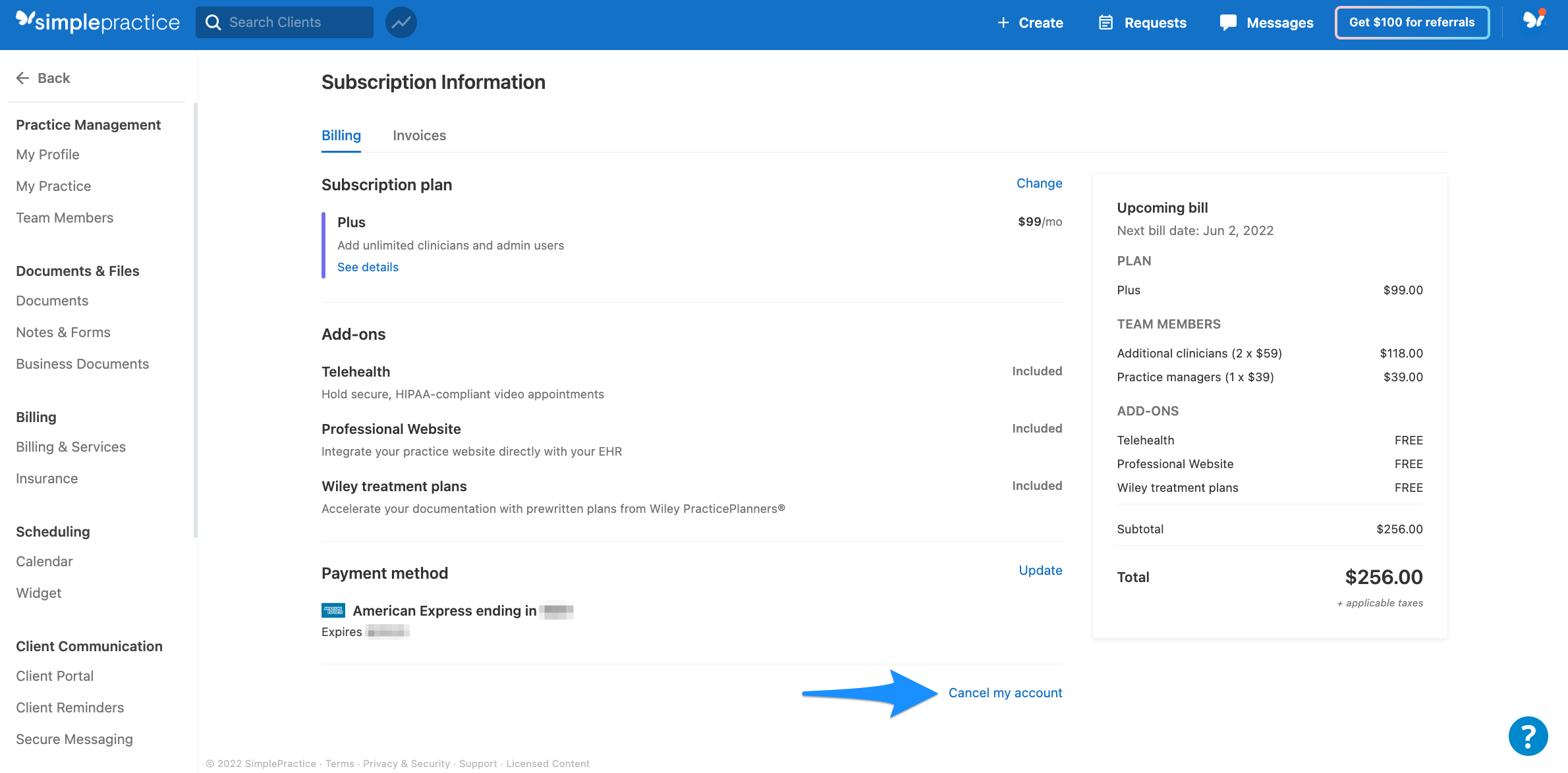 Check the box next to your cancelation reason(s) and add any additional comments

Click

Next

On the next page, you can

Export Your Data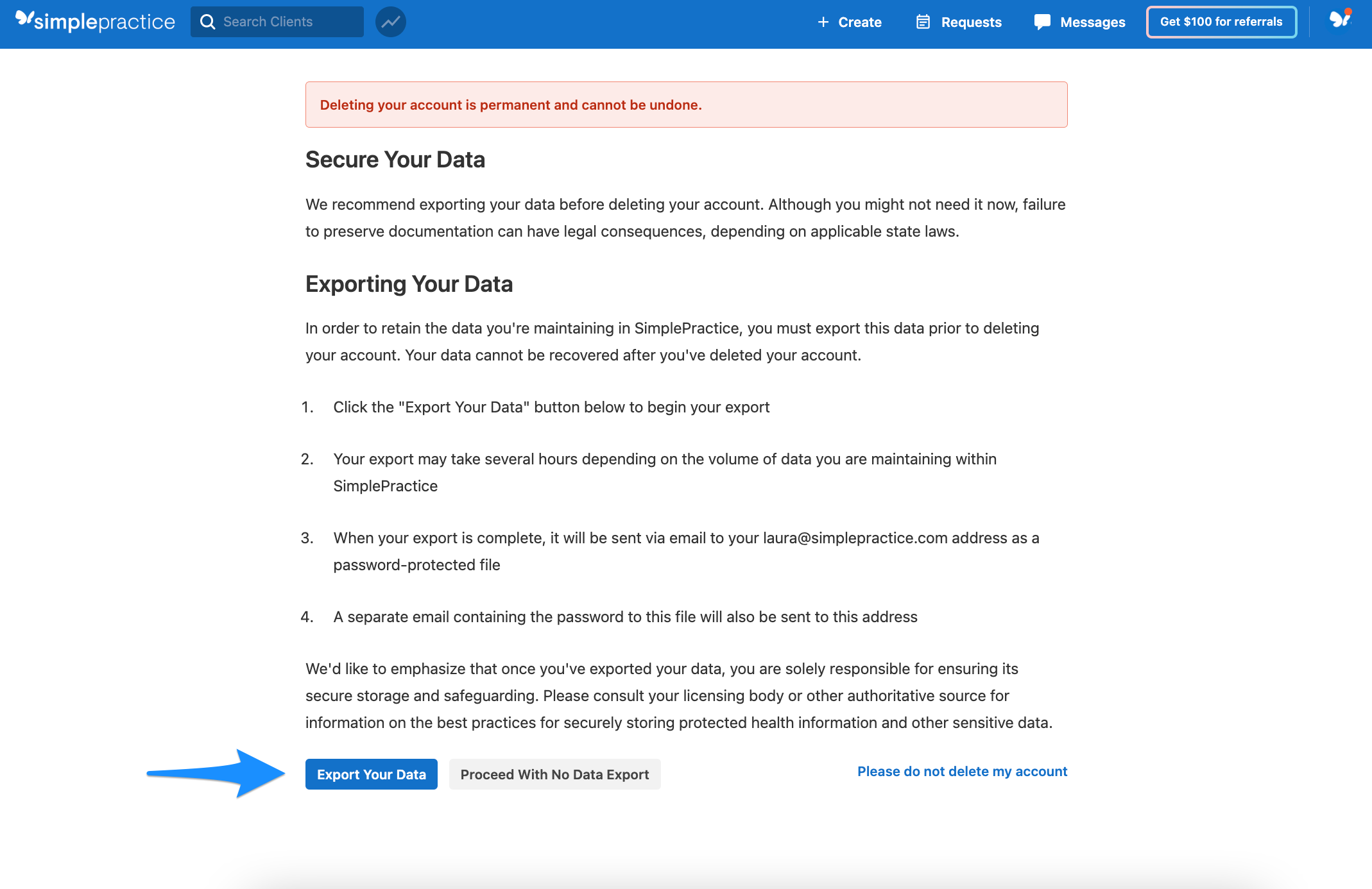 Important: We strongly recommend that you export your data before you delete your account. When exporting, make sure you open and save the file somewhere secure so that it's accessible to you later on. Once your account is deleted, you will not be able to retrieve your data from SimplePractice.
To export your data:
Click Export Your Data and wait for the export to process
Choose Click here to download and enter the password

This file will also be emailed to you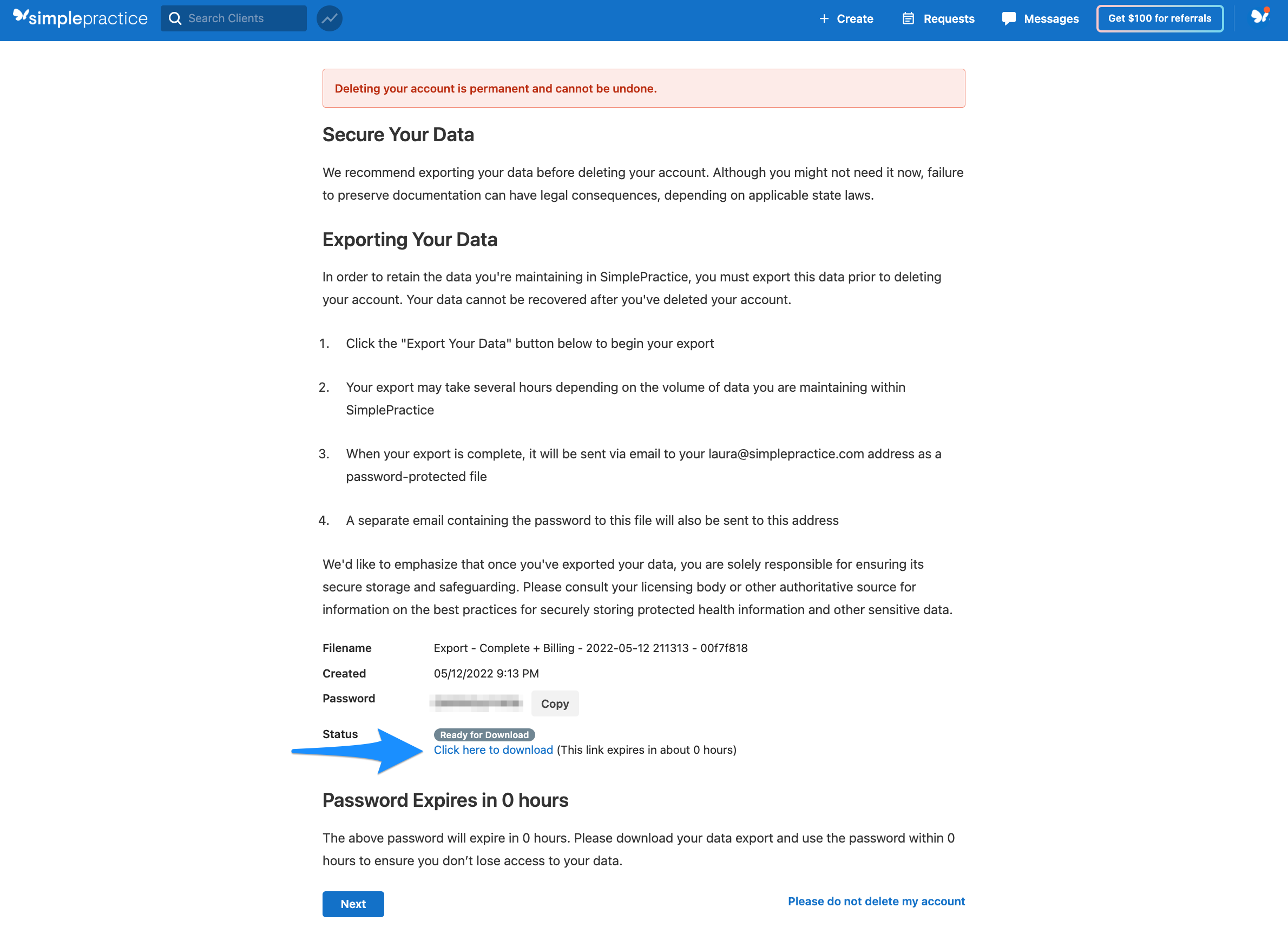 Open the file to check that the data has been exported correctly
Click Next
To continue the cancelation process:
On the next page, read and acknowledge all of the statements

All of the statements must be acknowledged before you can continue

Type Delete My Account and Data exactly as you see it in the field to proceed
Click Delete My Account

to permanently delete your SimplePractice account and all associated data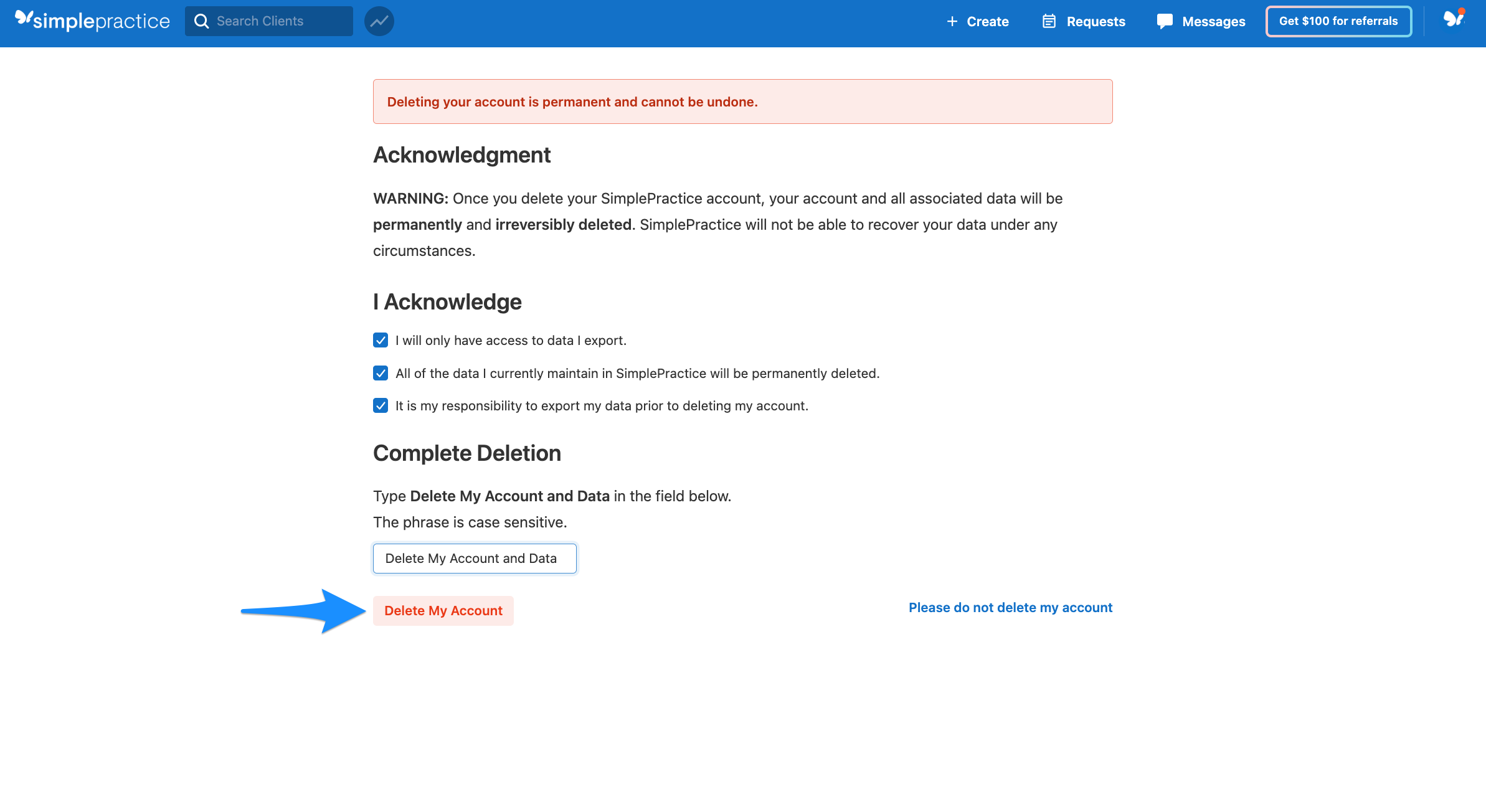 Note: You can click Please do not delete my account during any step to go back to your SimplePractice account and stop the cancelation process.