SimplePractice also offers the option to get help via Live Chat. With our chat feature, you can be connected with a specialist to assist you with your questions quickly.
In this guide, we'll cover:
---
Live Chat hours
We offer live chat Monday through Friday, 6:00 AM-6:00 PM PT and Saturday and Sunday, 7:00 AM-4:00 PM PT, with the following exceptions:
8:45 AM-10:00 AM PT on Wednesdays

10:45 AM-12:00 PM PT on Thursdays

Holidays
---
Questions we can answer via Live Chat
We're happy to answer basic questions about SimplePractice and point you toward key functions in your account over chat.
Here are some examples of what we can help you with:
Some questions take more time to investigate and find an answer than we can provide during a short chat. These include:
Issues that require a detailed investigation into specifics of a client's account

Specific billing issues having to do with client payments or insurance

Complex technical issues
---
How to get help via Live Chat
To live chat with one of our specialists:
Click the

?

in the lower right corner of your account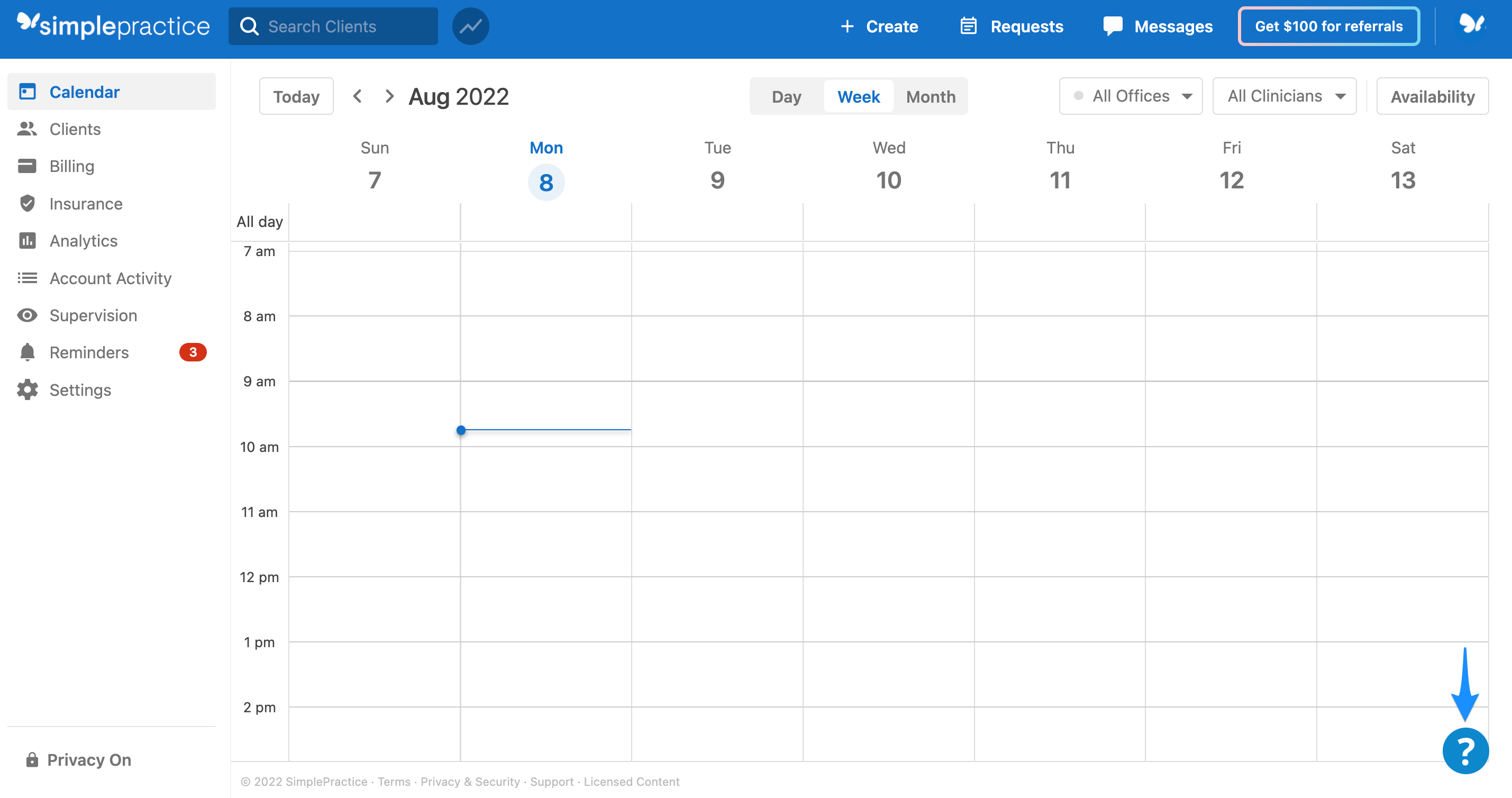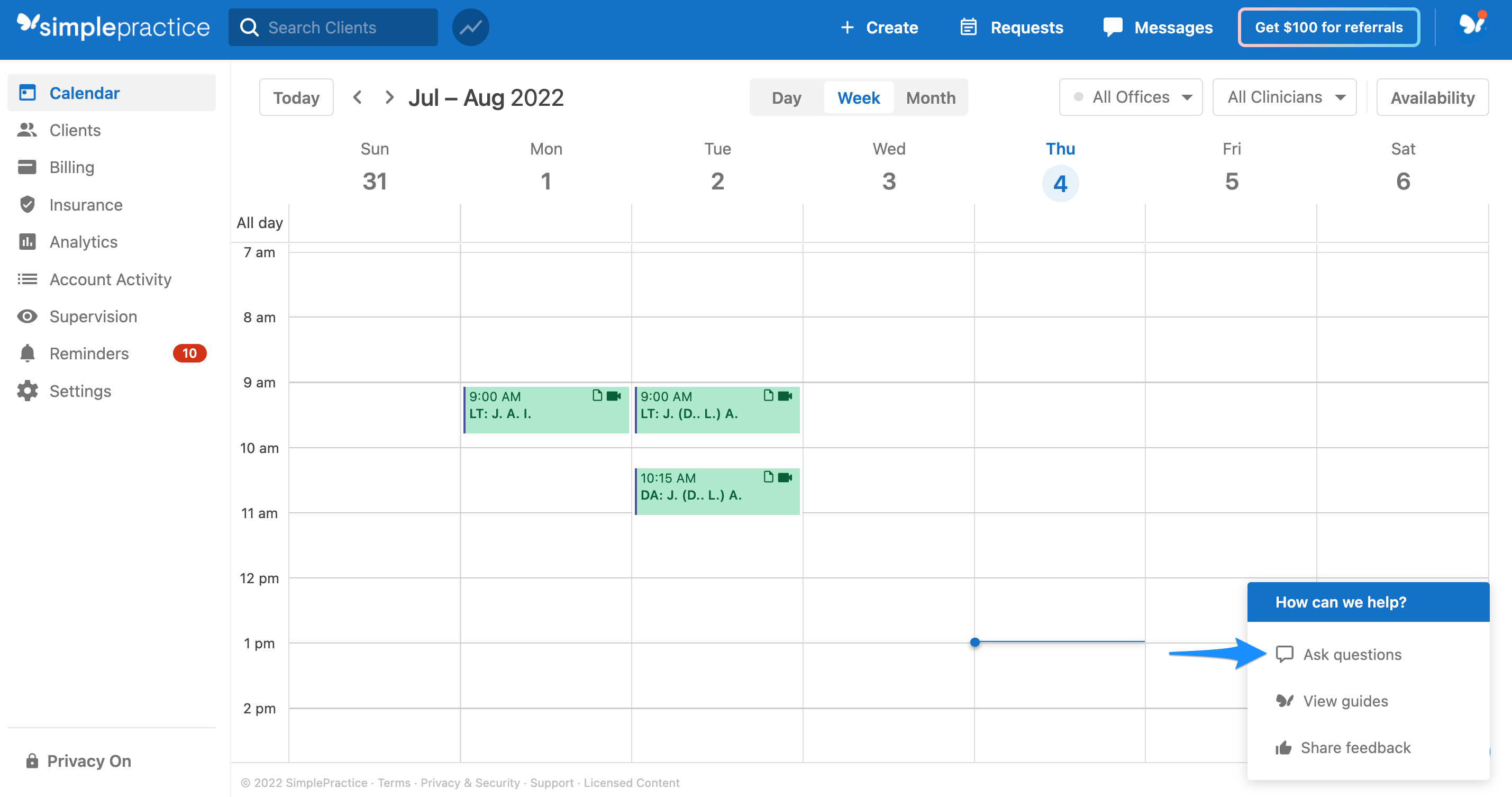 Type in your question and click the send icon

Review the Help Center resources that appear and click

Yes, that helped

if they answer your question

If you'd still like to connect with a specialist, click

No, show me more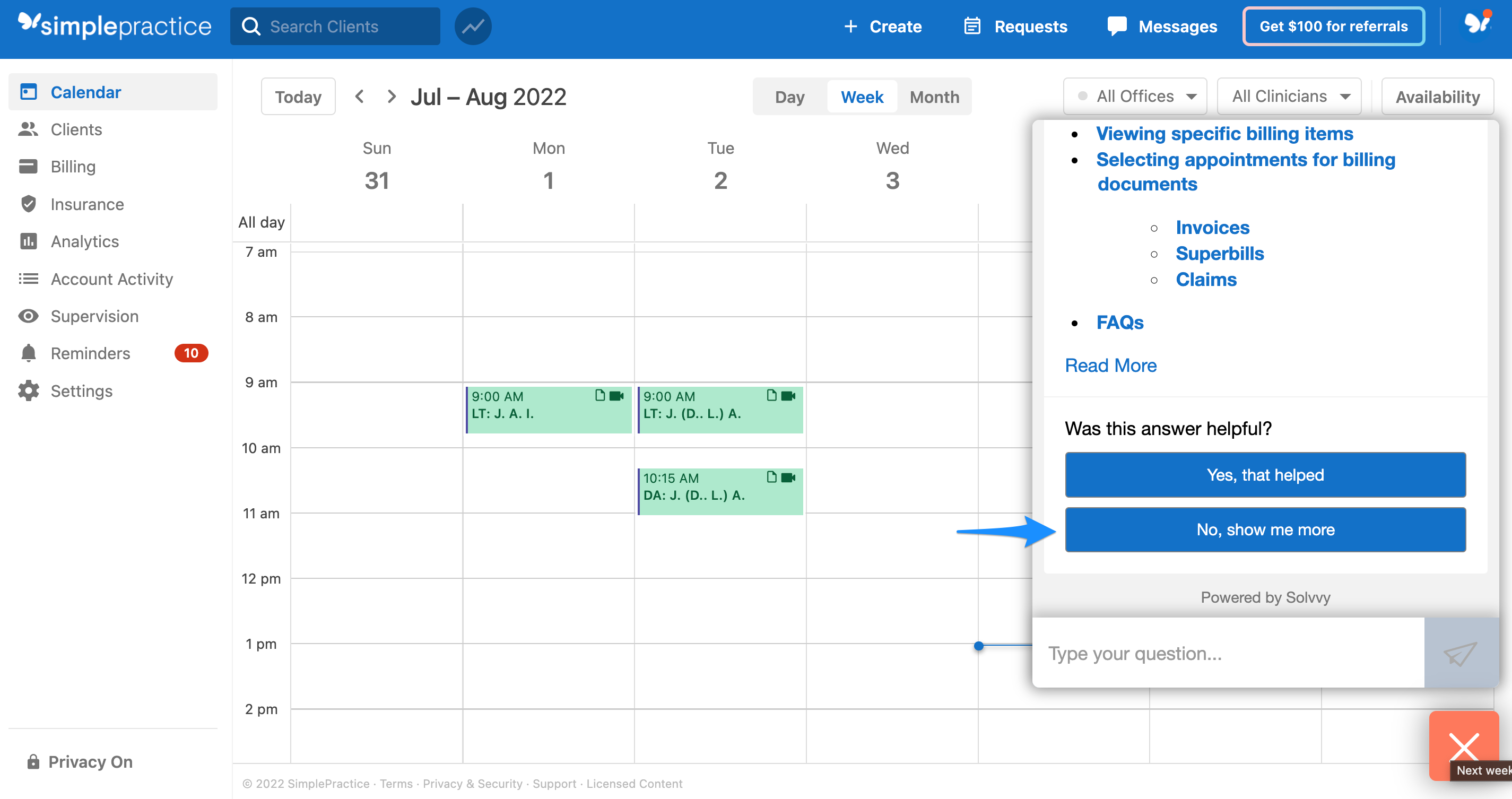 Scroll to the bottom of the box and click

Contact support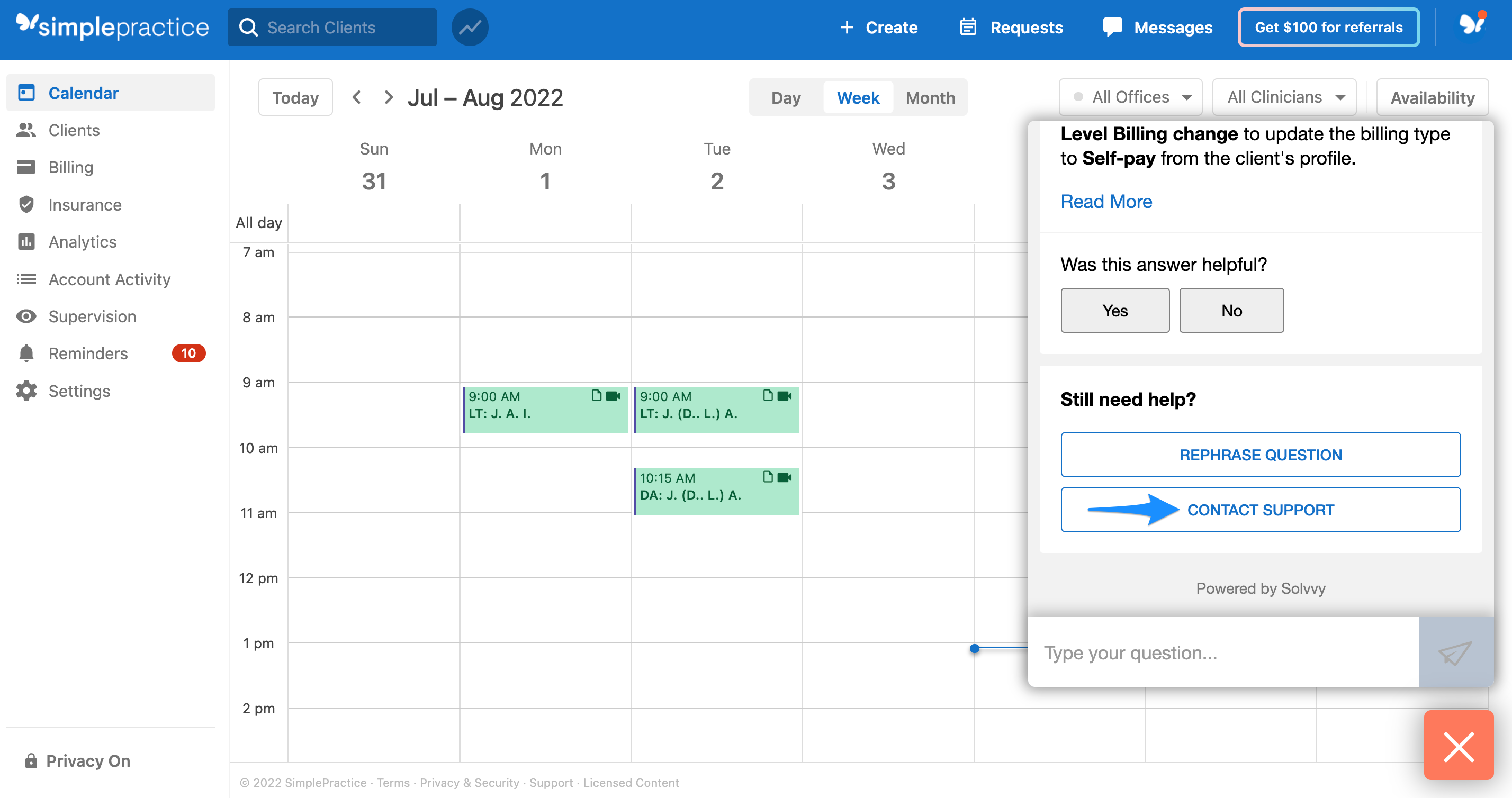 Select Chat with a specialist
Note: The Chat with a specialist window will only appear if we are currently accepting chats.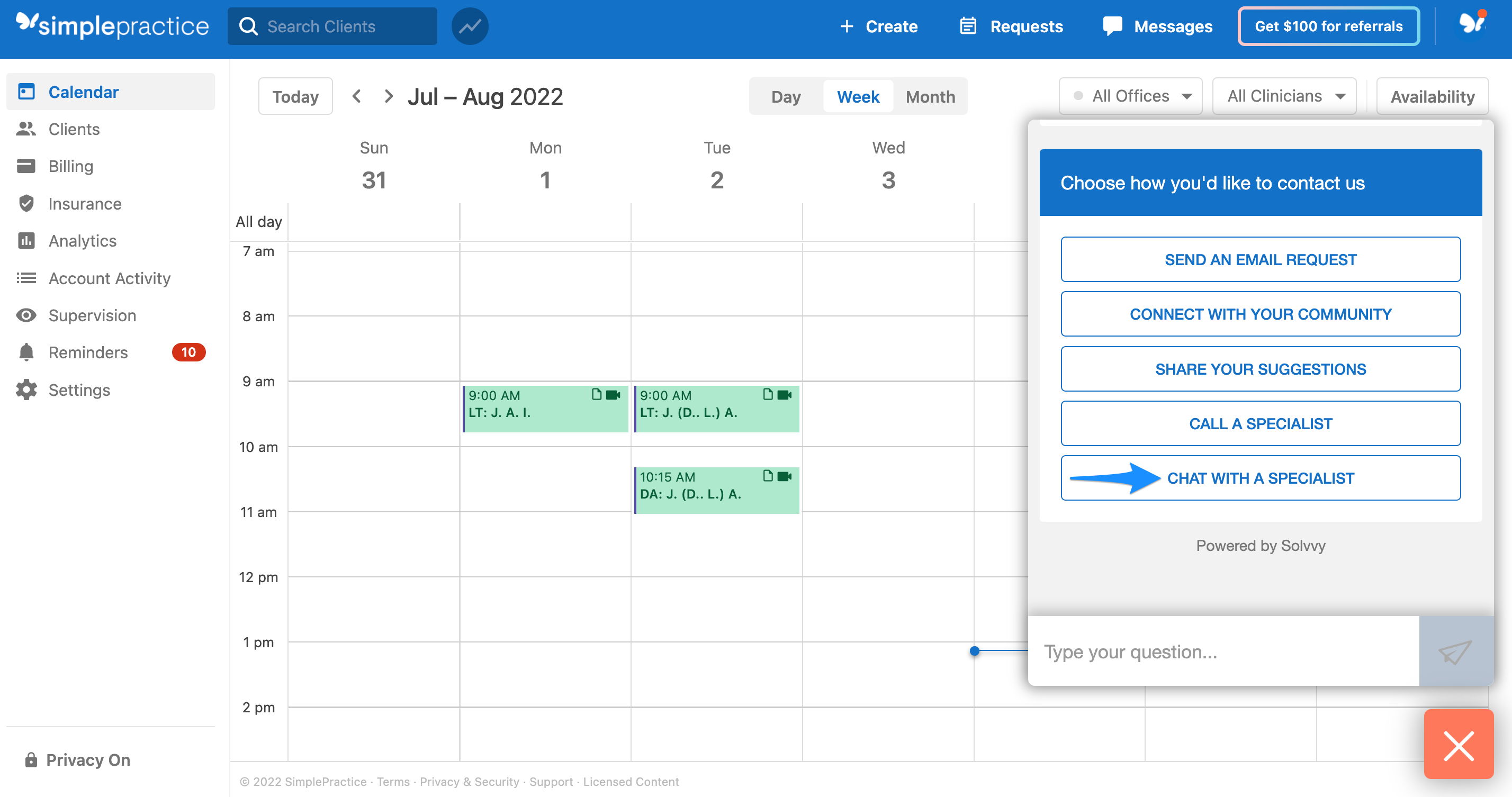 When you're ready to begin chatting, click

Launch chat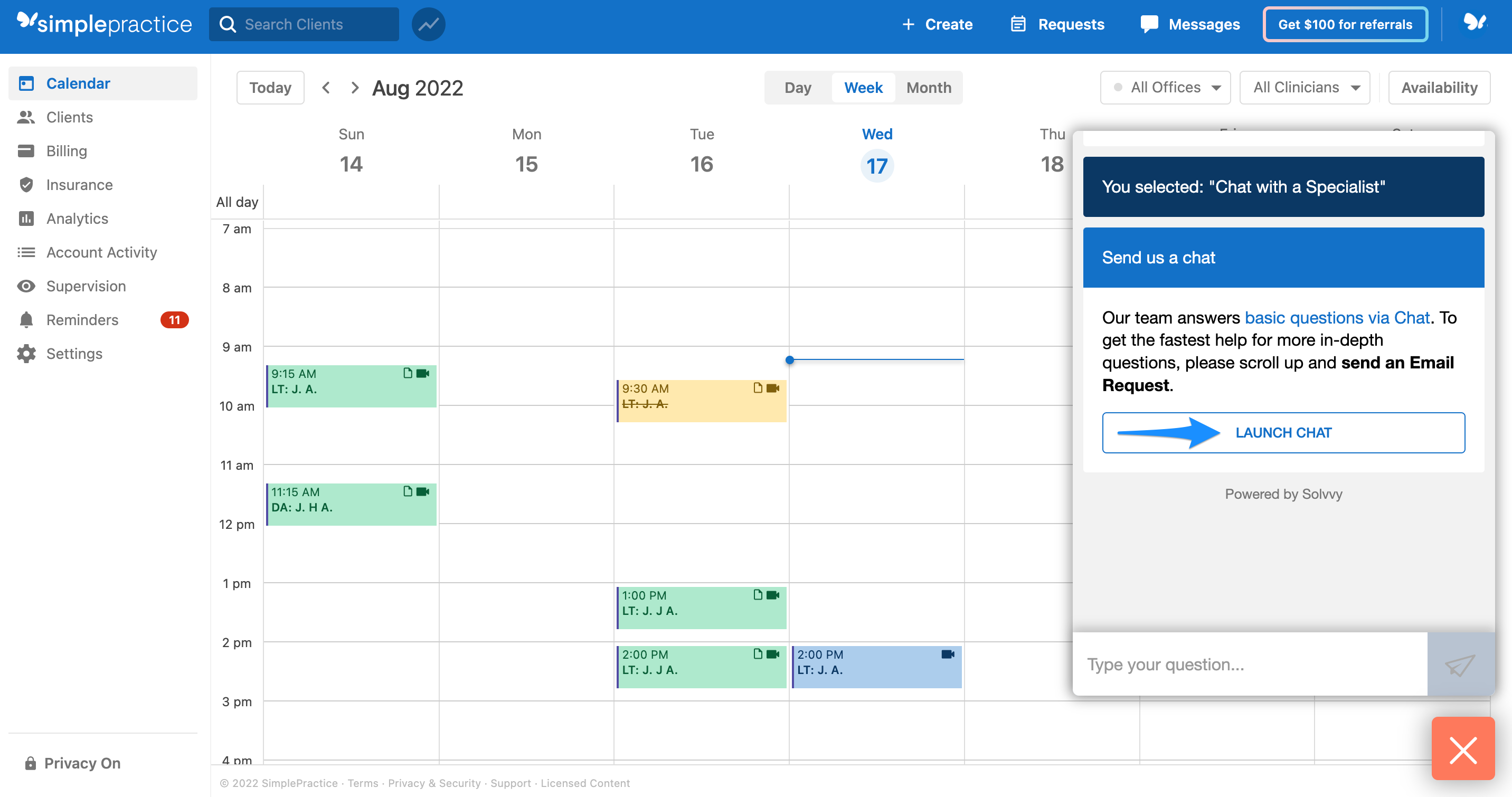 Note: For more information about getting support, see: How can I get help from your team?
---
Sending yourself a chat transcript
At any point during a chat, you can choose to have a transcript of the chat sent to your email. The transcript will be emailed after the chat ends.
To do this:
Click the 3 horizontal dots within the chat window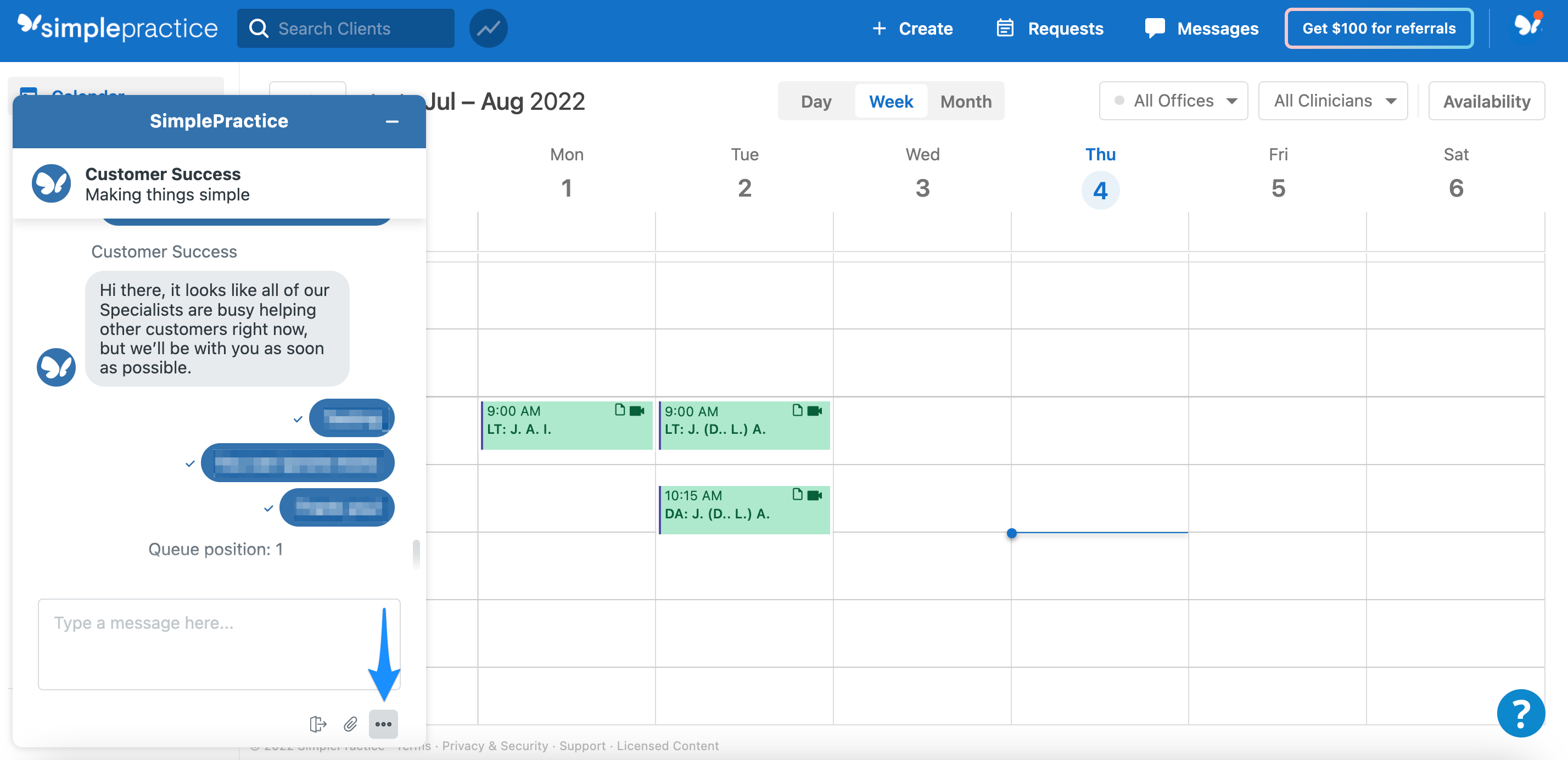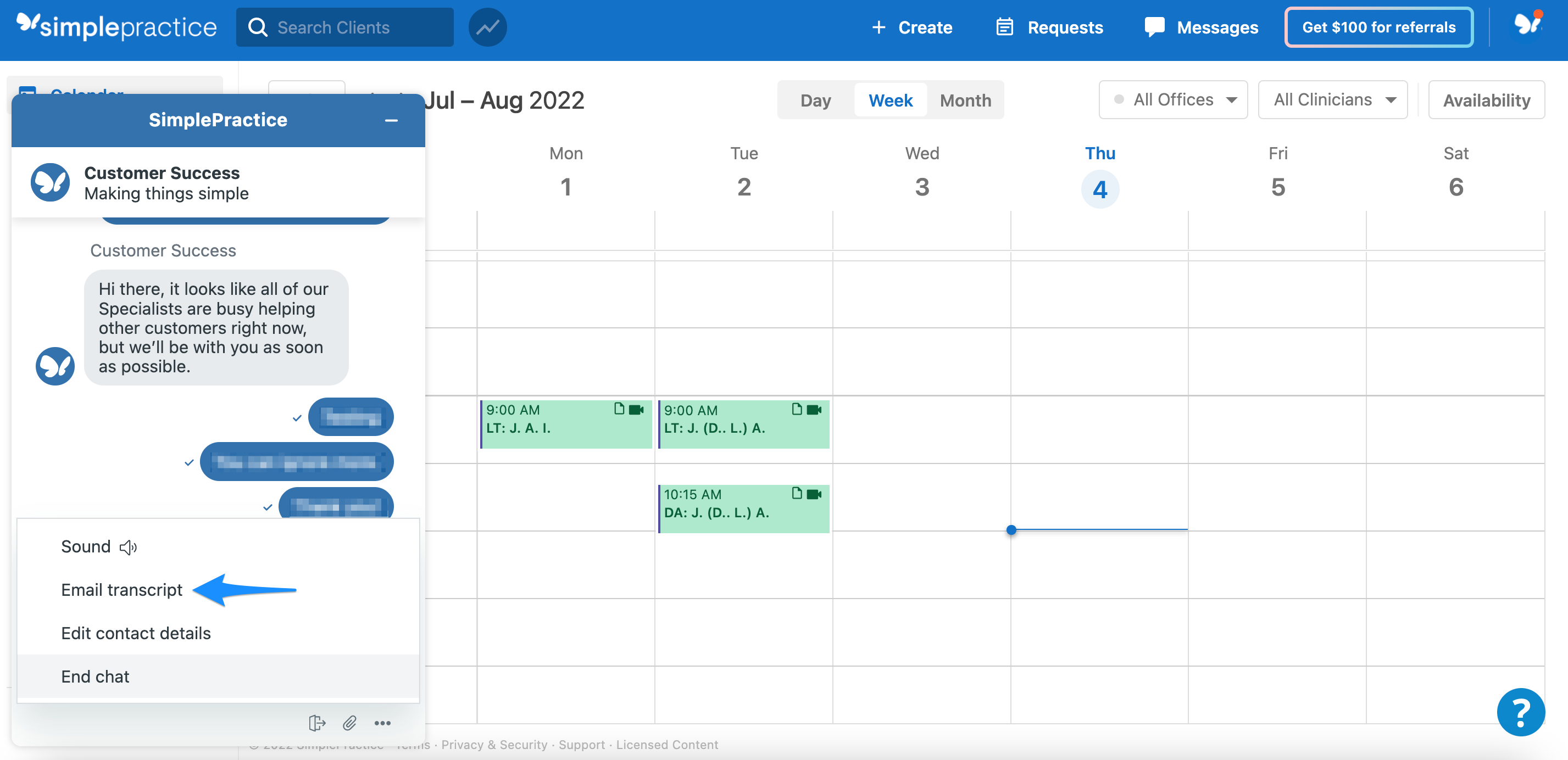 Confirm the email you want the transcript sent to

Click Send