We love feedback and ideas for ways to advance the platform, and we encourage you to add to our Ideas and Suggestions board.
Posting on our Ideas and Suggestions board means that members of our Product team, as well as all members of our Community, have transparent access to review and vote on your suggestion. This board is one of our most important resources for understanding which features will have the most value for our community.
Here are the six stages that an idea can go through if our team decides that it will benefit our customers: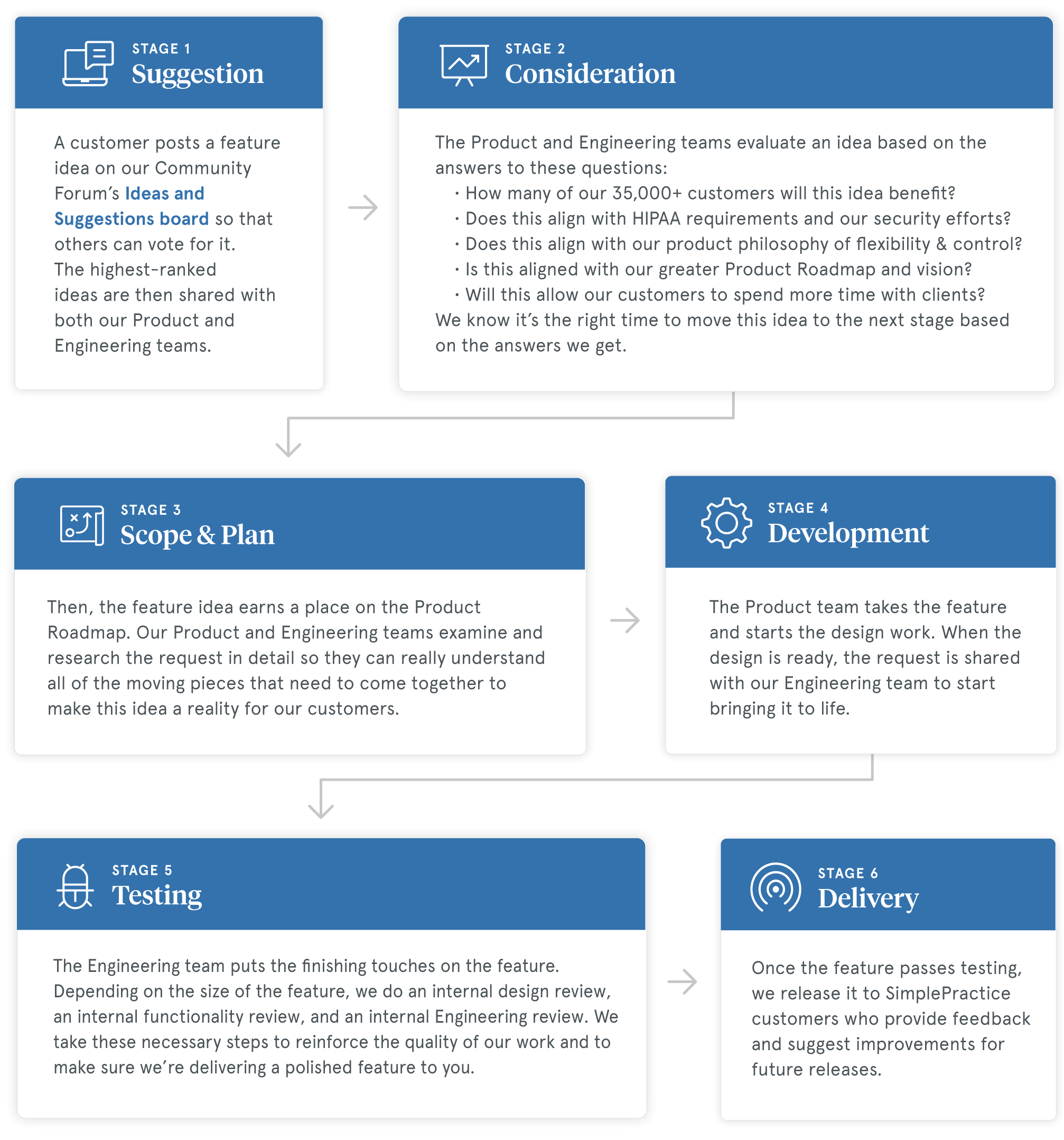 Tip: If you'd like to keep track of our current plans and priorities, you can see them on our regularly updated SimplePractice Product Roadmap.