It's easy to customize the hours displayed on your calendar and to print your schedule in SimplePractice. You can find out how to accomplish both below:
---
Customizing your calendar view
Just go to My Account > Settings > Calendar. From Calendar Display, choose the hours and days you want displayed.
You can choose to have the entire week, Monday - Saturday, or only weekdays display.

Note: The calendar hours you set are fixed, meaning you won't be able to scroll earlier or later than the times you have set. If you'd like to have more calendar access, just expand your calendar hours.
Enabling/disabling the privacy setting for your calendar view
We know you might be working on the go, but that the importance of maintaining the privacy of client information is still a top priority. We've given you an added security measure that shows client initials for appointments instead of their full names. This setting also removes the Recently Viewed list. To enable this privacy feature, follow these steps:
Go to your Calendar homepage
Click Privacy Off


Now you should see only client initials for appointments and you'll notice that the Recently Viewed section is no longer visible: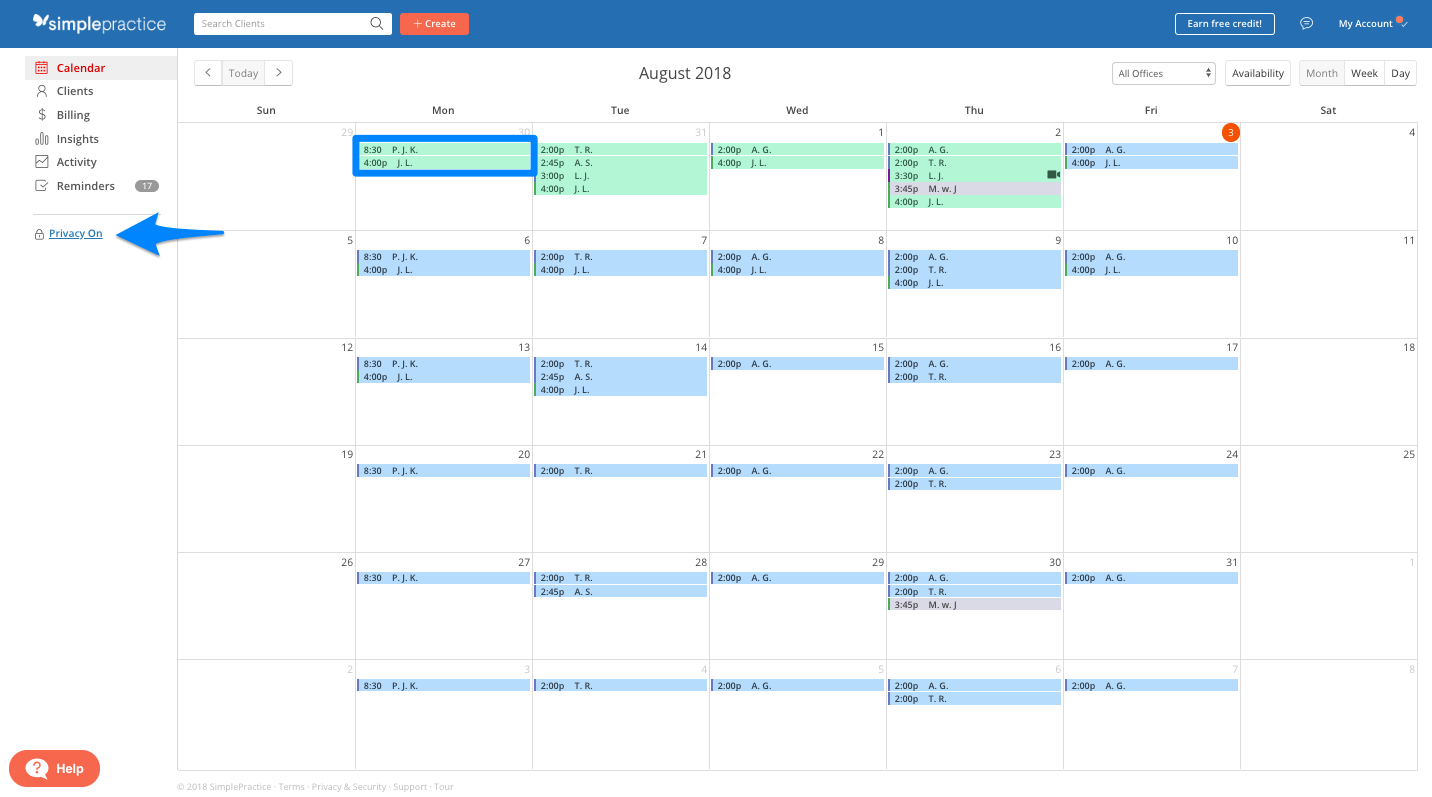 To disable this feature and revert back to being able to see full client names and the Recently Viewed list, click Privacy On.
---
Printing your schedule
To print your schedule, follow these steps:
Go to your Calendar homepage
Adjust the to either the Month, Week, or Day view depending on your needs:

Ctrl+P to open the print window on a PC or Command + P to open the print window on an Apple computer. Once the Print window opens, adjust the settings if needed, and press Print.